Strategy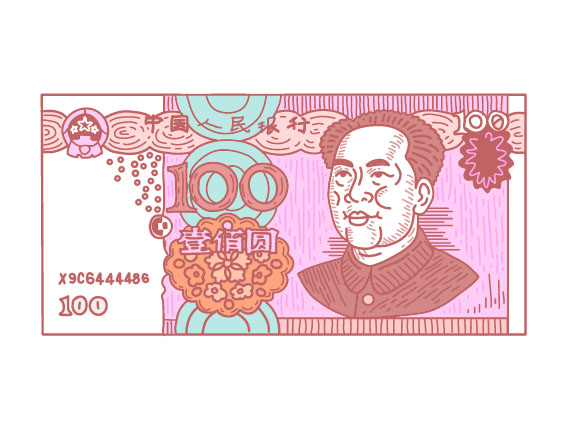 Advances in financial technology have transformed how consumers buy goods in China. A few taps on the phone, and electronic payments are seamlessly transferred and recorded. But peer into any company's back office, especially industrial ones, and they are buried in paper. Chopping fapiao invoices stubbornly remains the norm as it has for hundreds of years. In this regard, China is well behind western markets, which moved to e-invoicing almost a decade ago.
The move to fully digitise has lagged due to concerns about fraud. As a tax expert explained to IMA Asia China CFO Forum members,
'For the moment, e-invoices are easy to edit. For example, an employee gets an e-invoice in WeChat wallet. When the employee prepares a claim reimbursement, they print out the invoice and fill out a claim form. Accounting clerks than scan the invoices and put them into the ERP database. The invoice can easily be altered along the way.'
Big changes afoot
China won't stay behind indefinitely as big changes are underfoot. In 2014, China's tax authorities began to allow digitized general invoices. The holdout has been special VAT invoices that permit tax reimbursement and include key information about the seller. Tax authorities still require paper as the only qualifying supporting document for reimbursement.
Recently, the tax bureau also has taken baby steps towards going digital. They now allow firms to file scanned versions of special VAT invoices – but companies still need to retain paper copies. Early adopters are taking advantage of this, while others are slow to do so, viewing the filing of digital scanned copies a wasteful second step.
Flying high with pilots
Various pilots across China give firms a glimpse into the future, showing where the government is serious about digital finance. Several pilots, in places such as Qingdao and Shenzhen, are testing the use of blockchain – a distributed ledger system – to combat fraud and enhance trust.
Blockchain for supply chain finance already promises to be a game changer (see How Blockchain Can Boost China's Supply Chain on how this works). Second-tier banks have been the first to experiment with blockchain platforms that underpin supply chain financing. They borrow money from the bond market and lend it out for 3% to 5% profit. It means having security on payables and receivables.
Get rid of invoices entirely
Chinese start-ups already are considering how to move one step further. They are figuring out ways to remove the need for invoices entirely. The tax expert predicted, 'We are at a crossroads with fast-changing IT technologies. Five years from now a lot of companies will have no invoices– somebody somewhere is figuring this out today using mobile phones.'
Click on 'Deep Read' at the top of the page to learn more about how back offices in China are catching up with digital transformation.
To learn more about IMA Asia's memberships, click here or contact us at service@imaasia.com.