Market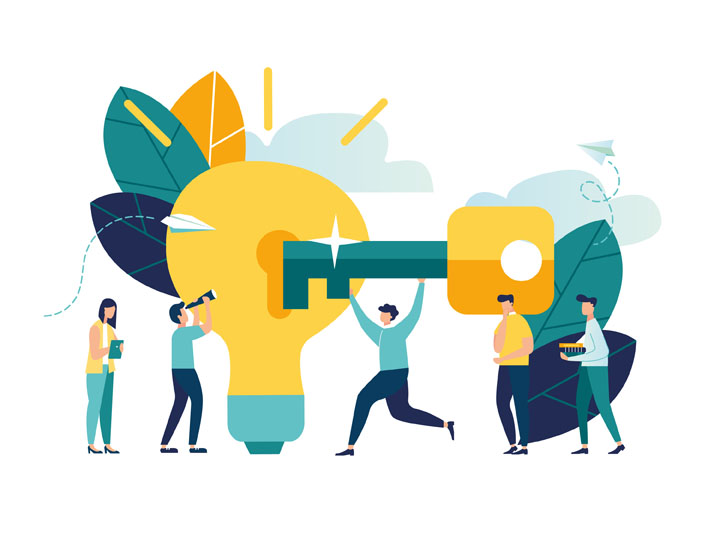 Chinese companies have become known as masters of incremental innovations brought to market at blistering speed.  Alibaba, Tencent and Huawei have aptly demonstrated what Chinese entrepreneurship can accomplish. Every day, MNCs are facing tough Chinese competitors. In a growing number of industries, global firms no longer have a lock on innovative products and services in China.
At a recent IMA China Management Forum, MNC managers discussed how they instil in their own teams the entrepreneurial spirit that is thriving in China. Many MNCs are seeking to build a nimble and creative workforce within the constraints of a large, complex organisation. While much has been written about building a culture of innovation, how global firms do this in China is still a work in progress.
Culture matters: face and failure
'Fail fast, fail often' is commonly viewed as a central tenet of the doctrine of innovation. But in China to lose face (diu lian) can be incompatible with taking risks.  Hence, the complaint that employees are slow to take initiative. In an effort to delegate authority and foster decision-making skills, a western-trained manager may ask an employee to do something they have not done before. The manager expects the subordinate to act on his own and report back by a certain deadline. The Chinese employee who has received such a blue-sky task may feel overwhelmed, vulnerable to making a mistake, or concerned about overstepping bounds.
Chinese organisations, which are typically hierarchical, take a different approach. If given a similar task, a subordinate would routinely dialog with their supervisor to ensure alignment and avoid unpleasant surprises. The two would work together and agree on parts of the plan as it evolves. What some might view as excessive hand-holding is in fact a complex exchange that shows respect for authority.
A team-based approach to innovation
A firm in the technology hardware business decided to pilot a structured, team-based innovation initiative in China. Rather than embrace an individualistic approach to innovation, this initiative focussed on giving teams empowered autonomy and psychological safety.
The company formed project teams of talented employees drawn from the workshop floor to the office. The leaders asked each team to deliver an idea that improves the top or bottom line in one year. Team sizes were small (four to five people). One of the firm's eight senior directors coached (not managed) each of the eight teams.
They first established an employee talent pool by asking employees to nominate their three most influential colleagues and managers to identify their three top performers. The nominated employees formed the innovation talent pool.  They then allocated a budget to each team to cover the project expenses, e.g., travel, team meetings and outside consultants.
Fostering entrepreneurship with greater freedom
Teams could determine on their own how to spend the budget. The leadership empowered the teams to act fast and gave them the freedom to avoid getting bogged down in processes. The manager heading up the initiative explained to the IMA China Management Forum members, 'We do not want to restrict what they do, we want to encourage entrepreneurship and have them manage their own costs.'
The company's top leadership assigned projects to the teams.  They then set milestones that each team should accomplish within the year.  The team's senior manager coach had the remit to minimise mistakes, manage risks and ensure that the team followed central governance polices.
At the end of the year, the company will recognise the teams for their contributions to improving the firm's top or bottom line and for their process management.  Eight months into the pilot, team results already have recouped the project costs.
IMA Asia members and subscribers can read more about what companies are doing to foster innovation and speed-to-market in China by clicking on the 'Deep Read' button at the top of the page.
To learn more about IMA Asia's memberships, click here or contact us at service@imaasia.com.