Market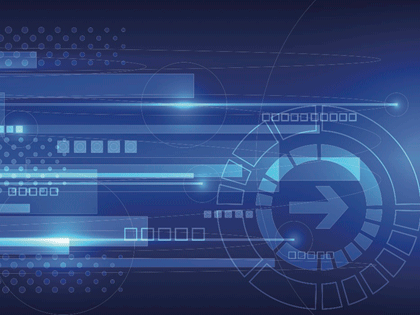 China's unique digital ecosystem is accelerating 'the need for speed', and the necessity to adapt to China's environment of innovation. But HQ often clings to their own digital investments, even if they have no traction in China. A China CEO at a recent IMA Asia meeting remarked, 'It has taken time for MNCs to wake up to the fact that the investments in global technology platforms do not apply in China. We have had to come up with a China-specific digital strategy and figure out how to bring our new products to market quicker.'
Nevertheless, MNCs still gain when they bring their technologies into the China market or drive global product platforms from China. An IMA Asia member who is China CEO of a diversified firm with R&D centres in China, Germany, Japan and the US said that his company has one-third of its product platforms in China. They believe that the key is to match the platforms to the market. 'Customers and markets drive the selection of a product platform for each of our R&D centre. We look at where China will become the product leader. It does not mean we ignore the other R&D centres; it just means we invest more in the leadership capability in China for that product.'
What makes China different?
Members of the IMA Asia CEO Forum identified three unique factors that are driving innovation in China:
China has shorter time-to-market for product development.


'Our customers force us and our suppliers to be better and faster. A lot of our clients in China can beta test a product iteration in three months. It would take an MNC 18 months to do the same work.'

The focus is on speed rather than perfection.


'A lot of new things come to the China market here first. It is acceptable to be 80% good in the China market and get to 100% a bit later.

China's consumer markets are sophisticated and often ahead globally.


'If a consumer is more sophisticated in China, then you can produce a better product and export it from China. We watch consumer behaviour and have an open mind set to identify where China is leading.'
The pitfalls in China innovation
While the demand exists for innovative goods and services, getting local Chinese teams to deliver in an MNC organizational culture is not always easy. China graduates the highest number of doctorates in the world, but they lack experience with real-world innovation. Moreover, attrition among local scientists is high. Firms may find they are grooming their competitor's workforce.
Plus, China CEOs have found that it can be a struggle to get Chinese scientists to think big and move beyond iterative innovation. This is in part due to the rigid style of Chinese education and a cultural preference for hierarchical structures. In many labs, scientists are more comfortable taking a narrow focus. As one CEO put it, 'Our Chinese R&D team will take a target and go for it, albeit there is a concern about not stretching themselves too far for fear of losing face.'
How firms avoid the hazards
While the hazards of developing innovative products and services in China are real, many MNCs have develop a dynamic innovation culture through a series of successful techniques. A few ideas that IMA Asia members discussed were:
Set aside time for personal innovation projects.
Host internal tech forums to discuss new projects and technology trends.
Define, measure and reward teamwork and collaboration.
Rotate people so they see things from a different point of view.
Promote diversity of thought and resist a monoculture environment.
Click on the 'Deep Read' button to read more about The Need for Innovation and Speed in China.
To learn more about IMA Asia's memberships, click here or contact us at service@imaasia.com.