Leadership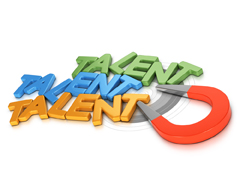 Does losing your top performers in China really make that much difference? An oft-cited study found top performers are up to 400% more productive than average employees. Given the highly competitive HR market in China, it may be more important to turn all employees into high performers.
In today's uncertain world, companies need diverse teams to solve the complex issues facing business; relying on an elite group can be too risky. Providing everyone with the same opportunities as the top people and investing in an invigorating workplace culture can transform all employees into high performers. Members at a recent IMA China Management Forum meeting concluded that the best way to retain top talent is to encourage everyone to deliver their best performance.
When the cream of the crop can be everyone

In an effort to hire only top performers, a global firm takes an egalitarian approach, starting with its hiring process. An intensive five-month ordeal, recruitment involves four panel interviews and a battery of psychometric tests to select the best people that also fit the culture. Hiring follows the same process for all prospects from entry-level to senior executives. A company's executive explained that, 'Everyone has to go through the standard process. It can be painful, but it helps them get used to the culture; otherwise they may jump.'
Some firms have found that the programs that work for the top, work just as well to motivate the middle. One senior executive noted, 'China is so competitive. The market notices our top performers. So we proactively help the mid-tier to at least periodically become a top performer.'
Programs that once were only available to fast-tracked employees, can motivate mid-tier employees too. One firm allows employees at all levels to enter a job rotation program and move through two functions, two business lines and two international locations, feeding their desire for growth.
Paying attention to the overlooked
Many industrial firms in China are finding ways to motivate undervalued members of the team – the back office or shop floor workers – to step up by rewarding them with global recognition or cash bonuses. An IMA member company has such a program, 'Anybody can put in ideas for cost-saving measures, regardless of who they are. Last year an employee saved us $100,000 and received a nice bonus. This inspired others and now we have all kinds of ideas coming monthly on how to resolve various things from cost to safety.'
This has led some firms to widen their definition of performance to include 'periodic' top performers. 'It is not just about the declared top performers; in an instant, anybody can become a top performer. There are always hidden talents. We are too narrow in how we define top talent; even our introverted staff can contribute a lot.'
Click on the 'Deep Read' button to read more about how companies are turning everyone into top performers in China.
To learn more about IMA Asia's memberships, click here or contact us at service@imaasia.com.