Leadership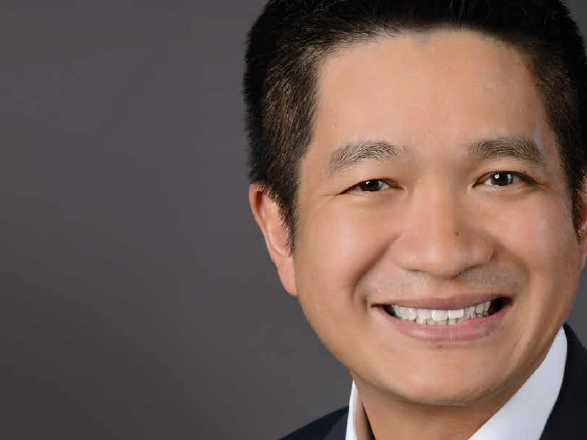 In the latest CEO Dialogues, Bernard Yee, VP of AT&T Asia Pacific, discussed how the company has recognised and responded to the rapid shift in how people access information and how changes to their workplace has led to higher productivity and retention of skilled employees.
IMA: What are some of the changes you have made in your regional office environment?
Bernard: We have moved from dedicated offices to floating workspace. This office in Taikoo Shing was a big change for us. It may not look any different than many other offices in Hong Kong. But our office in Times Square was the traditional dark wood with high cubicles that you couldn't look over. It was sort of "New Jersey-style," similar to Pfizer and other companies there. We're trying to encourage people to work differently. We generally don't have reserved desks, even though we actually have enough for each employee. Hong Kong, like Tokyo, has one of the highest percentages in the world of staff coming to the office every day instead of working somewhere else. In Australia and India, for example, quite a few people have offices in their home. Although we don't have a fixed desk policy, human nature being human nature means that they often do sit in the same desk each day. They are not supposed to personalize it, but people do and we don't want to be dogmatic about it. Yet, we still are slowly moving toward that "floating space" over time. So, we have cubicles with low walls, and have moved everyone to wireless with enough capacity and speed. Video is on all desktops, often used for conference calls.
IMA: You use mobile video communication through the office. Why?
Bernard: We've seen a big shift globally, in almost every culture, from TV as the main source of information to  smartphones and tablets. Video is everything. We have training and courses, as well as emails that are moving into short videos – 30 seconds to one minute. Otherwise, people get bored, especially the younger folks we bring on. I was initially sceptical about mobile videos in the office. Mobile videos are efficient and effective on a business trip or even outside the office in your own city. But do people want to work in a
mobile way, instead of at a desk? It's definitely moving that way – and not just for millennials, but also with folks like us.
IMA: The intial reaction from some of your staff was a bit sceptical. What steps did you take to alleviate their concerns?
Benard: Before we moved here, we gave staff a tour of the office as designed via virtual reality. Then, we brought our employees in to look at the office as it was being built, to help overcome the natural trepidations about moving from an office they knew and liked, to a new place in a different location with smaller individual space. They could see everything taking shape over three to four trips during the renovation. Proposed furniture, office fittings, and colour schemes were displayed at the old office for people to try them out and decide whether they wanted them or not. So, we built that  "little bit of ownership" with almost everyone. They then could say: "I suggested this" or "they had this stupid idea, but it was fortunate that I was around to move them in a more acceptable direction." We had some global standards and interior styles that provide a "consistent look and feel." We worked within those parameters, using the same global property consultant who knew the standards and how they could be applied.
Members can read the full interview and magazine via login.
Learn more about IMA Asia's memberships here or contact us.