Market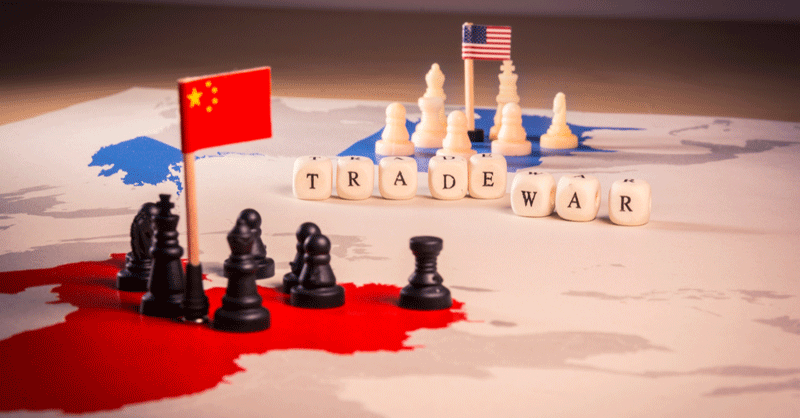 The US-China trade dispute has consequences far beyond those products and companies hit directly by higher US and China tariffs. The 'America First' approach to trade is likely to lead to the enforcement of measures to protect American industry, whether they like it or not, from the encroachment of Chinese companies. Industries earmarked for development as part of its Made in China 2025 initiative, such as information technology, numerical control tools and robotics, power equipment, medicine and medical devices, are especially vulnerable to disruption. These areas may well form the new battleground for a US-China Trade War.
Tariffs are one of the least powerful US weapons in the trade war. Export controls, strategic investment oversight, and multilateral sanctions are more potent. As was commented during a recent IMA CEO Forum meeting,'An increase in export controls and sanctions, particularly on dual-use technologies, would be a huge disruptor to global value chains. Supposedly innocuous technologies that are embedded throughout the value chains are considered strategic. As more of these technologies are deemed strategic, they will face traceability issues, governance issues and even restructuring of entire ecosystems.'
With new IoT technology, the flow of components and products through value chains can be tracked; consequently, sanctions can reach far into the supply chain. Under new sanction guidelines, each party in a supply chain has to guarantee the end use and end-user for all components and subcomponents that make up at least 10% of the product value. The product is thus subject to sanctions, even if that technology is embedded in a component, which then goes into a subcomponent and finds its way into a finished product. This applies to everyone who is going to be touching it, selling it, fabricating it, or on-selling it.
'Ring fencing' of strategic technologies and reorganisation of value chains is likely to occur as a result of the US-China disputes. Companies will need to map out where their suppliers are located and where fabrication and contract manufacturing are taking place. As a senior trade expert and former US trade official remarked to IMA members, 'We are entering a time when many companies will have two ecosystems. One system will have full traceability down the ecosystem due to fears that the business might be brought to a standstill by a sanction on some little component somewhere in the system. This system would run for most of the world. The China ecosystem, which would not have the same transparency or traceability, would be separate and independent.'
IMA Asia's China CEO and Management Forum members can read more in-depth highlights from this discussion via login here.
To learn more about IMA Asia's memberships, click here or contact us at service@imaasia.com.