Leadership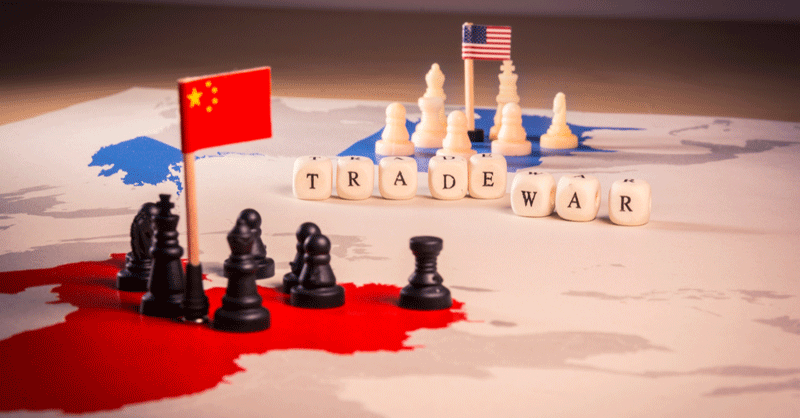 How does one operate in a world where policies can be overturned overnight with a tweet? A recent IMA Asia meeting of Asia and China CEOs delved into the uncharted territory of current US-China relations, where the outlook is for a protracted rivalry for decades to come. The discussion focused on how regional and China CEOs are handling the turmoil and preparing their operations for the future.
If you are a business leader in China, then you are no stranger to managing through uncertainty. Staying positive, fact-based and abreast of current events is crucial for the months ahead.
'We are in a paradigm shift. We don't know where this is going to end up, but it's not going to be where we were yesterday. Those on the front lines must watch the news and social media very closely.'
Running the China business means balancing increasingly tricky dynamics. CEOs need to secure short-term profits, whilst aligning actions with the longer term aims of governments.
'There is a gap between what the CEOs are saying to Congress about holding China's feet to the fire and what the China team is saying to the CEO, which is don't destroy the business in China.'
Strongman vs. Strongman
The wild card remains politics and the concentration of power at the top. In the US, President Trump has expanded the power of the executive to do more than wag a threatening finger at China. The Trump administration has targeted specific Chinese firms, notably Huawei. The administration has banned US companies from selling to or buying from Chinese firms on the 'entity lists'. Those firms on the entity list also have been denied access to the US financial system.
'The president has taken emergency powers on trade, cut out Congress and cut out the USTR . The entity lists are the result of an emergency power that allows the president to ban US firms from selling to designated foreign companies.'
On the other hand, China has abolished presidential term limits. It also has extended the mandate of the Party to exert ever greater power over society.
'The Cybersecurity Law is about control at its core. The Foreign Investment Law is another great example. Look at what it is trying to control and the levers of control. Control is what this era of China is about.'
The law of unintended consequences
US policies that curb American firms may force some high-tech firms to quietly move operations and even their incorporation out of America.
'I'm afraid American technology companies will "de-Americanize" to avoid being blocked from doing business because of where they're domiciled. I've talked to a few companies doing this because of the entity list. Some firms are moving production of their most value-added products offshore.'
In this minefield, even the best intentions can go awry. Recently, one multinational firm learned this the hard way. On a global conference call some employees expressed solidarity for their Hong Kong colleagues. This triggered an outraged response from Mainland Chinese employees. What does this fracturing of viewpoints mean for MNCs that have been pursuing a cohesive culture in their offices across the globe?
'Western companies have been integrating Chinese employees into global operations, so they become part of worldwide teams. Now, because of the political divide, folks are considering whether they should deal with Chinese staff differently.'

The path forward
One CEO offered a potential path to improved relations between China and the US. First, give both sides the opportunity to look good to their constituencies: let Trump declare victory on Twitter, let Xi announce an agreement on Xinhua.
'From there, start what should be called reciprocity negotiations. Admit the world has changed. Our relationship was built on China being poor and America being rich. Let's reset the relationship. Let's change the conversation to admit now, we are equals.'
Click on 'Deep Read' at the top of the page to learn more about how companies are dealing with increased geopolitical tensions in China and across Asia.
To learn more about IMA Asia's memberships, click here or contact us at service@imaasia.com.