Leadership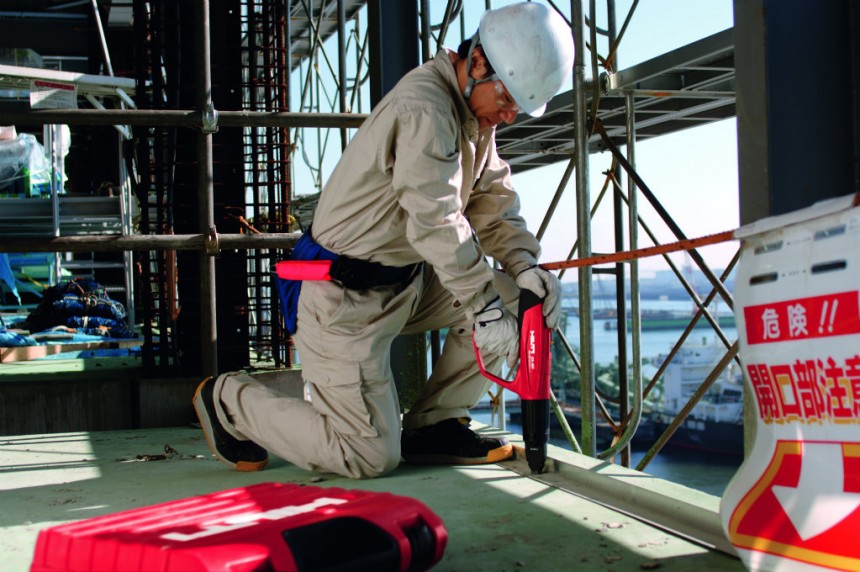 In the latest CEO Dialogues, Hilti's Head of Southeast Asia, Gavin Gui, describes how the direct sales model provides them a competitive advantage in emerging and developed markets alike.
Below is an excerpt of this interview.
A market leader in premium power tools and fasteners for construction professionals, Hilti is headquartered in the tiny principality of Liechtenstein, where they first got their start in 1941. Coming from a landlocked position in the Alps has not stopped Hilti from becoming a global company with 22,000 employees worldwide. This family owned firm has become accustomed to going their own way.
Nowhere is this more evident than in their commitment to the direct sales model. It is an approach that few companies take when entering emerging markets, opting instead for rapid top line growth with the aid of local distributors and partners.
But built over decades, Hilti views its direct sales model as integral part of their competitive advantage and have found it to be the source of their success in emerging and developed markets alike.
"The beauty of direct sales is the customer relationship. We effectively demonstrate our value proposition, but also feed back our customers' needs to our R&D team to come out with the next wave of new products," explains Gavin Gui, head of Southeast Asia for Hilti.
The direct sales model is people-intensive. Gui oversees a team of 1,000 in Southeast Asia, about one-third of the overall headcount in Asia. These boots on the ground consist of a well-trained army of sales people. Beginning their day in a Hilti red car, they are often equipped with the latest client relationship management (CRM) system on smartphones, making six to ten visits per day to clients at construction sites.
"Much of our direct sales model is through peer interaction to build the relationship on the job site, we demonstrate our product value, letting people see how different our products and services are from other competitors," explains Gui.
To cover this cost, Hilti is able to price its innovative products — which set industry benchmarks in terms of performance, safety and productivity — at a substantially higher price than competitors.
"To make the direct sales model work sustainably, we have to demand a premium that comes from our better service, better product and better customer engagement," says Gui. "We must have premium; otherwise, we can't be successful."
To stay at the top, Hilti's success hinges on its people. The company has developed an impressive culture and talent management system. While the official mission statement of Hilti covers integrity, commitment, courage and teamwork as the company's bywords, Gui says it goes even deeper than that: performing a delicate balancing act between a family-owned company that really cares for its people with a performance oriented culture that demands excellence in return.
On the one hand, "we want to outperform the market, and be number one in our field" says Gui. But "we continuously invest to retain our sales force, avoiding job cuts for short term performance" in the down times. He emphasises that Hilti has a long-term vision that public companies are often unable to maintain.
CEO Forum members can view the full interview and magazine via login.
Learn more about IMA Asia's memberships here or contact us.