Leadership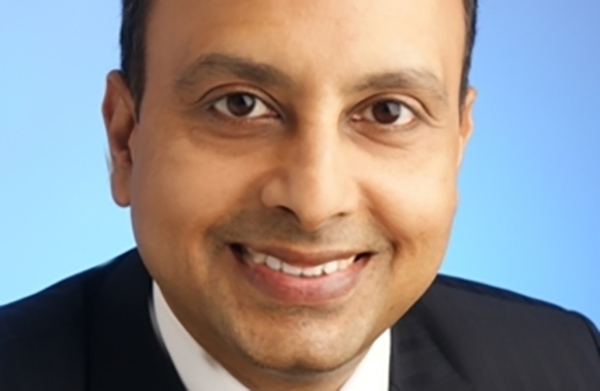 Few companies achieve all their M&A integration goals, particularly in Asia given the region's tangle of cultures and red tape. 
Yet Allergan's Asia team did just that in 2015 after a global merger with Actavis.  That integration came hot on the heels of a cost reduction exercise driven by a hostile (and unsuccessful) takeover bid by Valeant.
The challenge for Asia CEO Forum member Rajkumar 'Raj' Narayanan, SVP & President Asia Pacific, was not only meeting integration goals, but also wrapping up 18 months of constant restructuring with a stronger team focused on driving the underlying business.  In the following interview, Raj outlines a text book process for integration.  Ahead, if the regulators approve it, lies an integration with Pfizer that will test Raj and the Allergan team again.
IMA:  How did it feel taking up the Asia CEO role at a time when the company was fighting to fend off Valeant and undertaking its biggest ever restructuring exercise?
Raj:  Since joining Allergan in India in 1995, I'd been exposed to a number of challenges, but frankly this was a new situation. My last few roles were a six-year stint in the global HQ heading corporate finance and planning, followed by three and a half years in Singapore managing the Greater China and Japan markets, and then just over three years in the UK running our medical aesthetics franchise in Europe, Africa and Middle East.  So when I got the phone call from our President, I knew how Allergan worked in Asia and globally, and just as importantly I was well known to both the HQ and Asia teams.
IMA:  This must have been a stressful time for everyone at Allergan.
Raj:  I took the job some six months into Valeant's hostile bid for Allergan.  This was one of the most bitterly fought takeover attempts in pharma history, with the two firms running inimical business models.  Allergan was a 66-year-old leader in branded pharmaceuticals with strong growth supported by a strong R&D pipeline.  Valeant's model was to tap VC funding for rapid growth through acquisitions, after which costs would be slashed.  There was little need for R&D in the model.  If we were to hold off Valeant, then one of the things we had to do was tighten our belts, reduce costs and boost margins in order to retain the support of investors. But just as we delivered that, Actavis trounced Valeant with a white knight offer in November 2014 that eventually valued Allergan at US$70 billion, making this one of the biggest pharma deals ever.  The integrated business adopted the Allergan name in June 2015.
IMA:  Crucial to the synergies sought in M&A is whether the two firms actually fit together.  How big was that challenge for Actavis-Allergan at the global level and in Asia?
Raj:  For Allergan, the acquisition was a way to stave off Valeant.  For Actavis, the acquisition continued its transformation from a leader in generics to a branded "Growth Pharma" company.  So, the mind-set going into the acquisition was that this was more of a merger of equals rather than one company taking over another. The collaborative and inclusive approach that the management of Actavis took made it easier to run the integration exercise in Asia.  Working with the Actavis Asia leadership team, we were empowered to make our own decisions about the organization design and synergy initiatives, but with it being clear that the final result had to be the creation of one company.
IMA:  You mention working closely with the Actavis team.  Was the cultural fit good?
Raj:  The starting point was the respect that two CEOs – David Pyott and Brent Saunders – had for each other. They got along well and were committed to the deal.  This was clear from our first two-day meeting of top managers from both companies.
IMA:  But still, there must have been different cultures that you had to bridge.  How did you address that?
Raj:  The first step in bridging cultural differences is to figure out if you can agree on underlying values for the integrated business.  Allergan had adopted a set of "Global Values" in 2013, which had helped focus the company.  Actavis also had their own values, but as we looked at the values of the two companies, they were actually quite similar.  Both companies placed a premium on customer focus, collaboration, acting fast, and delivering results.  We were also quite explicit in saying that the merged business would build a new operating culture.  Brent, our CEO, kicked that off by urging the new team to be "Bold".  Bold means building bridges (collaboration and partnership), acting fast, powering ideas and driving results.  It's a much more vibrant statement of company culture, while picking up on the earlier values.
IMA:  Successful integration often comes down to clarity and speed.  Could you start by talking about the leadership process in the integration?
Raj:  Brent provided clarity from the top about the process.   Overall integration management was run by an Integration Steering Committee, an Integration Management Office, and Integration Planning Teams.  Apart from driving the process, these groups also arranged regular briefings and conference calls for all the top global managers.  The clarity of the vision for the new company and the approach to the integration flowed down to the regional managers and staff.  Our country heads held regular town hall meetings to brief their own leadership teams and to keep our staff updated on the process.
IMA:  Did that help quell uncertainty and prevent an exodus of talent?
Raj:   Yes.  From a leadership perspective, we really needed our teams to focus on driving the normal business, so we had to get uncertainty off the table fast.  The conference calls, town hall meetings, and constant updates on the integration process gave our customer-facing team the information they needed to reassure key opinion leaders and our customers.   Creating a strong sense of a new winning team and describing a vision of the new company was also important to retaining our executive talent.
IMA:  Speed is often essential to capturing integration benefits.  How quickly did this integration move?
Raj:  Very fast. Both our CEOs saw this as an integration that needed to move quickly, possibly because of the dramatic scramble to beat off Valeant's bid.  Brent kept the integration messaging simple, with a focus on clarity, transparency, and authenticity.  Within four weeks of the deal being done, all the top leadership positions in the merged business were announced. By getting a new global team in place fast we were able to move very quickly to stabilise the business in Asia.
IMA:  Too often M&A fails to deliver on their goals as the team that led the acquisition disappears after the deal leaving a new team to run integration.  How was that handled?
Raj:  This was a transformative acquisition, so that was never an issue.  Everyone from the CEO down focused on creating one company.  We also had great support from the management consulting group, BCG.  They advised on the acquisition, and they were able to give us clear guidance on the integration tasks and change management steps based on years of experience of helping other companies.
IMA:  Could you broadly outline the integration goals you were set?
Raj:  The goals covered the expected territory of cost savings by combining offices and distributors, selling non-core businesses, and reducing some programs.  In making any reductions to staff or programs, we started furthest from our customers.  One thing I'm pleased to say is that we used enhanced severance packages for all the staff who regrettably had to leave us.  But integration is not just about achieving cost savings.  We also identified revenue synergies to boost our growth.  And we used this process to allocate more investments to our growth drivers.  As a consequence, in Asia Pacific, we actually grew faster in 2015 compared to 2014, and we are targeting a further acceleration in growth in 2016.
IMA:  Isn't there a danger of losing leadership and business momentum when you cut senior managers, particularly in Asia, where local staff have strong bonds to their managers?
Raj:  We've found the best way to keep a team delivering good results during tough times to promote the new leaders from within.  It helps if you have a process for talent mapping and succession planning, which fortunately we do. However, losing growth momentum was one of my big concerns, but our experience shows the great results you can get by having strong leaders in countries and empowering them to make decisions to run their business.
IMA: Apart from specific commercial goals in the integration, what themes did you focus your new team on?
Raj:  Two things.  First, we continued to focus on our customers and business while limiting the distractions of the integration.  The goal was to continue delivering excellent products and providing great service to our customers.  We also had a simple message for our country managers and country teams:  focus on driving the underlying business, and we'll commit to keeping you informed on integration.  Sounds simple, but it plays out in many ways.
Members can read further insights and interviews in our CEO Dialogues magazine via login.
Learn more about IMA Asia's memberships here or contact us.