Leadership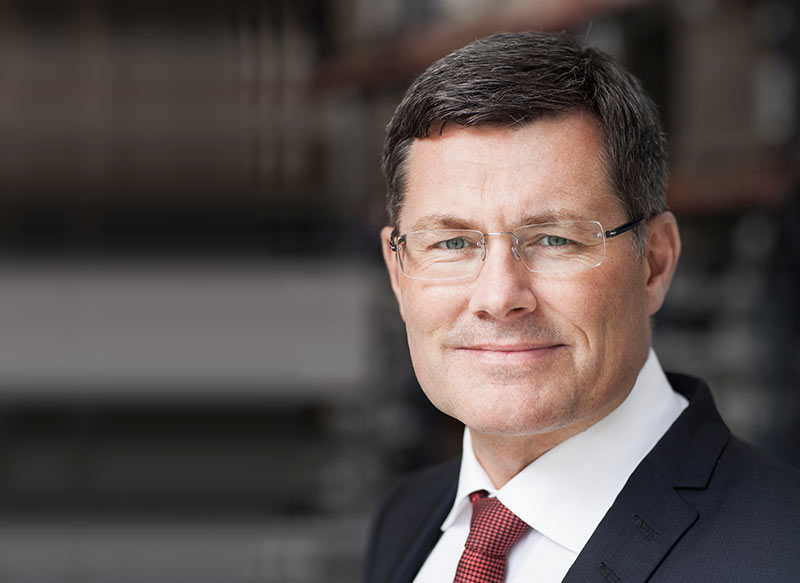 Asia CEO Forum member Magnus Kagevik, EVP and Head of Asia Pacific for ASSA ABLOY, explained how his team established its strong competitive position in China.
ASSA ABLOY is the global leader in door opening solutions, having formed in 1994 through the merger of Assa in Sweden and Abloy in Finland. Since then, ASSA ABLOY has grown from a regional firm to a global group with more than 46,000 employees and annual sales close to US$8.0 billion.
Asia Pacific currently represents 13% of the Group's worldwide turnover.  In China, urbanisation and increasing standards of living are driving demand for better security, with domestic sales now accounting for 90 percent of Chinese production.
ASSA ABLOY Asia Pacific operates 17 factories throughout China, with the largest in Yingkou, Liaoning Province producing Security Doors for residential building. ASSA ABLOY also sells fire doors, locks, cylinders, door closers and other parts for residential and commercial use. One product line which is growing quickly is digital door locks where ASSA ABLOY is the clear market leader.
Asia CEO Forum member Magnus Kagevik, Executive Vice President and Head of Asia Pacific division, explained how ASSA ABLOY has established its strong competitive position in China.
Q: The Chinese economy has slowed generally, including in commercial and residential housing construction.  What steps has ASSA ABLOY taken to maintain the sales levels of Security Doors, your biggest business in China, in this challenging environment?
A: ASSA ABLOY has made several changes that have strengthened our  business in China.  We are adding ERP (Enterprise Resource Planning) to all our entities, installing robots and other forms of automation in the factories and expanding our use of e-commerce which makes it easier for our customers to do business with us.  While we have a very large distributor network across China, we have also added another sales channel – direct sales to large real estate developers.
Q: Who are your main competitors?  What "value proposition" do you offer customers beyond price?
A: They are primarily domestic private companies.  But we have established a reputation for quality and reliability with our very strong brand "PanPan" doors.  We are mainly addressing the mid to upper segments in the market. Our products are innovative, stylish, and attractive for the customer. We are also focusing more and more on green products, where we see a growing demand.  Considering our size, we are leveraging our purchase volumes across China. For example, we buy steel directly from the mills, bypassing local wholesalers. Our factories also are more efficient than those of local competitor, since we drive lean manufacturing in all sites.
Q: You have emphasised the importance of understanding the market for your products to identify threats and opportunities.  Could you elaborate?
A: China is a very large market, so it's important to understand not only the size of the total market and the competitors' shares, but also how the regional markets look. Since the official data may not be reliable quality, we map these ourselves.
Q: What's next for ASSA ABLOY in China?
A: The market is still challenging, but we'll continue to look for and assess complementary acquisition targets. We will sustain our investments in new innovative products, infrastructure, technology and efficiency that have been instrumental in contributing to our success in China so far.  We are in China for the long term, and expect that the market will come back in the future. With close to 1.4 billion inhabitants, China will always be a very interesting market for ASSA ABLOY.
Members can read further insights and interviews in our CEO Dialogues magazine via login.
Learn more about IMA Asia's memberships here or contact us.