Leadership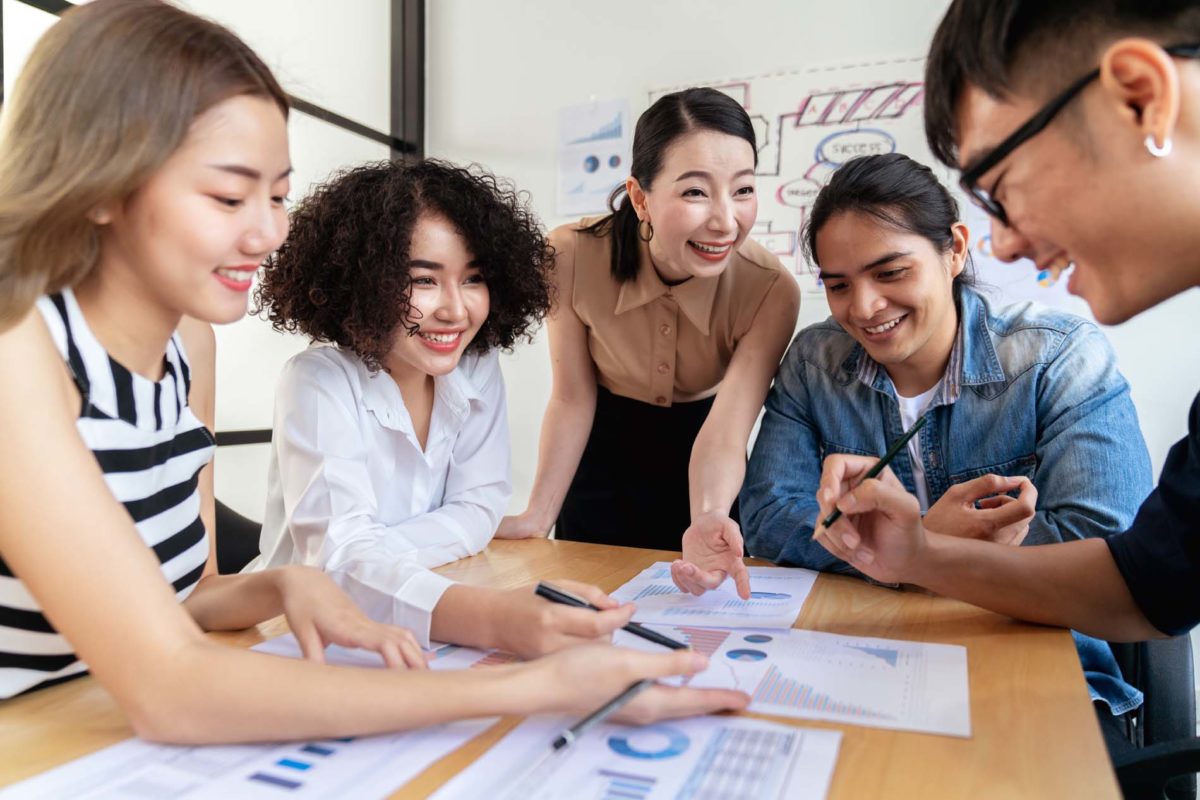 The pandemic has reinforced underlying trends, revealed troubling issues, and surfaced innovative changes that impact the ways and means we build teams across Asia Pacific. Now more than ever, teambuilding is a critical role of an Asia CEO. During a recent IMA Asia CEO Forum Strategy Evening, IMA Asia's Managing Director, Richard Martin, had this to say,
'It's worth getting the team right in Asia. Yes, it's a messy outlook and $11 trillion was wiped off the stock markets in the first quarter of this year. But the growth that we're going to get in this region is worth fighting for. And if it's worth fighting for, you've got to have a team that's capable of doing it. This is not a time to sit back and say, "Hmm, maybe we shouldn't commit or put the effort into building the team."'
The Asia CEO Forum connects over 300 regional CEOs from the world's largest and best-known firms. Members meet regularly in Shanghai, Hong Kong, and Singapore for candid discussion and an invaluable sounding board of fellow regional corporate leaders. Contact us to learn more about IMA Asia CEO Forum membership.
Communications take centre stage
Throughout the course of the pandemic, it has become clear that effective communication is the glue that binds teams together. Working from home (WFH) has the potential to isolate team members and damage relationships built through personal contact. At the same time though, WFH has revealed new ways in which to build team cohesion and effectiveness. During IMA Asia's Strategy Evening, members raised examples of how team communications has changed in the past two years.
Communications with headquarters improved
One company found that the nature of communications between headquarters and teams in the Asia Pacific has improved immeasurably.
'People at our European headquarters were working from home and didn't commute. So, we moved our calls to the afternoon so they could join our virtual calls. Our local teams now talk to people at HQ more frequently about our growth objectives, KPIs, and day-to-day operational issues. We have built synergies with them about we're doing, not just for Asia, but elsewhere.'
Functional teams increased cross-border contacts
For many companies, before Covid most functional team meetings (e.g., HR, finance, IT) and social contacts were in-person, involving people who worked in the same office. Contact with colleagues in other offices was only during business travel and regional events. The pandemic changed that.
'Before the pandemic on Fridays, whoever was in the Singapore office used to go for a drink, sit down and chitchat. With the pandemic, we converted that into a virtual session. We invited colleagues in Dubai and India to join us for a virtual talk over a drink. The time differences made it a little bit difficult, since six o'clock here is two o'clock in Dubai. But nobody complained; they felt connected.'
Communication among teams declined
While communications improved among functional teams, the pandemic harmed cross-functional communications for some firms.
'We communicated only within our own teams when working from home. The R&D team leader would talk across the region functionally and so would the finance person. The cross-functional communication that occurred when we were in the office or factory did not happen. We learned that we needed to improve cross-functional methods of communications.'
Instilling a corporate culture became more difficult
Recruits, trainees, and staff from acquired firms suffered from the pandemic. Training became virtual, employee induction was via Zoom, and regional team meetings were cancelled.
'Before the pandemic, a company I worked with would bring their regional team of 300 to 400 people together to an annual meeting in Bali. The expense was extraordinary. But the meetings created a strong team that aligned everyone to a culture that delivered financial results. They couldn't have achieved their financial targets if the team members weren't committed to the culture.'
Teambuilding challenges surface as the pandemic subsides
While the steps made to return to work are encouraging, companies face challenges in maintaining the benefits of positive changes and in addressing those drawbacks that arose during the lockdown.
Communications among teams regionally and with headquarters may diminish as Covid recedes.
Working from home a few days a week may inhibit team communications.
Promotion of local executives into senior country leadership positions combined with increased nationalism threatens to weaken regional team communications and cohesion.
IMA Asia members can read examples of how companies have addressed the challenges of teambuilding by downloading the full paper on 'Solving the Post-Pandemic Challenges for Team Building in Asia.' Simply click on 'Deep Read', sign in, and download the paper.   To learn more about membership in IMA Asia's forums, contact us at service@imaasia.com.