Strategy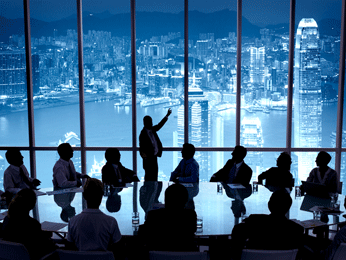 Rising trade tensions, the pressure to decouple the China business from global networks, and the after-effects of the Covid pandemic have combined to make communications between headquarters and China operations more challenging, yet more important than ever before. Additionally, travel restrictions have kept headquarters' staff away from China and made it more difficult for folks in Europe and North America to see China clearly.
All this is happening just when local firms are investing quickly to make up for the lost time as a result of the pandemic. The timing is ideal for local firms since many MNCs have rolled out global headcount freezes and cost-cutting plans. At a recent IMA China Management Forum meeting, one executive remarked,
'HQ told us to stop hiring. This made sense in the US and Europe, but in China, we were back in the office on February 9. We sent weekly emails with photos showing people back in the office and what was happening in the streets.'
Devising a strategy with headquarters
A robustly negotiated strategy between HQ and China can help to avoid future misunderstandings. Alignment will save time and energy later and make way for quicker decision-making when it is most needed. One executive at the IMA meeting gave the advice,
'Expect disagreement on both sides and be willing to make compromises. Then, you will have a strong base to work from, and nobody will be shocked later.'
Executives from MNCs suggest that the China management team, working with headquarters, should develop a China strategy (or position paper) which can be referred to frequently. The paper helps remind the team of the shared vision and goals that keep everyone on track.
'More companies are putting out position papers on their vision for the China business in the next five to 10 years. The papers set the business objectives and also the strategy that will get them there. The document reminds the team where to go and what to prioritise.'
Benchmarking with other firms may be helpful when trying to persuade HQ to invest more in China. Some China CEOs organise lunches with senior executives in their value chain to discuss what China investments they are making and to compile intel on competitors.
'Boards and executive committee members like to know what other companies are doing, especially the larger customers. Continuous benchmarking should be a central part of the strategic review for China.'
Asking for forgiveness rather than permission
For a food chain, HQ took the bold move to invest in thousands of restaurants to enter the China market. On the big picture goals, the company had strong support from HQ. However, when it came to implementation, the local team took calculated risks to win in the market and only informed HQ of the steps they took after the fact. The company's CEO remarked,
'We went to HQ for approval of the investment, but we had no time to waste on the design once that approval was granted. We hired an agency to make a China plan that differed from our other markets. Meanwhile, I prepared HQ to see something that was different from the global norm.'
China's unique conditions often require unique solutions. In this case, the food chain had to find a way to deliver high volume orders.
'Restaurant sales in China were five times more than in the US. Our equipment could not handle the volume. To address the shortfall, we tested local supplier designs while our HQ team was trying to come up with a solution. The local supplier quickly proved their capabilities. We then went ahead with equipment purchases from them, rather than wait for headquarters.'
The China business takes the risk of paying for the ideas it pilots on its own. However, if HQ can bring the concept to other markets, HQ will likely pick up the entire tab.
'Luckily, when we showed HQ our China designs, they paid for it because they were able to take the design to other countries. If we did not start by ducking first, we would have wasted too much time.'
Click on 'Deep Read' at the top of the page to read more about 'Selling China to HQ'. Included in the full paper is a checklist on what to discuss with headquarters.
To learn more about IMA Asia's memberships, click here or contact us at service@imaasia.com.