Market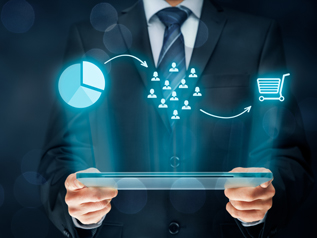 Foreign firms in China are reining in efforts to grab market share at all costs and are taking a hard look at their bottom line. In the past, growth businesses often sold commoditized products to boost their top line. The result was a lot of effort for minimal profit. As one China CEO put it,
'The worst-case scenario is for a sales team to sell as much as they can with no concern for profitability.'
Many firms are now focusing on market segmentation to boost profits. Determining where to segment the business and products can be simple or it can be dizzyingly complex. One can segment many dimensions in the business – geography (products for different climates), channels, customers and a host of other dimensions. The trick is identifying and targeting the segment categories that work best for the business.
Differentiating segments takes time
Companies need to differentiate the value proposition of each brand and product. They then need to clarify which brands are assigned to which market segment. Sales quotas for each segment, especially the lower ones, along with minimum margin thresholds and properly aligned sales incentives can help make segmentation work. An IMA Asia member argues that, '
We need to align our marketing spend. Low-end products must be sold with less effort. It is okay if price and margin are lower, but do not put bells and whistles on that product.'
Change takes time to take hold. This is especially true when moving away from a relationship sales model that relied toward a technical problem-solving model. Incentives can underscore the new direction, but digital and data solutions (such as salesforce.com) need to support this change.
Some cannot make the change
The hardest part of segmentation can be letting people go. Some employees and intermediaries are unable or unwilling to get on board with the new direction. A CEO whose company has recently gone through the transformation found that,
'We had to say, "We prefer you be good at supplying this segment, rather than doing everything. Customers will not pick you, if you are not the best in the segment." Some will hear that story and believe it, while others still try to do everything. Those are the ones that we let go.'
A business undergoing segmentation also may need to let go established distributors. Getting out of distributor relationships can be financially painful, especially if they stockpiled inventory or have a chunk of the market. Plan ahead before untying the knot with a distributor. For a firm that has hundreds of distributors, the risks may be less serious, but planning is still essential.
Click on the 'Deep Read' button to find out how companies are segmenting China's competitive market in order to increase profitability.
To learn more about IMA Asia's memberships, click here or contact us at service@imaasia.com.