Market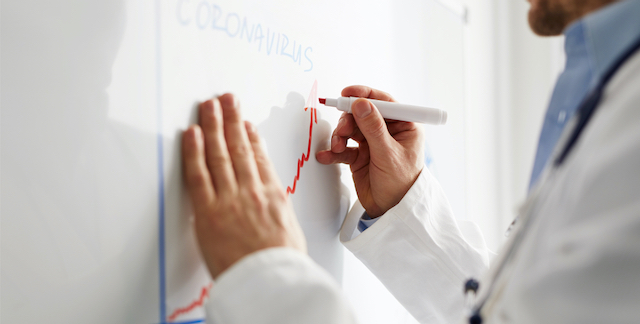 CEOs are building momentum for China's recovery while nervous headquarters are distracted elsewhere. That was a recent topic of discussion during IMA Asia's weekly virtual meetings of its China CEO, CFO, and Management Forum members.
In addition to weekly meetings, IMA Asia has formed active WeChat groups during the coronavirus outbreak as we endeavour to keep them up-to-date with the latest developments.
Contact us to learn more about IMA Asia's virtual meetings and WeChat group in China.
Here are a few quotes from the recent discussions among executives during our meetings.
HQ battens down the hatches …
'Cash is a big issue. We are reducing exposure to outstanding credit with daily monitoring of credit profiles. Global is checking our cash position twice a week. This is unprecedented.'
'Raising funds in China is a hot topic. Chinese banks are now flush with liquidity and instructed to lend. MNCs have an opportunity to raise borrowed funds in China.'
'Head offices are trying to raise as much cash as possible. They don't need it now, but they are hoarding cash in case a global shutdown lasts beyond six months. That's credit we might need to fund expansion and equipment investment in China's recovery.'
'It could be said that this is a terrible time to ask for M&A approval in China. Nonetheless, top Chinese companies will get funding to make acquisitions and consolidate key sectors. If MNCs don't do it, the risk is that the competitive landscape could tip the other way.'
'The critical message delivered to headquarters is that while everyone is in panic mode, now is not the time for cost control. We need to focus on investing in China.'
'I started telling the China story, but I realised that headquarters is considering doomsday scenarios. It's good to share the China perspective of hope, but head office priorities are elsewhere.'
Covid-19 brings lasting changes to a post-crisis China
'The crisis has turbocharged the omnichannel trend. Retailers are planning significant investments to expand omnichannel approaches. The older generation is getting used to shopping via e-commerce. We must prepare for a complete business model change in China: the margin structure will move from the retailer and distributor towards digital and social platforms.'
There was a massive shift from analogue to all things digital. Live streaming became a massive phenomenon for business communications. E-commerce spending was up 60% in February and March. Digital is going to become deeply entrenched in many companies' route-to-market, not just B2C but also for B2B.'
'It's not just JD and Taobao anymore. We see a shift towards social platforms – people buying things from their friends. Community selling is a game-changer at scale and an opportunity for all of us to consider.'