Strategy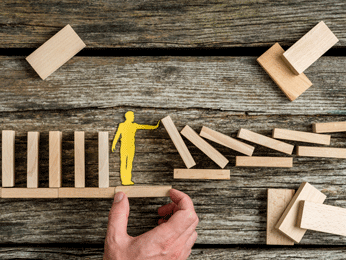 MNCs across Asia are changing many of their management practices as they learn to adapt to the challenges of Covid. The lessons learned are likely to permanently alter the way operations are managed in the future.
Global businesses have decentralised authority to regions as HQ scrambles to fight the virus in every market. Relationships with key suppliers and the interface with customers for sales and service have also changed. Video conferences, working from home (WFH), and flexible schedules may persist well past the end of the crisis.
How Covid-19 has sped up restructuring
With rapid advances in communication technology and the growing capability of leadership talent across Asia, restructuring Asia Pacific operations has become an urgent priority for many firms. Covid-19 has simply increased the exigency to make these changes (see 'Restructuring Asia Pacific Operations (Again)'). A CEO at a recent IMA Asia forum meeting commented,
'Our organisation announced pre-Covid that we were undertaking a restructuring and efficiency-driving initiative. Covid has added to our focus for this restructuring. We are experiencing a decentralisation of decision-making and communication. People are taking fast, effective decisions without the need for matrix consensus, so typical for an MNC.'
The trend towards devolving more responsibility to country leaders in the region had already taken hold prior to the pandemic. The experiences of those that have granted greater decision-making to local operations during the crisis appears to have reinforced the shift. A CEO, who had just gone through restructuring, praised the way the change has impacted his organisation,
'A light-touch matrix with clear role responsibilities for local managers is the structure for the future. It allows us to be nimbler when responding to such catastrophic issues as Covid. I don't know how we would have gotten through this current crisis if we had the old structure. It would have been mayhem.'
Decentralisation brings benefits
Employee engagement and customer relations have improved for those firms that have empowered local managers to quickly address issues without referring to regional or corporate staff for approval.
'Our employee engagement is up significantly across the region. At the same time, our customers are responding well to our new structure. Covid has reinforced our belief that a locally-empowered structure is the only way to manage such a crisis.'
The shift to digital contacts also has brought unexpected benefits for some – people from dispersed locations have increased their contacts with colleagues in distant locations and upgraded collaborative efforts among scattered teams.
'Getting collaboration across functions and service lines globally has been a challenge from time to time. But the Covid lockdown has changed this. Whether somebody sits three kilometres away or 3,000 kilometres away, we connect with them in the same way. We've broken down internal silos and gotten people to connect across geographies.'
Lessons learned from the pandemic
The pandemic has revealed some important lessons in decision making for CEOs in Asia. A CEO at the recent IMA Asia virtual meeting made the following suggestions:
'Stop thinking of centralized decisions. Let local managers be the decision-makers because every country is moving in a different direction.

'Listen to your local governments. In China, you have to talk to local government, federal government, and central government officials. In Europe, we are less sophisticated at that.

'Make sure that decision-making is fast and encourage people to take responsibility. In a matrix organization, people tend to be less responsible.'
Click on 'Deep Read' at the top of the page to learn more about how Covid-19 is impacting organisation restructuring across Asia Pacific.
To learn more about IMA Asia's memberships, click here or contact us at service@imaasia.com.