Market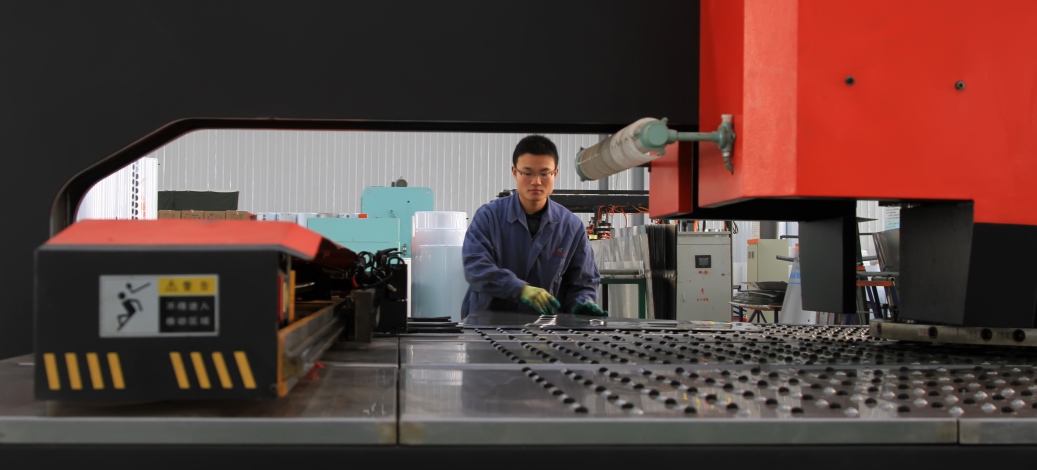 Manufacturing companies across Asia are reassessing the location of their production facilities. The latest assessment is a continuation of a long-term trend of seeking new production sites as manufacturing costs rise in long-established locations. However, the re-evaluation is not just about chasing the lowest labour costs. The rise of China as the world's manufacturer superpower has given rise to concerns about over-reliance on Chinese factories.
The US-China trade dispute, geopolitical tensions, and the Covid pandemic have added to the pressure for companies to reassess their manufacturing footprint. At a recent IMA Asia CEO Forum meeting, a member with long experience in consumer goods manufacturing remarked,
'In the past, selecting a manufacturing location was simple for most companies. Essentially, the key was to get the lowest landed cost. With the pandemic and geopolitics, now there are three dynamics: the lowest cost is still important, but now it is accompanied by supply chain resilience and sustainability.'
Chasing the lowest cost isn't what it used to be
Tariffs and technology have reduced or eliminated the labour cost advantage of many emerging markets. A regional CEO commented,
'Typically, in our industry, the labour content of a product is somewhere between 10 to 15% of the price. You can't offset Mr. Trump's 25% duty on product from China by increased labour efficiency.'
Technology also is eating away at low labour-cost advantage.
'Our state-of-the-art factories employ robotics, AI and 3D printing. The technology helps us to overcome labour shortages and higher labour costs. It also allows us to manufacture in a sustainable way with less wastage and more precision.'
Often the manufacturing cost advantage is dependent on government policy, rather than simply labour cost. Southeast Asian countries and India need to develop a more complex offer than one built on cheap labour.
'Vietnam has been successful for us because early on the government understood the industry. They built the infrastructure and helped to attract some of the supporting industry that we need.'
Logistics becoming an increasing proportion of costs
Supply chain disruptions due to the knock-on effects on the pandemic have forced companies to reconsider their assumptions about manufacturing in Asia. One frustrated executive explained,
'It's no big deal when we were paying $2,000 for a container to have stuff made on the other side of the world and took 25 days for it to get somewhere. It is a big decision if it costs $10,000 a container and takes six weeks to get to the port. It becomes an even bigger deal if the port is Long Beach, and it takes another three or four weeks parked outside before you can get it in.'
Sustainability factors into production decisions
Climate change, increased resource shortages, and demands for improved workplace conditions are transforming the manufacturing landscape both in Asia and around the world. ESG issues have become a prime consideration in the selection of manufacturing sites. But the shift to a sustainability model is not without its problems.
'We've all been operating in a linear economy for 200 years. The circular economy will become key to how we get to net carbon zero. But the economics of it are not comparable. It's like putting a newborn baby up against a trained sprinter.'
How have companies responded?
MNCs have responded to these trends when re-evaluating their manufacturing footprint. Senior executives at IMA Asia meetings commented on some of the solutions that currently are in the works:
Manufacture onshore. 'We are onshoring production into the countries where we are active. For instance, we prefer to have a supplier in Korea instead of exporting out of China to Korea.'
Vertically integrate steps of production. 'A knock-on impact of slow freight is that we ended up with disaggregation of our supply chains. We have more emphasis now on partnering with people who can help us bring together more of those capabilities that we need.'
Bring manufacturing closer to the point of sale. 'There is some drift away from "make in Asia, sell globally." There is an increasing need for speed and agility. Factories in Asia need to get faster and become more agile. We have a renewed focus on making some product locally.'
Benefit from China's support for manufacturing. 'China will remain a major manufacturing hub for at least the next three to five years. The provincial governments in China offer generous incentives to keep you there. When they double down, the economics of it changes. It makes it hard to pull out.'
Move away from one-off sales on hardware to ongoing subscription of services. 'Customers are buying outcomes on a subscription basis, rather than a one-time purchase of hardware. We're able to customize the outcome better for the customers when they have an ongoing subscription.'
Take advantage of tariff agreements. 'Leveraging trade agreements have become an increasing part of our strategy in building new facilities and operations with our partners.'
Develop a supportive manufacturing ecosystem. 'The BBK triangle [i.e., Bintan, Batam, Karimun] has a lot of potential. Singapore is a great logistics hub and it's a short ferry ride away from Batam Island, which has land and low labour costs. Plus, universities in Singapore, particularly NTU, are progressive and partnering with companies to form labs. This has helped build the ecosystem.'
IMA Asia members can download and read the full paper on 'Reassessing Asia's Production Opportunities' by clicking on 'Deep Read' and downloading the paper. To learn more about IMA Asia's memberships or subscribe to our 'Asia Forum Notes' or 'China Forum Notes', contact us at service@imaasia.com.