Market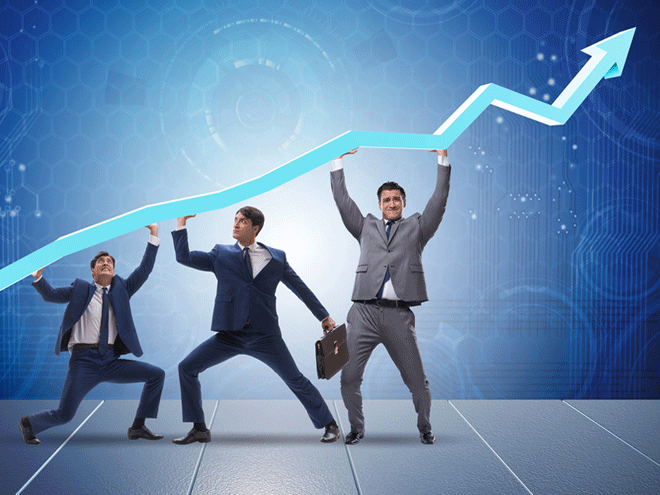 An optimistic economic forecast might seem out of step with the gloomy news on Asia's COVID-19 struggle. Yet, the outlook is straightforward given the region's vaccine efficacy and immunisation rates. By the fourth quarter of 2021, the world's three big engines of demand – the US, EU, and China – will have vaccinated 85% of their people. There is every sign that all three will enter 2022 with continued strong growth. That gives Asia another year of strong exports to support recovery.
Finance ministers and central bank heads have also done a good job in limiting macro risk across Asia. This has kept currencies stable and the cost of capital low. Currencies are stable even for markets like India, Indonesia, and the Philippines, which are struggling with COVID-19. This creates a good platform for a 2022 local demand recovery.
A cause for optimism
Two propositions stand out for this optimistic growth forecast.
The first is that good vaccines work well in reducing COVID-19 risk (including new variants). As a result of high vaccination rates, the US, EU, and China will soon move out of the "on/off" phase of the pandemic into a broad reopening of their economies. The tourism recovery will accelerate and demand for labour will rise.
The second is that whether it be ships or chips, supply chain shortages will continue well into 2022, if not 2023. In part, demand is running above forecasts made pre-covid, thanks to the unprecedented scale of fiscal and monetary stimulus. In part, many industries have moved from just-in-time to just-in-case so stock levels along supply chains are higher.
As a result of robust demand in the the US, EU and China, exports across Asia Pacific are rising rapidly. Asia's exports for the first seven months of 2021 were 21% above the first seven months of 2019. This performance was despite shortages and some factory and port closures. Consequently, the region's annual trade surplus by July 2021 to US$775 billion. This compares with US$450 billion in July 2020, and US$296 billion in July 2019. The increase has contributed to rising forex reserves, firmer currencies, and a lift in GDP.
Two disparate outlooks
Asian economies will split into two camps on domestic demand growth in 2022.
Responding to COVID-19 has damaged the balance sheets of governments and households in Southeast Asia (ex-Singapore) and India. Governments in the Philippines, Indonesia, and India will have little for capital works for several years. They will need to focus on social spending and retaining good sovereign credit ratings by reducing budget deficits. Household savings also will have been run down and will take three to five years to rebuild.
Weak balance sheets slow growth
GDP in the Philippines fell 9.6% last year. It would have been worse without that big lift in public spending and a fall in the trade deficit. Neither of those two drivers will be as strong this year. So, growth will depend on a local demand recovery, which the latest COVID-19 wave will have hurt. The resulting country forecast is for GDP growth of 4.6% in 2021 and 5.6% in 2022.
Indonesia's GDP growth will remain modest at 2.4% this year and 3-4% in 2022, after a 2.6% drop last year. The average annual growth for the prior decade was 5.1%. The lower growth stems from household savings having run down during COVID-19, as income fell, and medical costs jumped.
India's economy has struggled against three headwinds: bad policies (demonetisation in 2017), a bank system mired in debt, and COVID-19. The first two headwinds should ease. 1. PM Modi is likely to stick to more orthodox policies. 2. A National Asset Reconstruction Company Ltd (NARCL) is about to start work on clearing bad loans from state banks. COVID-19 is the wild card, as a third wave could cut our growth forecast by a third or more. After dropping 7% in 2020, India's GDP growth will return to positive territory in 2021 with a 7.2% increase. Growth will slacken slightly in 2022 with GDP projected to grow by 6.9% for the year.
Strong balance sheets prop up growth

By contrast, government and household balance sheets are strong in markets like Singapore, Taiwan, Australia and New Zealand. Strong balance sheets will support a firm lift in public sector works and household spending in 2022.
Singapore had one of the best first half of 2021 recoveries in Southeast Asia, with annualized GDP growth up 7.7%. Singapore's good Covid management, well-balanced economy, and deep-pocketed government put the city in a good position in 2021. This type of rebound that is missing elsewhere in ASEAN. As a result, Singapore's GDP should rise by 6.3%, with 2022 racking up 5.5% growth.
Taiwan is a '2-speed' economy at present. Nevertheless, overall 2021 GDP growth is expected to reach 6.5%, topping a robust 3.5% increase in 2020. Strong exports and plant capex look to be running well into 2022. Exports are likely to increase 23% this year and 12% in 2022. No other exporter in Asia has matched Taiwan's export surge.
In contrast, the latest lockdown has hurt local demand. Workers on unpaid leave rose to 44,973 in July, the highest level since the 2009 financial crisis. The recovery in retail sales stopped in the second quarter. The latest virus wave led to a 0.3% fall in retail sales.
Australia's current lockdown will hurt activity in the third quarter of 2021, but the slowdown should be brief. GDP growth is forecast at 5.8%. Strong growth in domestic and external demand accounted for the country's swift recovery in the first half. Unemployment fell to 4.6% in July from a pandemic peak of 7.5% in mid-2020. The third quarter slowdown will show up as a contraction in both services and manufacturing for several months. In contrast, spending will grow 6% this year and 3% in 2022. This compares with a decline of 5.8% in 2020 and 2.5% annual growth in the decade to 2019.
To learn more about how to obtain IMA Asia's complete monthly forecasts, click here or contact us at service@imaasia.com.