Forecasts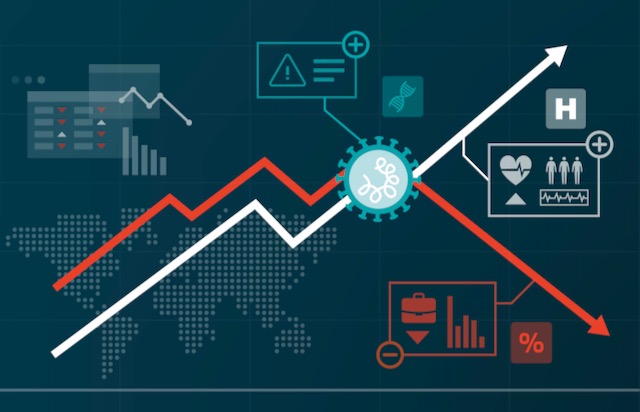 Due to promising forward indicators, IMA Asia now expects a strong recovery in the global economy this year. The combination of good vaccines, strong private sector balance sheets, and strong growth in China and the US has lifted forecasts worldwide. But at the same time, the boost to economic activity will include more shortages, fast-rising prices, and a return to a rising US dollar.
Two big issues loom
First, the economics of this pandemic are unusual. Stock markets are rising, property markets are stable or better, and household and corporates have experienced a jump in savings. Pent up demand is waiting to come forward and the pandemic appears to have little damage to private balance sheets. This was the result of governments and central banks stimulus. They tossed out the rule book that has guided economic policy making for the past 100 years. The first question is, will it work?
Second, growth in the world's two biggest economies (the US and China) is set to accelerate this year. China finished 2020 with 6.5% growth in the fourth quarter of 2020. We expect China to achieve 8-9% this year while a big stimulus in the US will push its growth to 5-6%. The second uncertainty is whether the gain in momentum will fuel an overheating of their economies.
The NIEs accelerate
With the world moving towards a strong 2021 demand recovery, the outlook for growth in Asia/Pacific rises to 6.0% this year and 5.1% next year. The four newly industrialised economies (the NIEs – Korea, Taiwan, Hong Kong, and Singapore) will get a big lift. Their 2021 growth is now forecast at 4.0% (prior 3.4%) and 2022 at 3.2% (prior 3.0%).
Two of these four, Hong Kong and Singapore, are global hubs for trade and capital. As a result they usually rebound in a strong global recovery. Taiwan will continue to soar as its leading-edge semiconductors (now 35% of exports) will remain in high demand. South Korea's much broader industrial base will recover from a 2020 slump as a broad global recovery emerges.
Dim tourism prospects drags down Southeast Asian markets
Tourism stands out as a weak spot in the outlook. Many ASEAN governments view a tourist revival as solely a matter of when they reopen their borders. Yet the pandemic risk of COVID-19 appears to have a long tail that will slow an easing of restrictions in most tourism-export markets.
Governments are unlikely to allow travellers home without quarantine if they have visited markets where COVID-19 is still extant and new variants may emerge. In particular, we don't expect China to allow more tourists into high-risk SE Asian markets, which will slow their recoveries.
China's growth to surge as exports and local demand lift
China may be the only country that entered 2021 tapping its foot on the brake rather than the accelerator. With a more promising global outlook, China's 2021 GDP forecast rises to 8.2% this year and 6.5% in 2022. The increase is due to stronger exports. We now expect exports to rise 9% this year (US$ basis) and 6% in 2022.
Consumer demand in China should rise to 7.2% in 2021 (prior 6.5%) and will increase slightly further in 2022. This is after an estimated 2.5% increase in 2020. The income and balance sheets for middle income and wealthy households came through 2020 intact. This should support a strong lift in demand from the second quarter of 2021. By contrast, the fixed investment outlook is a bit less rosy. We project investment growth at 5.5% this year and next year. The revised outlook is due to Beijing's steps to contain surging home prices.
With strong exports and rebound in local demand we expect that manufacturers will face shortages and rising prices in 2021. That is already apparent in commodity prices (and spreading globally). Our forum members report it is occurring in components and intermediate products. We expect shortages to spread to labour by the second quarter of 2021. China's labour market survey already has shown a shortage of one million workers in the third quarter of 2020.
To learn more about IMA Asia's forecasts, contact us at service@imaasia.com.