Leadership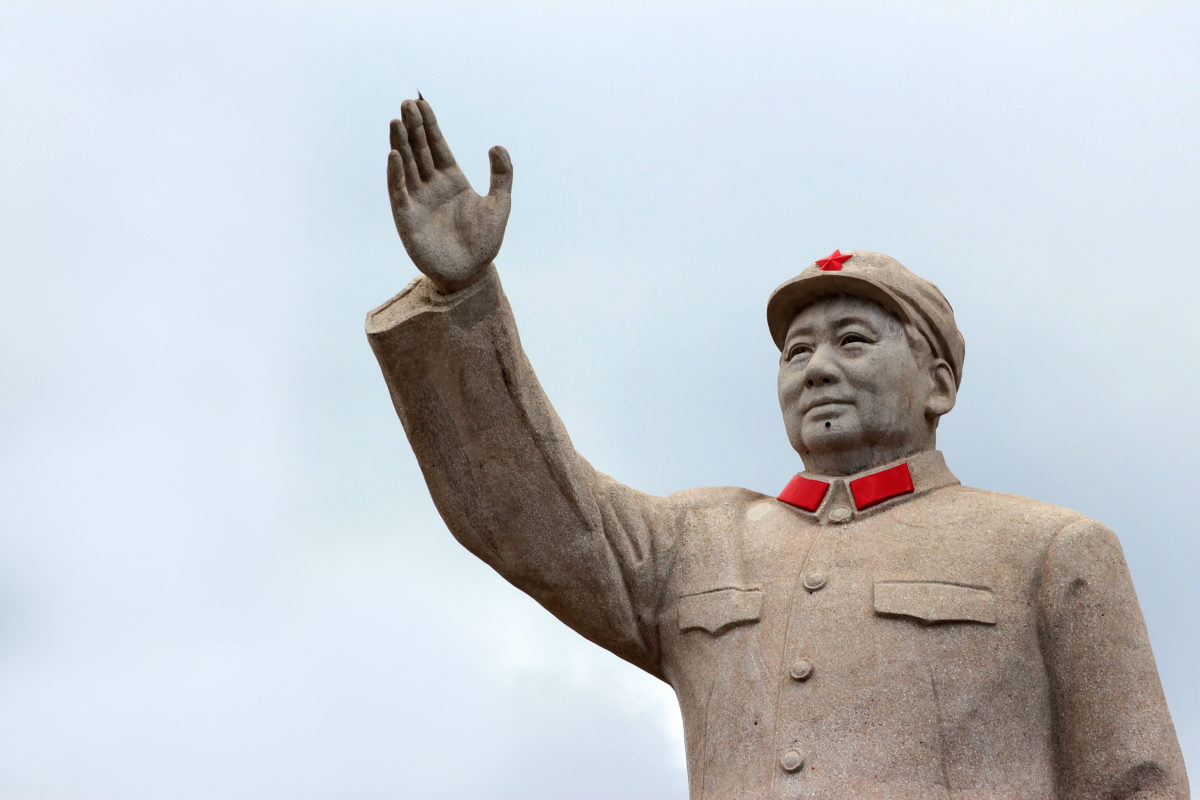 The Chinese government has turned its powerful spotlight towards the private sector's size, wealth, and influence in China's socialist market economy. The scuppering of Alibaba's IPO for Ant Group was the first sign that times had changed. It is now abundantly clear that the Party is in control in its push for 'common prosperity'.
During a recent IMA China CEO Forum meeting, participants exchanged views and revealed insights into the intertwined connections between privately owned enterprises (POEs) and the Chinese government. We have captured a few of these insights below. Please contact us at service@imaasia.com to subscribe to our Forum Notes.
The government intends to correct excesses to ensure the healthy continuation of the private sector. The private sector exists to serve the interests of the state, but in a country of 1,059 billionaires (according to the Hurun Report), things have moved well beyond Deng's mandate to 'let some people get rich first'.
'The government will let entrepreneurs get rich, but they have to work hard, and they must contribute when the government calls on them. Too much wealth is not a problem, if it stays inconspicuous. Whiskey at home is fine; too many Ferraris on the street are not.'
MNCs need healthy POEs
Besides being an essential source of business, POEs have taken up the mantle of innovation and IP protection and can influence the state in ways that MNCs cannot.

'Chinese private companies are driving advancements in IP protection because they are suing each other for infringement. They are telling the government when IP gets hurt, so does investment in innovation.'
However, in this new climate of increased scrutiny, Chinese POEs feel hemmed in and unable to take risks necessary to pioneer new ideas.

'A Chinese client said to me, 'I hate it when Americans use the phrase "think outside of the box" about innovation. In China, we must think "inside" the box. It is hard to innovate inside the box when the walls are growing higher.'
The signals are there
Often, when the party intends swift action, messages foretell what is coming. In the recent crackdown on private enterprises, party pronouncements and oblique newspapers references revealed their intentions.
'Last year, on September 15th, the CCP issued an opinion about its ideological influence on the private sector. An editorial admonishing entrepreneurs for speaking thoughtlessly followed the opinion piece. A painting with a cloud in the shape of a horse accompanied the opinion piece. The image was a reference to Alibaba CEO Jack Ma (his name in characters "Ma Yun" means horse and cloud). Shortly after, Jack Ma left the public stage for three months.'
Another communication tactic resurrects historical figures. This involves turning their life story into hagiographies to inspire specific behaviour.
'On November 12th, Xi mentioned Zhang Jian as a virtuous man from a previous era who should become a model for today's entrepreneurs. A businessman born in 1853, Zhang Jian allocated his entire fortune towards creating vocational schools. Xi's message is that it is fine to make money but remember where it came from. Give back to society.'
The succession crisis
Succession is the biggest threat to the prosperity and resilience of POEs. Many founders have are no grown children to pass the baton to when they steps aside. Often, the son or daughter is ill-equipped or disinterested in becoming the father's successor.
Recent estimates suggest that around 75% of family businesses in China will undergo a succession within the next five to 10 years. According to a 2015 Peking University study, some 80% of the next generation in China were unwilling to take over their family's business.
'Those at the helm of many POEs are 65 years of age or older. They had a tough life, lived through the Cultural Revolution, and have not looked after their health. Often, these people are harsh with their children and accustomed to showing authority.'
Getting the kids in line
Heirs may have travelled the globe and studied abroad, but this does not prepare them for official China.
'You would think heirs would be confident because they spent time at the world's top universities. In many cases, the next generation is smart, but they must manage hundreds, if not thousands, of employees when they return. They just don't have the people skills for that challenge.'
Given the tough family dynamics, sometimes the more significant issue is not that business acumen is lacking, but rather they don't have the necessary soft skills and leadership qualities. One university has set up a program to assist the next generation to meet the challenge in front of them.
'We have counselling sessions to tackle psychological issues. Recently, I took a group on an 88-km hike across the Gobi Desert as a confidence-building exercise. I call it an "investment in psychological capital."'
Up and comers: professional managers and returnees
When heirs are lacking, it is logical to seek talent elsewhere. However, China is not known for its professional managers' class at the CEO level. This is partly an issue of trust.
'When professional managers are brought in, they do not have fiduciary duties. Once they know the business's secrets, they can open their own company next door. Family members may not be the smartest ones, but at least they are loyal.'
Another source of talent are the returnees, aka 'sea turtles'. Highly trained Chinese executives, researchers, and scientists in the West are coming back to China and bringing their unique talents with them.
'In the venture capital world, we are fishing for PhDs from Intel, Apple, and the US Energy Department who lost their US visas. I call it the "minnow tank" – They are working on cool technology and bringing their brains back to China.'
IMA Asia members and subscribers of our Forum Notes can click on 'Deep Read' at the top of the page to download and read the full paper on 'POEs and Beijing: More Intertwined Than Meets the Eye.' To learn more about IMA Asia's memberships or subscribe to our 'Asia Forum Notes' or 'China Forum Notes', contact us at service@imaasia.com.