Market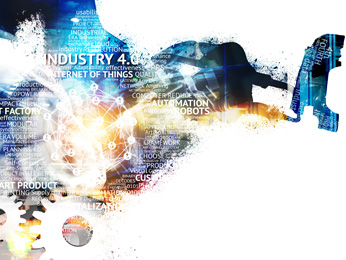 It can be tempting to integrate new technologies such as AI, big data and blockchain in response to the relentless hype around them. As one IMA Asia member put it, 'People get caught up in a "hype cycle" of technology and we need to be careful about it.'

Nevertheless, ignoring or discounting new technologies is not the answer. Moving forward quickly with digital transformation is essential when there is a major threat to survival. But, when the threat is not overtly evident, the risk is that companies in these sectors may not recognise the threat until it is too late.
Optimising is easier
Digital transformation is about fundamentally transforming processes, product services and business models. The journey of digital transformation often starts with an incremental approach of optimising the current conditions. It only becomes transformational when it upends the current way of doing things.
Surprisingly, most large corporations pray that transformational efforts will fail. Why? Because if they do succeed, it will take many years to transform the organisation's operations. Transitions are disruptive and can be quite costly. Thus, most firms, especially in B2B industries, focus on optimisation, rather than transformation.
An existential threat forces transformation
It's easier to move forward quickly with digital transformation when there is a major threat to survival. In the retail sector, e-commerce solutions have become a prerequisite simply to stay in business. Uber and then Gojek and Grab have forced a rethink of business models even for motor vehicle manufacturers. Netflix in the media industry and Airbnb in hotels have done the same for those industries.
Some other industries have little pockets here and there being forced to transform by new technologies. Since the threat is not overtly evident, the risk is that companies in these sectors may not recognise the threat until it is too late.
Some Singapore companies reshape themselves
Yet, some companies in Singapore are transforming. One example is an energy company that does waste treatment. Every time a waste treatment comes up for tender, the energy company needs six months to analyse whether the waste can be treated with the current technology. The firm has built a new data model with AI technology that cuts that time down to weeks, which enables them to propose a business solution quickly. They are now selling this service. Instead of just doing waste management, they have an entirely new consulting service selling this prequalification service.
Building and construction is another example of transformation in specific sectors of an industry. In the last few years, multiple lives have been lost in several high-profile building and construction accidents around the world. Singapore building authorities are now insisting on more frequent façade inspections. Singapore has a few thousand buildings and a fully-employed labour force. It is impossible to complete these required inspections using only manual labour.
Business partners are working with the government to train drone operators who will use drones to inspect the building facades. Using AI software, inspectors can then interpret what the visual images mean in terms of wear and tear on the building and identify the required remedial action. Building management firms are using this initiative to create entire solutions that use technology to reimagine their business.
Persistence pays off
Optimising operations, let alone transforming an entire organisation, takes time and persistence. One IMA Asia member spoke about his own company's experience.
'It's been a long, step-by-step journey. Every time we had a new idea about AI, we brainstormed a solution to a current problem. We took it in to the board and asked, "What if we bring this to the teams in our markets?" The board are visual and not digitally savvy, so we try to educate them and show them how we will benefit. They began to understand and would say "yes, we should invest in that."'
Click on the 'Deep Read' button to read more examples about how companies are using technology to optimise and transform their operations,
To learn more about IMA Asia's memberships, click here or contact us at service@imaasia.com.