Strategy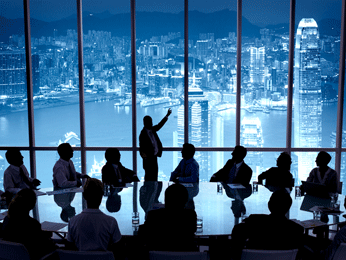 Partnerships in China can be hard work and can limit growth, innovation, and margins. Yet often partnerships have been the price of entry into China due to regulatory and sometimes scale reasons. As China eases its equity barriers, foreign firms in some sectors will opt for majority or full ownership. Yet partnering, particularly between local firms (often driven by the 'BAT' ), is also growing as digital competition blurs market boundaries and brings new dynamics in terms of scale, speed, and innovation.
What will the next generation of China partnerships look like? Will existing partnerships help or hurt future strategy? IMA Asia CEO Forum members talked about the role of partner strategies in stepping up to the next level of competition in China.
The unique nature of partnerships in China
Partnering with Chinese firms have some unique aspects. First of all, Chinese partners don't hesitate if they want what you are offering. As one CEO put it,
'If they are willing to partner, things go very fast; it took us just weeks. Negotiations will probably go nowhere if it takes months to discuss.'
But even if the negotiations appear to be have gone well, a signed contract is just the opening gambit for more discussion. An IMA Asia member advised,
'The signing is not the end of the process; rather it is the start. When I called my legal director at HQ, he was not happy to know that something already signed could still change.'
Once the deal is done, the frustration may begin since Chinese partners expect fast decision-making as a matter of course. The experience of one CEO is revealing,
'Our HQ was slow to make decisions and brought in expensive engineers and experts unfamiliar with the market. The Chinese partner became disillusioned and regretted agreeing to the partnership, especially since a Chinese partner can make $400 million decisions on the golf course in a single afternoon.'
Negotiations may go smoothly, and a deal may come quickly but once a partnership is in place, it is nearly impossible to break. A veteran China hand has found that,
'You never leave a partnership in China. It used to be that you could dig yourself out by finding something that works for the Chinese partner. Now, we are in uncharted territory. With the trade friction, officials do not want to be seen helping a foreign company.'
To partner or not to partner?
While there are many reasons to partner – technology, market access, speed – it can seem as if there are more good reasons to go it alone.
'Partnerships are always the second solution. You never do a partnership if you can succeed in achieving your goals on your own. If parties are not fully committed to a partnership, it will inevitably fail.'
A lot of difficulties can arise if the MNC does not have a partnering culture. Strong partnerships require people who can manage the relationship well. This is especially true in China, where relationships are paramount.
'Partnerships take a special kind of person. They need to be flexible, pragmatic risk-takers who can juggle different situations. Many senior executives do not fit that mould.'
The benefits of partnering can be great for firms that decide it's worth the effort. For years, foreign automakers were forced into JV partnerships in China to gain market access. Those rules no longer apply, and carmakers are now able to go it alone. But one insider says few will do so, preferring to stick with the JVs that they have built.
'The same conditions exist as when MNCs first came to China. China has a huge market potential and there is a need to gather market knowledge quickly. It is difficult to build your knowledge internally, so there still is a big role for partnerships. In the next 5-10 years, most of the major players will stay where they are.'
Click on the 'Deep Read' button to read more about whether you should still partner in China.  For more insights on the topic, you can also read a related article – Strategies for Effective China Partnerships and M&A.
To learn more about IMA Asia's memberships, click here or contact us at service@imaasia.com.