Strategy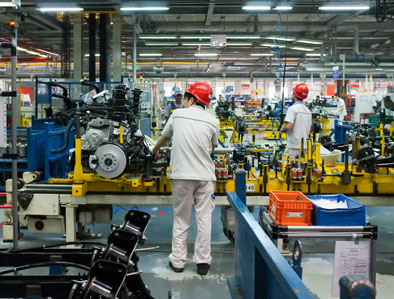 Surging Costs, Shortages, and Difficult Capex Decisions
A faster than expected economic recovery in the first half of 2021 in many Asian markets certainly is welcome, but the recovery also has created supply shortages in many industries. Shortages of commodities, logistics services, and even people are rapidly emerging across Asia. Companies experiencing these challenges already are taking action to address the impeding risk to their bottom lines. At a recent IMA CEO Forum meeting, members discussed these challenges and how they are addressing them.
Shortages up and down the value chain
Shortages that began with semiconductors and containers have become pervasive across the value chain – raw materials, components, manufacturing facilities, and even labour – in several industries.
'We see 10% cost increases for raw materials. And then there is the higher cost of freight. In my 20 years with the company, this is the first time we had to issue a force majeure.'
It's not just electronics that are experiencing shortages and delayed deliveries. Higher prices, delayed shipments, and logistics bottlenecks are also impacting consumer goods companies.
'The price of milk has been going up since November last year and has risen by between 10-13%. This is happening not just in China, but globally. Recently, the cost of packaging has been going up because China is running short of paper.'
Rising demand and supply constraints to blame
The rebound in demand last year caught many industries by surprise. Personal computers and electronics are just one example of rising product demand in 2020.
'In 2020, the market for PCs turned out to be 300 million units, compared with the 250 million that we expected. The forecast for this year is 375 million, or over a million units shipped every day!'
At the same time, pandemic-induced lockdowns and restrictions, the severe snowstorm in Texas, and the blockage of the Suez Canal exacerbated the situation and led to shortages and rising prices.
'Containers stuck in wrong places, the Suez Canal incident, natural disasters like the Texas snowstorm, and even a fire at the factory of an upstream supplier have caused the prices of components to rise sharply.'
Short-term responses to shortages
Companies are taking actions to mitigate the impact of supply constraints on their businesses. These include:
Purchase aggressively. Companies are replacing structured procurement processes with bold bets, procuring more quantities from more sources, and securing next year's supply and open negotiations for capacities beyond.
Diversify sources of supply. Companies are securing at least two suppliers for key raw materials. Plus, they are increasing efforts to source raw materials locally.
Adopt bold and creative solutions. Logistics planning has to be agile, flexible and creative. One firm is chartering boats from Asia to Europe and North America; chartering aeroplanes; using trucks between Bangkok and Shanghai; and trains from Chongqing to Europe.
Digital technology may shorten supply chains
Companies are reassessing entrenched business practices, such as just-in-time manufacturing, to reduce the risk of supply chain disruption. Advances in digital technology and product simplification offer the possibility of lower demand for components. One CEO at the IMA Asia forum meeting explained how his firm is working towards these goals.
'Over time, we want to produce more components locally using 3D printing. It is one of the technologies enabling the fourth industrial revolution, the others being AI, machine learning, and big data. Using these technologies, we are on a trajectory to simplify our portfolio by using fewer components. The pandemic has hastened this process.'
Click on 'Deep Read' at the top of the page to read more about 'Shortages Could Place Breaks on the Recovery'. To learn more about IMA Asia's memberships, click here or contact us at service@imaasia.com.