Forecasts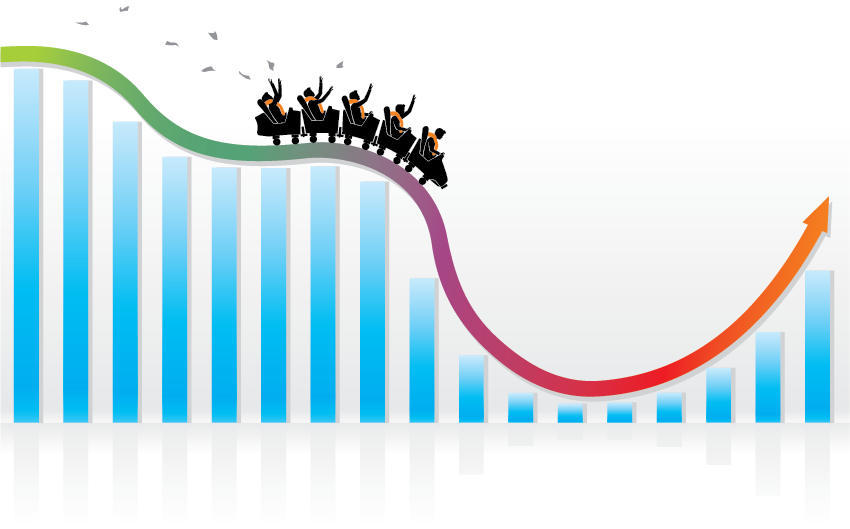 Global economic growth slowed sharply in the fourth quarter of 2018 and continued into January 2019. The question is whether this is a temporary lull that will clear by the second quarter or whether it marks a trend to weaker growth through 2019 and into 2020. Unfortunately, our assessment is the latter.
Richard Martin, Managing Director of IMA Asia during a recent appearance on CNBC explained why a recession is unlikely .
We expect a steady cooling both in the US and the EU through 2019, which will continue in 2020. The US is exiting its longest post-war expansion with signs that key sectors are heading for a cyclical downturn. In particular, the housing market has started to cool with new private housing starts down 10.9% in December 2018 compared with December 2017. Average house prices were down 11.9% in November from a year earlier. We've cut our Euro zone GDP forecast to 1.3% for 2019 and 2020 (prior 1.8% and 1.7%).
The Asia/Pacific region should do well in a slower global economy over the next two years thanks to two features: good domestic demand growth; and a capacity to curb both political and economic risks. Despite the colourful politics currently preoccupying Asia's hotspots, the risk of political posturing turning into violent confrontation is low.
Simmering, not boiling geopolitics
Asia's main geopolitical fault lines are well known: the Korean peninsula; the Line of Control for India and Pakistan, and the Taiwan Strait. President Trump's Korean peace effort was unlikely from the start, as its goal was controlling the US news cycle (On CNBC, Richard Martin discussed the possibility of North Korea modelling Vietnam's economic progress.)
A similar gridlock applies to the Line of Control (LOC) for India and Pakistan, although in this case there's no all-powerful neighbour to ensure stability (as China must do for North Korea). Belligerence will ramp up for a while, which is almost wholly aimed at domestic audiences, particularly for Prime Minister Modi facing an imminent election. But unlike North Korea, there are commercial opportunities being squandered.
A hot war is unlikely on the Taiwan Strait, although both sides are constantly upgrading their arsenals. Instead, the challenge in the next few years is China's growing pressure on Taiwan to move towards reunification, as President Xi Jinping has made progress on this issue a major policy commitment. If he fails to make ground, he may find his way to a third term as Communist Party head blocked in 2022.
A string of elections will bring little change
Asia faces a string of elections in 2019. In India, Prime Minister Modi should to win a second five-year term with a reduced majority in an April-May poll. In Indonesia, President Widodo should win a second five-year term in April, but he'll still lead a poorly organised cabinet, which frustrates business and limits growth.
Mid-term elections in the Philippines in May should bolster a popular President Duterte, who leaves economic policy to a well-run cabinet. Thailand's theatrical and marginally democratic race in March is risky, but it will likely leave a military-guided government in control. In Japan, Prime Minister Abe's government faces an upper house poll in summer that may become complicated. Australia's turnstile government will likely change in May, and a change in government is also likely in Taiwan next January.
China leads the growth slide downward
The main change to our outlook in 2019 has been to cut China's growth to 5.8% in 2019 and 5.4% in 2020. Headwinds are building in all parts of China's economy, and Beijing's limited stimulus efforts are unlikely to be as effective as in 2017 and 2018. Anything above 5% is still good growth for a US$14 trillion economy that accounts for 16% of global demand.
Export growth (US$ basis, excluding re-exports) for the 14 major APAC economies slowed to 4.2% year-on-year in the fourth quarter of 2018 from 9.9% for the first three quarters of 2018. While China's exports grew 9.1% year-on-year in January, that appears to have been driven by an early Chinese New Year holiday (Feb 4-10) and efforts to beat a US tariff hike in March.
Elsewhere, exports for the early reporters were weak for January, with Japan down 6.8%, South Korea down 5.9%, Singapore NODX down 12.4%, and Thailand down 5.7%. We expect a return to positive but weak export growth for all countries for the first quarter of 2019. However, regional export growth is expected to halve to 3-4% per annum in 2019 and the following four years after 8.5% growth in 2018 and a two-decade average to 2017 of 8% per annum.