Market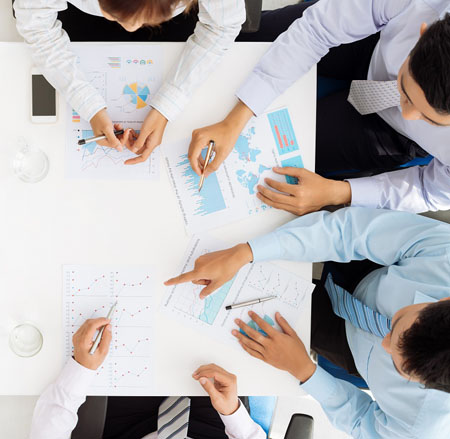 It is no secret that China has avoided a looming credit crisis for years. While the government is taking great strides to clean up the shadow banking and off-balance sheet lending – good moves for long-term financial health – in the short term, money is no longer as cheap and accessible as it once was. As the flow of cash ebbs away, the rocky shore of China's B2B lending practices has become more visible to foreign firms. The rocks to avoid are risky bank drafts and ever-longer payment delays. During a recent IMA China CFO Forum, CFOs discussed ways in which they are getting cash on to the balance sheets of their companies.
Use product competitiveness as a lever. A critical supplier that has a product or service that everyone wants, and nobody else has, usually receives prompt payment. In one case, a firm that had a superior product asked its retailers and distributors to pay cash. In return, they did not max out the price and only asked for a small margin. Plus, they did not expect distributors to be exclusive to their brand. The CFO for the company remarked, 'We gave up some of our pricing power in order to eliminate everything related to account receivable collection complexity. It was a strategic decision not to push for that last bit of margin.'
An emerging option: Asset-backed securitisation. One MNC is having success using asset-backed securities (ABS) that are available in southern China. The commercial paper is bundled together and launched on the Hong Kong Stock Exchange (HKEX). The cost can be around 10%, but can bring immediate cash on invoices that aren't due for many months. The CFO of the company explained, 'We tell the customer that we want ABS and they process everything; we do not even see the 12-month commercial paper. We get the cash almost immediately. Our corporate head loves it.'
Stepping up: Supply chain networks and trade financing. With few places for CFOs to turn for cash flow relief, MNCs are finding creative ways to engage suppliers and customers in mutually beneficial relationships before problems arise. One firm encourages suppliers to be part of a supply chain network offering financing and transparent, timely information as an incentive. The CFO described how it works, 'I tell them, "I will keep you updated on whether an invoice is approved or where it stands. You then can decide to discount it or cash it." A lot of suppliers are getting into this network.'
IMA Asia members and subscribers can read more in-depth highlights from this discussion by clicking on the 'Deep Read' button at the top of the page.
To learn more about IMA Asia's memberships, click here or contact us at service@imaasia.com.