Market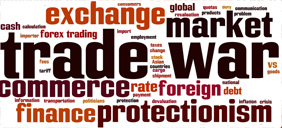 Foreign firms in China are navigating a new, uncertain landscape thanks to tariffs, increased red tape, and the possibility of consumers turning against the US. For global executives, responding to tariffs can be straightforward, even if the solutions are painful. It requires taking decisions about whether or not to pass costs to consumers or absorb them internally, and it can mean juggling inventory or rerouting supply chains.
We see components getting stuck in customs, building approvals delayed for weeks, and a noticeable uptick in inspections and fines. At a recent IMA China CEO Forum, IMA members shared stories of these headaches and more. For one US consumer brand, they see this as a direct result of trade tensions.
'A lot of surprise inspectors have shown up recently to check fire exits and ladders or verify that our medical records are up-to-date. After passing the inspection, they keep showing up; they become like friends. It is a distraction, but our government affairs team has been very helpful.'
But other executives are less certain that the trade war is to blame.
'We are trying to work around a four-week delay in obtaining a building approval. Is it related to the trade dispute? It is hard to know.'
Compliance is for everyone
Clouding the picture is that the Chinese government is pressuring local companies as well.  They must comply with a host of new regulations, especially environmental. It is not clear if MNCs are being targeted as a result of inflamed nationalist sentiments, or just being swept up in China's heightened compliance focus.
Either way, executives have to find ways to mitigate the impact of invigorated inspectors and officials.
IMA Asia members and subscribers can read how companies are reacting to the more rigorous regulatory environment by clicking on the 'Deep Read' button at the top of the page.
To learn more about IMA Asia's memberships, click here or contact us at service@imaasia.com.