Market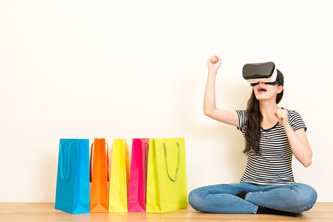 This article is based on the findings of IMA's China Demand Watch – Consumers.
Cracks are starting to appear in China's resilient consumer confidence and steady retail sales performance. Constraints to continued growth include:
structural impediments (a rapidly ageing population and declining workforce);
job uncertainty and slower real wage growth (as sustaining productivity growth at higher wages level becomes harder); and
High and rising household debt and the traditional inclination to save in times of uncertainty.
The government was counting on consumers playing their part in mitigating the effects of the trade war. But spending is likely to slow in coming quarters. Consumption accounted for 76% of GDP growth in 2018, up from less than 50% in 2011. However, that percentage fell back to 60% in the first half of 2019 despite earlier tax relief and other stimulus measures.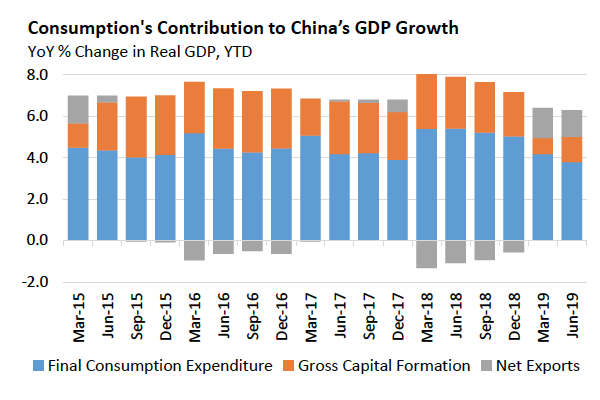 Beijing's efforts to boost consumer spending are being impeded by the rising level of household relative to disposable income. Due mainly to the property boom, Chinese consumers are spending more of their income covering debt payments than ever before. Chinese use more of their income for debt repayments than even their more affluent counterparts in the US, Germany, France or Japan.
Insights into consumer trends
Companies are experiencing varying consumer demand based on their product group. Interviews with IMA Asia Forum members in China revealed many insights. A few of these insights are quoted below.
Consumer sentiment is holding but slower growth is the new normal.
'The pace of growth is slowing down and will continue for the next six months. With the US -China trade war getting uglier, companies are adapting to a new normal.'
But some segment are affected more than others.
'The super-premium market is soft as troubled companies cut spending on high-premium gifts. At the other end of the scale, the laying off of workers has weakened the lower-middle class segment. The "premium" middle-class segment is still expanding – their employees work for larger, more stable companies.'
Consumers are accepting more local brands.
'Domestic brands are on the rise. Products from baby care to cosmetics are getting better. E-commerce is changing retail structures and lowering barriers to entry. Small players easily enter using Taobao and social media (e.g. RED, Tie Tok) and live streaming make possible low cost, high penetration marketing. International brands need to adapt.'
Key developments
Policy stimulus
The National Development and Reform Commission (NDRC) is planning to boost disposable income in 2019 and 2020 to spur consumption as the economy slows. The yet to be released plan will include reform of the Hukou system and expanding channels for making non-salary income.
Low inflation provides leeway for stimulus. China's consumer prices inched up in July/August, fuelled by higher fruit and pork prices. The country's consumer price index (CPI) rose 2.8% YoY in August the same as in July. Mild inflationary pressures will give the government more leeway to stimulate the economy."
Retail sales
Retail sales growth weakens again. Consumer purchases rose 7.5% in August on an annual basis from a year earlier, compared with 7.6% in July. Sales, excluding automobiles, rose a healthier 9.3% year-on-year. Auto sales had surged 17.2% in June on an annual basis. Carmakers and dealers heavily discounted their cars ahead of an end-June new emissions standards deadline. Online sales of physical good surged 20.8% year-on-year in August, now accounting for 19.4% of total sales.
Brand nationalism
China's online army shows foreign brands who's in charge. So far, big US brands have yet to see consumer outrage show up in boycotts and sharply lower sales, as happened to South Korean companies including Hyundai Motor and Lotte in China after bilateral tensions in 2017.
Anti-American Sentiment and Luxury Brands? A survey of 1,000 Chinese consumers found that 56% of Chinese consumers have avoided purchasing an American product in patriotic support for China.
Crowds force Costco to shut store early in China debut. US hypermarket chain Costco Wholesale Corp was forced to shut its first store in China early on its opening day, after huge crowds caused traffic jams in the Shanghai neighbourhood.
Premiumisation
Danone Q2 Sales get a boost from Chinese baby food rebound. Danone is rolling out ultra-premium products and expanding in 2nd and 3rd tier cities, which should support growth as competition in big cities intensifies and the benefits of a baby boom subside.
Consumer investment
PepsiCo makes strategic China investment in natural food company. PepsiCo announced that it will invest US$131 million to acquire 26% of Natural Food International Holding Ltd, China's second-largest natural health food company with a focus on grain-based powder.
Aldi to open more stores in China. Unconfirmed German media reports said Aldi plans 10 more openings in China this year, with a medium-term target of 50 to 100 locations.
E-commerce platforms have found new sales growth points in China. About 70% of China's population lives in tier-3 or smaller cities, where they are looking for lifestyle upgrades, but have limited access to physical shopping facilities.
Ikea invests $1.4bn to expand in China in order to counter a sharp slowdown in sales. Ikea plans to open new stores in smaller cities such as Changsha, Guiyang, etc. to "accelerate expansion offline and online". It will open its first small-format store in Shanghai next year, aimed at "customers who have less time."
IMA Asia members can download a full copy of the latest China Demand Watch report by logging in to the Members Area and selecting China Demand Watch. All of the Demand Watch reports are available to IMA members only.
To learn more about IMA Asia's memberships, click here or contact us at service@imaasia.com.