Forecasts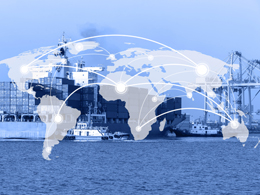 The US-China trade war is likely to last longer than originally expected and have a lasting impact on supply chains.  Richard Martin, Managing Director of IMA Asia during a recent appearance on CNBC explained why a trade deal is unlikely soon.
Everyone has talked about export manufacturing leaving China because of the trade war. The numbers are now coming in, and they are startling in the speed and scale of the realignment. Year-to-date exports to the US from Taiwan rose 20%, from Thailand rose 26%, and from Vietnam rose 29%.
For all three, the rise in exports to the US cushioned the downturn in overall trade and so will help GDP growth this year. It also suggests these countries will be the main recipients of production moving out of China to secure a more reliable supply base for the US market.
The realignment has been a long time coming
The light manufacturing exit from China has been underway for several years as China's wages rise; the trade war has simply kicked it into top gear. Moreover, manufacturers know this is a permanent shift. Global supply chains are built on reliability, and Trump has blown the China-US supply chain apart, possibly on purpose. No trade deal will reverse that damage. This opens the way for factory re-shoring to Taiwan and an industrial revival in SE Asia. The factors that will determine who wins are labour costs and availability, reliability, ease of doing business, and now the scope to avoid US tariffs and sanctions.
Unfortunately, there's no plain sailing ahead. The impact of weaker global growth and the US-China trade war on growth in Asia/Pacific has been mild so far. But, the downturn in the global economy looks like it's accelerating. Despite the gloomy global outlook, Asia should be able to cushion the downturn thanks to political stability and good local demand. We continue to expect 4.5% growth for Asia/Pacific as a whole in 2019.
Weaker domestic demand hobble China's growth
China is grappling with its own slowdown, exacerbated by the rising trade war with the US. China's manufacturing sector is weakening, with the sector contracting for four of the six months to May. Weaker exports and weaker local sales, notably of cars, are both at work.
By contrast, services and construction are still doing well. Employment is a worry, which is sharply down in manufacturing and steadily contracting for services. Given the escalating trade war, China's GDP is forecast to drop slightly to 5.9% for 2019 and 2020.
Exports to the EU offset drop in US sales
Despite the steep fall in US bound exports by April, China's total exports were flat year-to-date thanks to growth in exports to the EU and ASEAN. Yet, exporters are clearly hurting with reports of layoffs that aren't captured in the employment data. A double digit fall in vehicle sales by volume will also hurt many industries.
April retail sales growth slowed to its lowest pace in 19 years. While car sales are falling, mortgage lending grew significantly in the first quarter. Overall, consumer demand should grow 7% in 2019, which is the same rate estimated for 2018 and reported for 2017. Construction will likely lift to 6% this year and 4.5% in 2020 from 4.5% in 2018 with stimulus support.
Our iconic Asia Brief provides a monthly snapshot of the latest, key economic and political developments in 14 Asia Pacific markets. IMA members can download a full copy of the latest Asia Brief by logging in to the Members Area and selecting 'Asia Brief'.  The monthly Asia Brief is available to IMA members only.  Non-member can read a sample issue by clicking here.