Forecasts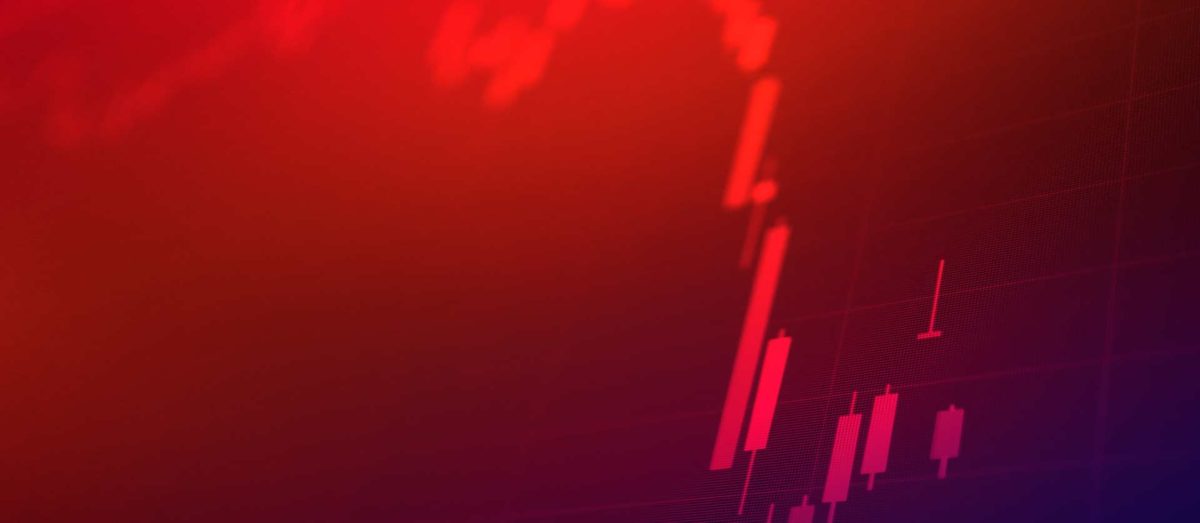 As the pandemic phase of this global recession ends, we are moving into a transition phase that will likely run 18-24 months. The new normal will start to emerge from 2022. We may see another virus wave in the transition phase. Lockdowns may come and go at the city, state, and national level. Giant industries will enter a painful consolidation phase. The world will be put on a crash diet that will leave a much leaner but not necessarily stronger economy.
IMA Asia sends its members 'Asia Tracker' and 'China Tracker' weekly updates to keep them abreast of the fast-moving changes in the region. This posting is a synopsis of the latest update. For more information on IMA Asia forum membership click here.
A central aspect of this transition will be deflation, which hurts industry (prices fall), consumers (incomes fall), and governments (revenues drop). As we look at the opening phase of the deflation cycle, there are some winners and losers as inflation ebbs.
Japan knows more about deflation than the rest of us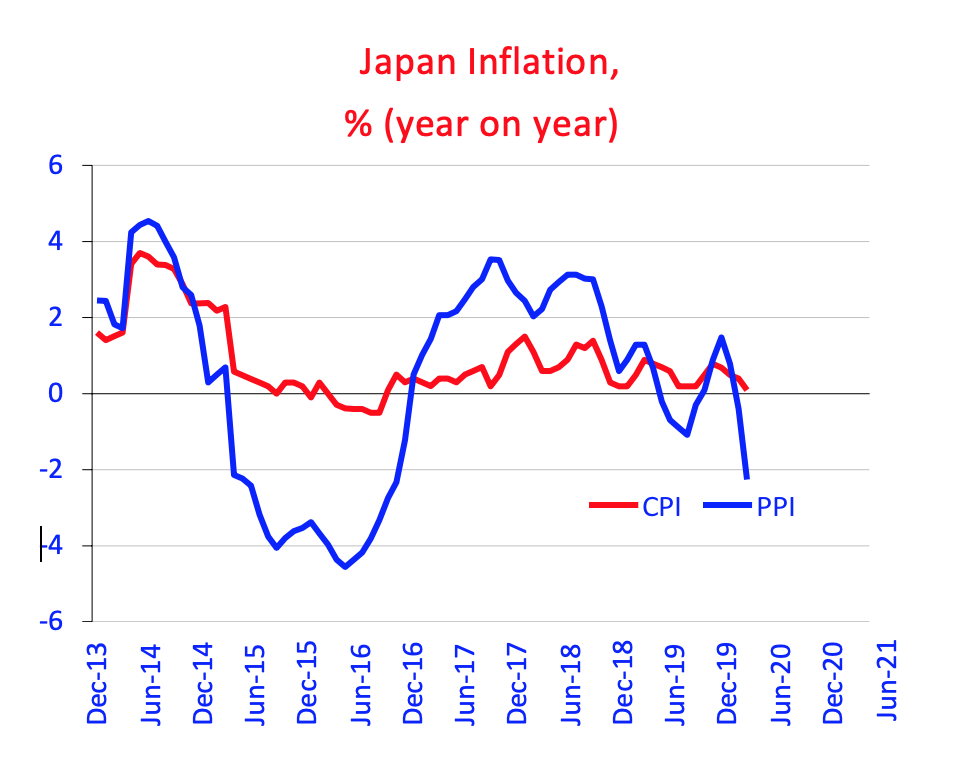 Japan has struggled with deflation for decades. Its core consumer price index (excluding the volatile food and fuel components) has fallen for 13 of the last 20 years. That has shaped the behaviour of consumers, corporates, the government, and the Bank of Japan (which aims for an annual 2% inflation rate).
The chart on the right shows that the producer price index (PPI) is about to lead the consumer price index (CPI) into another bout of deflation that might last two or more years. Study Japan to understand what deflation does to markets.
Forget China's pork prices; the problem is at the factory gate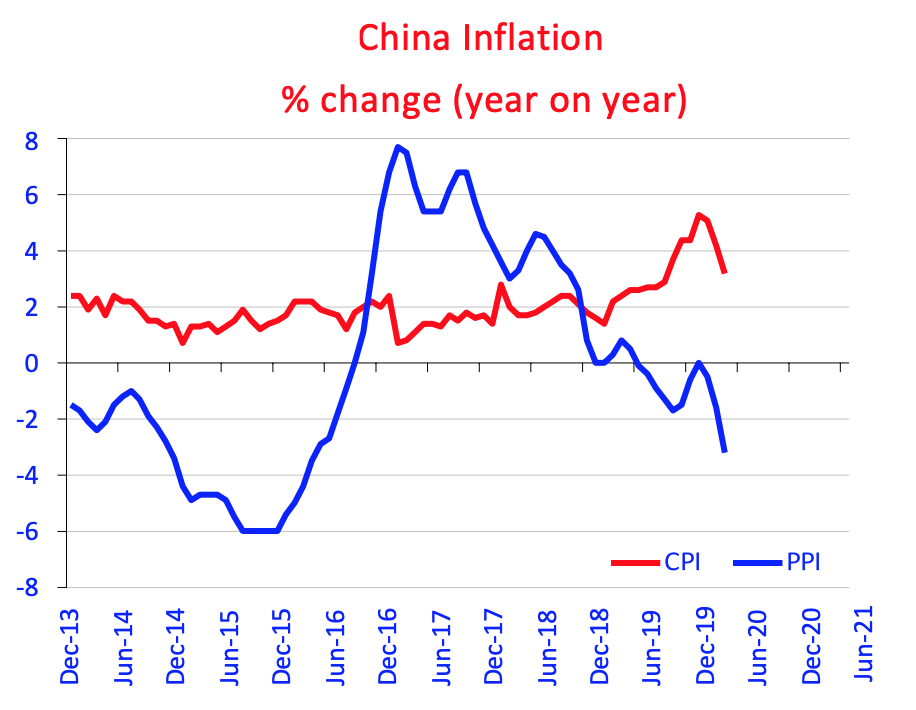 China's consumer inflation climbed into the 5-6% range at the start of the year as pork prices surged by over 120% due to African Swine Fever. This happens regularly in China despite changes in farming and better vaccines. There are reports of a surge in pork imports in May so the pork price should drop, and CPI inflation should slip below 1%.
Whether it turns into deflation will depend on what happens to the producer price index. China is the world's largest factory and biggest exporter of manufactured goods. Those exports face a crash in demand, and if they are dumped in the China market, then deflation will emerge in the second half of 2020.
Indonesia welcomes lower inflation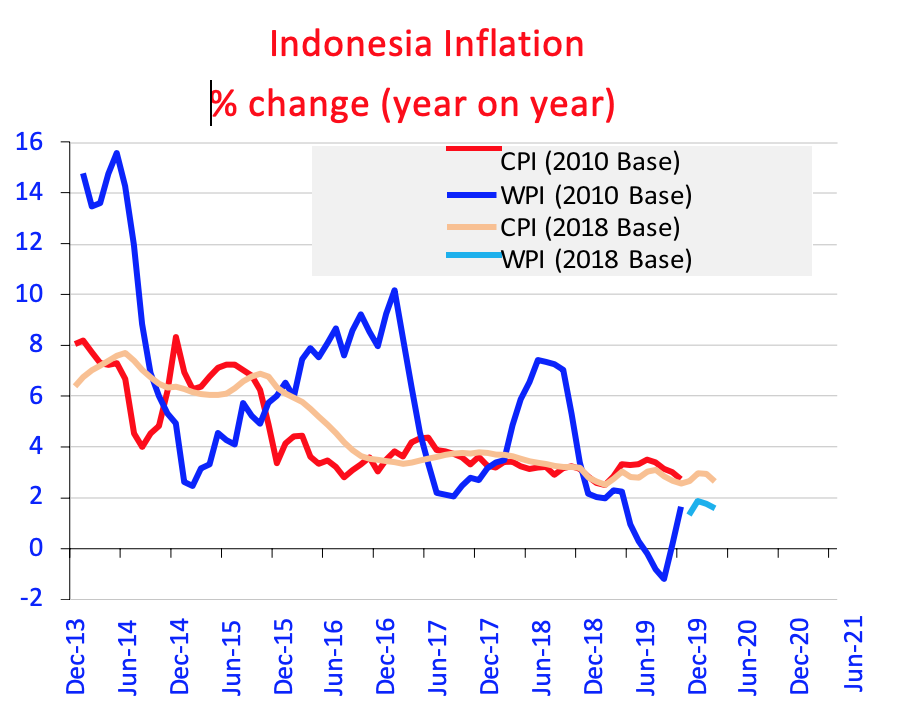 Some of Asia's emerging markets are less worried by deflation than inflation. A fall in inflation is welcome for Indonesia as it has allowed the central bank to lower its policy rate without putting the rupiah at risk of a quick devaluation.
Indonesia has kept inflation trending down during COVID-19 and the Muslim holiday month by lifting some restrictions on food imports. Lower inflation and lower interest rates will help Indonesia's economy recover.