Leadership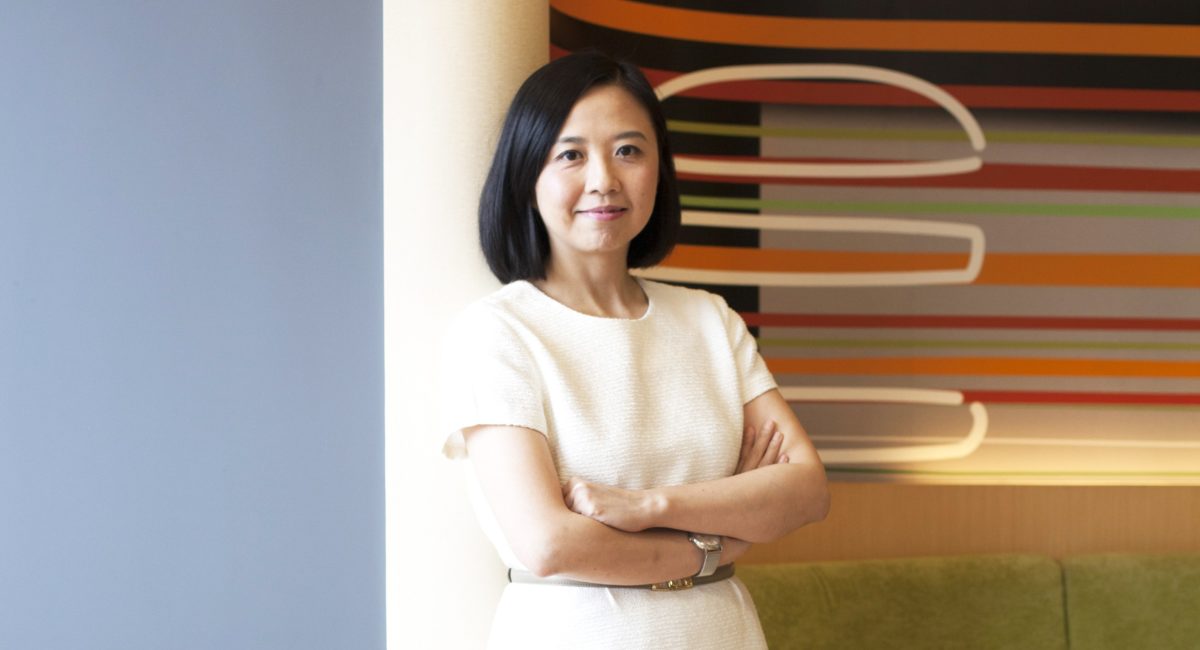 In the latest edition of CEO Dialogues, we sat down with China CEO Forum member Phyllis Cheung, Chief Executive Officer of McDonald's China, to talk about the disruptive forces that are shaping strategy.
Below is an excerpt of this interview.
After 26 years on the mainland, McDonald's is turning to local investors to stay ahead of a swirling vortex of fast-moving trends in the China market. 'We will use strategic alliances and partnerships to unlock and accelerate growth,' said Phyllis Cheung, Chief Executive Officer of McDonald's China. 'There are so many opportunities and we want to be more China-centric to capture them. The market is going through a transformational change, and so we need to transform ourselves.'
Cheung is steering McDonald's growth whereby soon, with the support of new owners that will operate as a master franchisee, they will open around 250 new restaurants every year. The fast food chain will move into China's smaller cities, reconfigure their supply chain, deepen their vast real estate holdings, and ramp up their training efforts to train 18,000 new employees every year. The complexity of the task is staggering, flowing from what Cheung calls 'our strategy to always be bigger, better and stronger.'
Over the past decade of unbridled growth, McDonald's has proven its ability to be locally relevant in many ways by: creating award-winning marketing campaigns, establishing a 24-hour delivery service, devising a breakfast menu that combines McMuffins with congee and soy milk, as well as developing chicken sandwich options that please Chinese diners' tastes.
Nonetheless, today's China is changing so fast, she says, and 'if you are globally- focused, or U.S.-focused, or even South China-focused, some of the decisions that need to be made will be too slow.'
Cheung has identified four disruptive market forces that McDonald's is honing in on, areas where the ability to make nimble decisions will be crucial.
The first disrupter is the rise of digitization and online-to-offline activations. These are being driven by a dizzying array of new entrants that make it impossible for brands to go it alone. E-payment is just one example. Today, 20% of the cashless payments McDonald's receives are made on a mobile phone, with payments coming from Alipay, QQPay, WeChat Pay, and Apple Pay. 'We work with everyone that is adding value,' she exclaims. 'You cannot survive on your transaction data alone.' With over one billion customers annually in China, McDonald's has a potentially rich source for data-driven insights. 'In the end, companies need to own their data,' she adds.
Smartphones, in particular, are changing the 'consumer journey', i.e., the various touch points where consumers engage with a brand. When a diner pays for their meal with WeChat Wallet, they will receive updates from McDonald's official WeChat account, which is a gateway to McDonald's own mobile delivery application.
And mobile apps are proliferating. Wildly popular coupon apps aggregate deals from multiple restaurants but these are often local affairs. It requires local expertise to keep up with the latest city- wide, provincial or regional apps.
CEO Forum members can read the full interview and magazine via login
Lean more about IMA Asia's memberships here or contact us.