Forecasts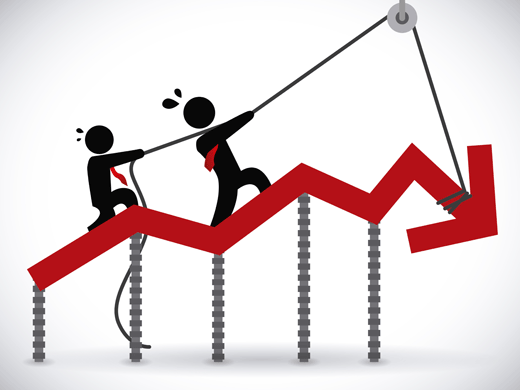 While everyone is estimating the impact of an escalating US-China trade war, the underlying challenge of a global downturn is not getting enough attention. There are lots of risks around besides the trade war. The key event as we look at the economic forecast for 2019 is the transition from a synchronised global upturn earlier this year to unbalanced global growth, with a strong US economy and fading growth elsewhere. Overall, we are entering a period of slower global economic growth.
Next year we will see weaker global economic growth of 3.5%, and that means significantly slower growth in global trade. In line with a global slowdown, we estimated that Asia-Pacific export growth will halve in 2019 from 2018. We also expect more market volatility due to the continued withdrawal of quantitative easing (QE) and the probability of a strong US dollar. The US greenback already has hit a 22-month high on its broad trade weighted index.
The trade war: a deal rather than escalation
Of the risks that could trigger a major change in the outlook, the biggest is the prospect of an escalation in the US-China trade war. An escalation to 25% tariffs on half of China's exports to the US from January 1 would be destabilising for both economies. The impact of a rumoured US threat of hitting 100% of China's US exports would be devastating. For that reason, we expect China to acquiesce in a deal that includes better protection of IP. If not, then inflation will surge in the US, industrial prices will plunge in China, and China-dumping into alternative markets will surge, with most other countries requiring emergency tariff barriers.
Regardless of the outcome, the trade war has pushed the US and China onto competitive growth paths. The long-term outlook is for a decisive turn into a world of growing economic nationalism. US and Chinese firms, in particular, will require uncomfortable adjustments in their strategies.
Growth in consumer spending to decline
While trade growth already has dropped in the third quarter of 2018, Asia's consumer markets remained quite buoyant on better employment prospects. However, consumer growth is likely to ease over the next year, as the job market weakens, and stock and property markets come under pressure from rising interest rates.
The end of quantitative easing and a surging US dollar are also problematic for Asia's economies. Both developments challenge emerging markets and have put countries like India and Indonesia under pressure. For India, there is the added risk of a brewing financial crisis.  This has pulled down our growth forecast for 2019.
Governments will turn up the stimulus in 2019
On the bright side, Asia has the capacity to lift stimulus in 2019 to support growth. For quite a few countries that means sticking with ultra-low interest rates. China is the epicentre for next year's stimulus drive. It has eased its monetary policy and taken steps to support the property and construction markets. Hong Kong has just announced a major new reclamation and building program. Singapore has seen a surge in public sector construction contracts. Vietnam, Thailand and the Philippines are all expected to push hard on infrastructure.
IMA members can download a copy of the Asia Brief for October by logging in to the Members Area and selecting 'Asia Brief'. The monthly Asia Brief is available to IMA members only.
Non-member can read a sample issue by clicking here
Please go Forecasting Reports or contact us about subscribing to the monthly IMA Asia Pacific Executive Brief.