Q4 Asia Forecast Update & Japan Focus Update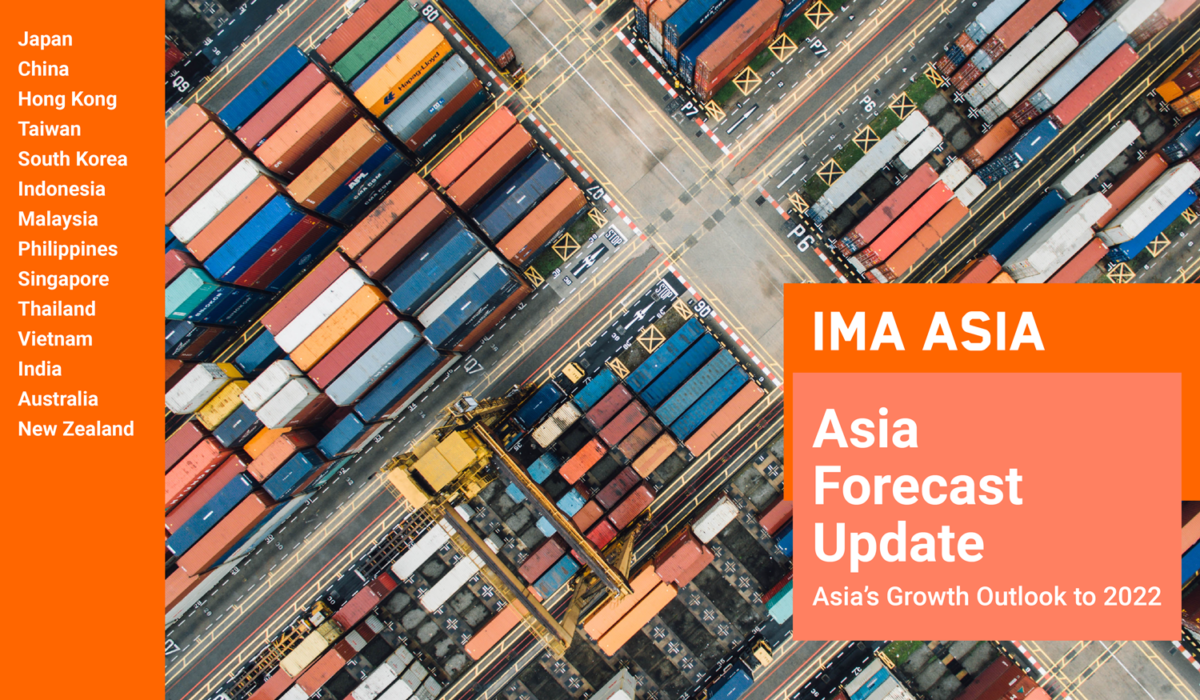 Date 16 November
Location Hong Kong
Time 12.00 - 14.00
Venue The Excelsior
Address 281 Gloucester Road, Causeway Bay
Add to calendar
After five years of trimming our Asia Pacific forecasts, a consistent pattern of upgrades has emerged and looks set to continue in 2018.  One key factor has been China's remarkably effective stimulus, which lifted growth across its economy while simultaneously consolidating excess industrial capacity.  Another is Asia's export recovery, which has been stronger and run longer than widely expected.  IMA Asia's Richard Martin will explore these drivers and more, and present the regional growth outlook through to 2022.
As a special focus, we'll delve further into the Japan market, which has become increasingly attractive for MNCs – with higher than expected growth, strong exports, rising consumer spending, low inflation, and the stimulus of the 2020 Olympics.
To help us better understand some of the key economic and political developments – and what they mean for MNCs doing business in Japan – we'll be joined by Takuji Okubo, the Managing Director and Chief Economist of Japan Macroeconomic Advisers in Tokyo, and Dan Slater, Director and Founder of the Delphi Network, a peer group forum in Tokyo.
The Asia Forecast Update reviews the growth outlook for Asia's 14 major markets, with a market-by-market review of the latest economic and political developments likely to impact firms in the region. Held in Shanghai, Hong Kong, and Singapore, some 200 executives participate each quarter.
Reserved for IMA Asia members.