Members' Dinner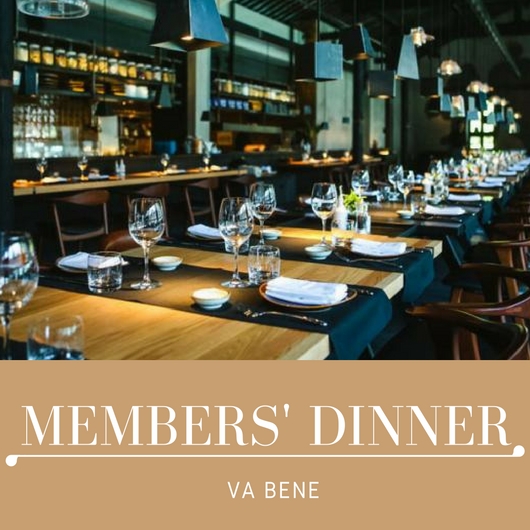 Date 20 April
Location Shanghai
Time 19.00 - 22.30
Venue VA BENE
Address Xintiandi, 2/F, North Block, Lane 181 Taicang Lu, near Madang Lu
Add to calendar
We've landed on the wonderful VA BENE as the venue for first social gathering of our Shanghai-based members and their spouses/partners.
VA BENE is a modern upscale Italian restaurant in the middle of Xintiandi, mixing traditional with more molecular-style concoctions. IMA's Shanghai dinner parties are a fixture on the social calendars of our members and their spouses.
Our dinner speaker is Hugh Peyman, who has just launched his latest book, China's Change. Hugh is an old friend of IMA, and spoke at our meetings through the 1990s when he was with Merrill Lynch (and launched the world's first emerging market fund). He's been based in Shanghai for the last 10+ years.
Members can login or email service@imaasia.com to register.