ASIA CEO FORUM SINGAPORE OVERNIGHT MAY 16-17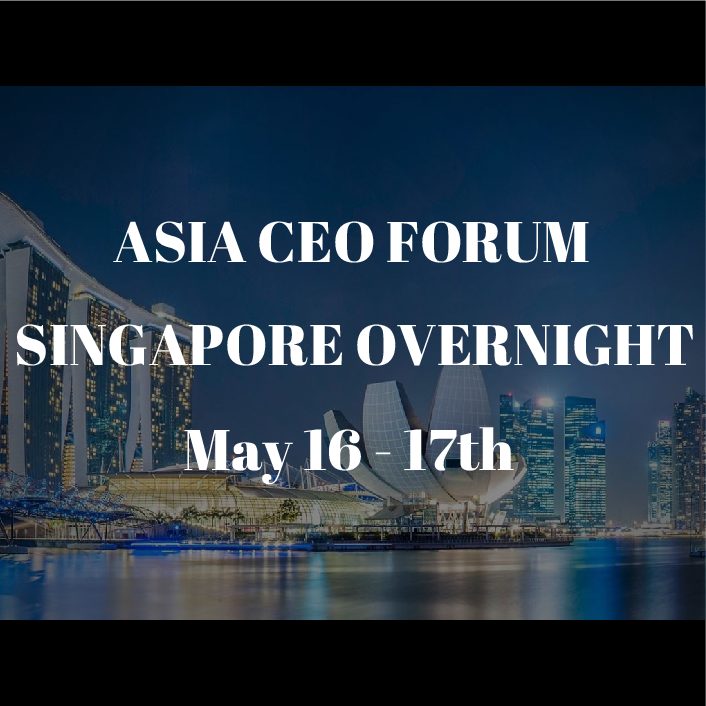 Date 16 May
Location Singapore
Time 4.30pm - 9.30pm
Venue Four Seasons Hotel
Address 190 Orchard Boulevard, Singapore 248646
Add to calendar
One of the highlights of our schedule, the semi-annual Overnight, is just weeks away.  We absorb the cost for all members, but seats are strictly limited, so please RSVP at your earliest convenience to ensure a spot.
Our goal is to share insights into the top 4 strategy challenges facing Asia CEOs in 2018.  It's also an opportunity for the 200+ members based outside Singapore to connect with the local membership base as part of a business trip.
Topics 1 and 2 are covered on Day 1 (4.30pm to 9.30pm) with aperitif and dinner included.  Topics 3 and 4 are tackled on Day 2 (8.00am-11.00am) over breakfast.
Our topics this year are:
Rethinking What Customers Want in Asia
India Strategy Debate (with Adit Jain, Chairman, IMA India)
The Role of Digital Transformation in Asian Strategy
Restructuring Asia Pacific Operations
Members can login or email service@imaasia.com to register.