Market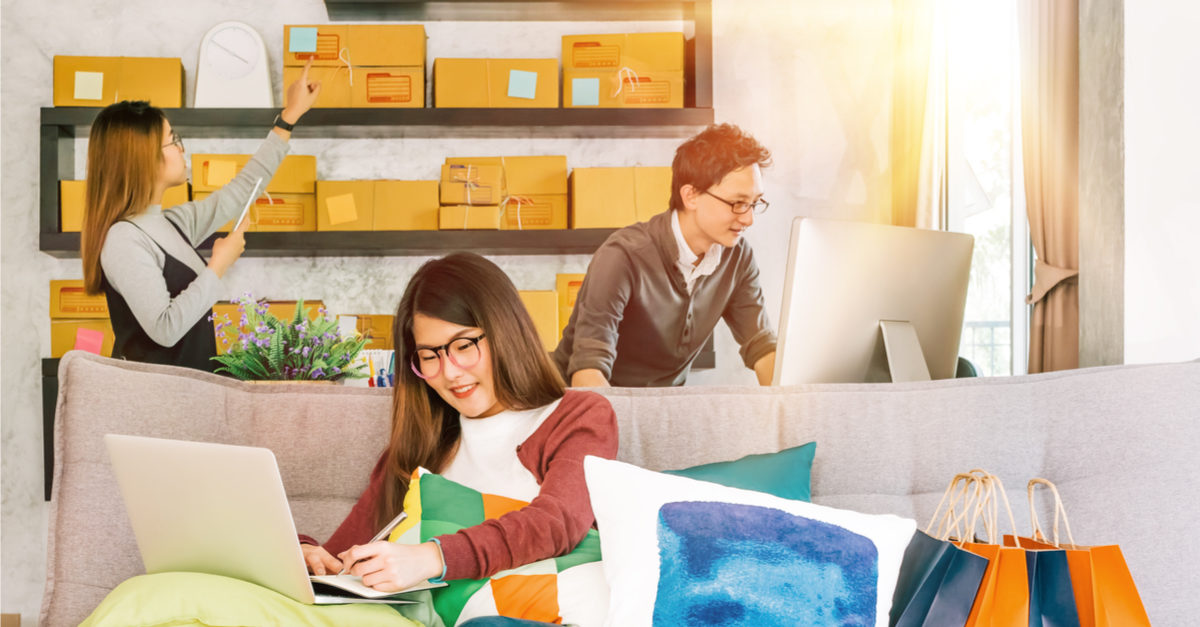 E-commerce in Southeast Asia is poised for a boom in sales over the next five years but companies capitalising on the growth face significant challenges. A recent report by Google and Temasek forecasts that e-commerce in Southeast Asia will grow US$72 billion in sales in 2018 to US$240 billion by 2025.
Consumer goods manufacturers are leveraging their experience in China to develop a plan to capitalise on this expected growth. Nevertheless, Southeast Asia remains far behind others in depth of e-commerce penetration. China, the global leader in e-commerce online sales, captures 24% of total retail sales. In the US, it is 11%. Singapore, with the highest e-commerce penetration in ASEAN, has about 6% of its retail sales online. In the rest of Southeast Asia, e-commerce sales account for roughly 1% of retail sales.
What is driving the explosion in e-commerce growth?
During recent IMA Asia Management and CEO Forums, participants identified several factors that are stimulating this growth in Southeast Asia.
Growth of the consumer class. The 'consuming class' in ASEAN will double by 2030. These new consumers will be looking for wide product choices, low costs and fast delivery.
Growth of the 'middleweight' cities. To date, e-commerce has largely bypassed Southeast Asia mid-tier cities (cities with between one and five million in population, e.g., Davao in the Philippines, Surabaya in Indonesia, and Penang in Malaysia.). These cities offer huge e-commerce potential, as they are forecast to experience the fastest growth in the region.
Digital finance inclusion. The ease of e-commerce sales will increase as many ASEAN countries are working to bring a larger proportion of the population into the formal banking system.
Improvement in logistics networks. Rising e-commerce volumes are helping to drive down the cost of the 'last mile' of delivery. Sourcing products from dispersed distribution hubs and neighbourhood retailers also promises to reduce delivery costs.
Social media penetration. The average person in Southeast Asia spends 3.5 hours a day on social media. This compares to one hour in the US and three hours in China. Social media as a 'shadow marketplace' is becoming an increasingly important source of e-commerce transactions.
Overcoming constraints to e-commerce growth

While the growth of e-commerce is there, companies trying to capitalise on this growth face some daunting challenges.
Accessing consumers
The archipelagos of Indonesia and Philippines make logistics complex. Plus, many of the mid-tier cities are far from the principal capital cities. But logistics providers are optimistic they can overcome this obstacle. A logistic executive explained, 'In Southeast Asia there are 20,000 islands in an area that is bigger than Europe. You need to use multi-modes of transport and delivery costs are high. But once the demand is established, you can set up distribution centres closer to the demand. Over time, the cost of delivery will go down.'
Managing digital cash transition
In Southeast Asia, only 16% of people use debit cards and only 9% have a credit card. More than 70% of e-commerce transactions in the region are paid cash on delivery. However, several governments have started to address this issue through regulatory reform and incentives. Plus, China's AliPay, Japan's LinePay, as well as Go-Jek's Go-Pay and Grab's GrabPay are stepping in to fill the breach.
Traffic congestion
Traffic congestion remains a huge problem in most of Southeast Asia's major cities. It raises the demand for delivery of online purchases, but also increases delivery times and raises the risk that governments will place restrictions and increase the fees for road usage. Nevertheless, there is an expectation that delivery times will continuously decline. E-commerce companies are expected to invest millions to shorten delivery times. Increased volumes also will drive down costs and new regulations eventually will improve traffic conditions.
E-commerce in Southeast Asia is behind China and the developed markets of the West, but it is poised to take off in the next five years. The contest for a place in the market will be fierce and the contestants many. While the trends are clear, individual winners and losers are still to be determined. Much will depend on each player's market savvy, speed and creativity in an uncertain and volatile environment.
Click on the 'Deep Read' button to read more about how companies are preparing for e-commerce growth in Southeast Asia.
To learn more about IMA Asia's memberships, click here or contact us at service@imaasia.com.