Leadership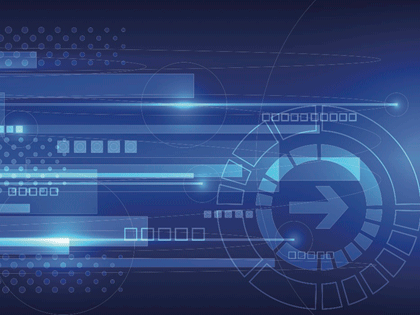 Asia is emerging as a global powerhouse for innovation and becoming an increasingly important source of innovation. China has led this change and many MNCs have innovation centres in China to develop products, services, and even business models for their operations. Across Asia companies are taking steps to ensure innovation drives their growth. But, the push for innovation-fuelled growth raises many challenges.
The issues that came to the fore during an IMA Asia meeting of Asia CEOs included:
how to recruit and motivate creative talent to fuel innovation;
how to develop a culture of innovation that can lead to tangible business outcomes; and
how to ensure your innovations meet customers' aspirations.
Talent energises innovation
Creating a foundation of innovation starts with hiring the best talent. One CEO explained,
'Of course, people need to be well-qualified academically and have the necessary technical skills. But, those are only hygiene factors. The real test is whether they can motivate others, think outside the box, think collectively, and retain the intrinsic motivation to do the work that the company is engaged with.'
Culture sustains innovation
Creating an environment that encourages interaction among creative individuals is critical to innovation. Yet, it is difficult leading an organisation populated with talented, driven, purposeful individuals. The job is much easier if a company has a culture which easily generates innovation. An Asia CEO had an apt analogy,
'It's rather like the purr of a motorcycle engine. If you take the engine apart, you cannot find where the hum came from. Innovation is a little bit like that. When you create the right culture, innovation is a by-product. It is not a marzipan layer that you place on an otherwise unappetizing cake. It has to be right through the DNA of the business.'
Customer-centric business models give direction to innovation
Innovation in successful, well-established global firms often is engineering- and product-based and involves incremental changes. However, how a customer uses a product is more important than the product itself. Companies are shifting away from an emphasis on product-based improvements devised by an R&D departments. The spotlight now is on expert value-based customer solutions involving the entire organisation and including external partners.
Focused initiatives speed up innovation
One company is working to speed up their innovation efforts through three initiatives.
First, they started an innovation centre which collaborates with customers and business partners. The focus is on developing new business uses for their products and services.
Secondly, they have created a digitalisation hub with partners outside their normal IT infrastructure. They have used external players in order to speed up development.
Thirdly, they partnered with a government-linked firm to form a separate unit outside their own premise. This JV has the mandate to identify start-ups and potential partners across Asia who are developing solutions that fit into their business arena.
Click on 'Deep Read' at the top of the page to learn more about the how companies are driving growth in Asia with innovation.
To learn more about IMA Asia's memberships, click here or contact us at service@imaasia.com.