Market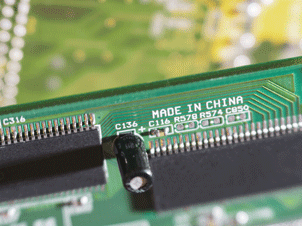 The potential of digital technology to transform businesses is finally becoming a reality for B2B firms in China. Industrial players are increasingly entering the fray. They are testing new digital ways to interact with customers, distributors and supply chain partners.
Venture capital-backed, digital-savvy start-ups and cash-laden e-commerce giants are on the hunt for new pockets of growth. They are turning to industrial sectors to find it. Their investors don't mind if they don't turn a profit right away, as long as they upend the rules of the game eventually.
Industrial MNCs and their distributors see the threat, but have been slow to take on the risk inherent in digital projects. Should quarterly revenues drop, their shareholders will have something to say about it. Industrial sales in China still rely on face-to-face relationships and trust remains a major factor in building strong business ties.
Using data analytics to get close to the customer
Many foreign manufacturers in China rely upon third-party intermediaries to sell their goods. However, using intermediaries can be a double-edged sword. While they add value in the go-to-market process, intermediaries also act as a wall between the manufacturer and customer. Local competitors with better market understanding can edge out manufacturer that have no access to customer insights.
Leveraging digital technology to sell a service and get closer to the customer is a way a manufacturer can address this challenge. Manufacturers can place sensors on their equipment in order to capture end-users' usage data. Based on that data, manufacturers know when, where and how customers are using the machinery, and they can schedule maintenance accordingly.
Facing resistance to change
Integrators and distributors who are sensitive about getting cut out of future business, often resist this approach. They even may go so far as to punish foreign suppliers when they go direct. Nonetheless, many intermediaries are unwilling or unable to invest in technology upgrades. The intermediaries' relationships and local market knowledge still have great value, even though they are resistant to change.
As one IMA Asia member remarked, 'It will take years for distributors in our industry to develop the capability to change their role from just moving boxes to service support. They may be able, but not want to move to services. It would require higher levels of investment, attention, management, and data rules. Simple distribution is much easier.'
Work with the ones that are open to change
Some companies work with a few key distributors (not hundreds) to bring them along on the digital journey. They jointly explore new concepts that don't necessitate near-term or sudden shifts in relations with distributors. For example, they pilot digital technology in a sales territory that won't threaten existing relationships.
Click on the 'Deep Read' button to read more examples of how B2B businesses deal with the challenges of digital transformation in China.
To learn more about IMA Asia's memberships, click here or contact us at service@imaasia.com.