Market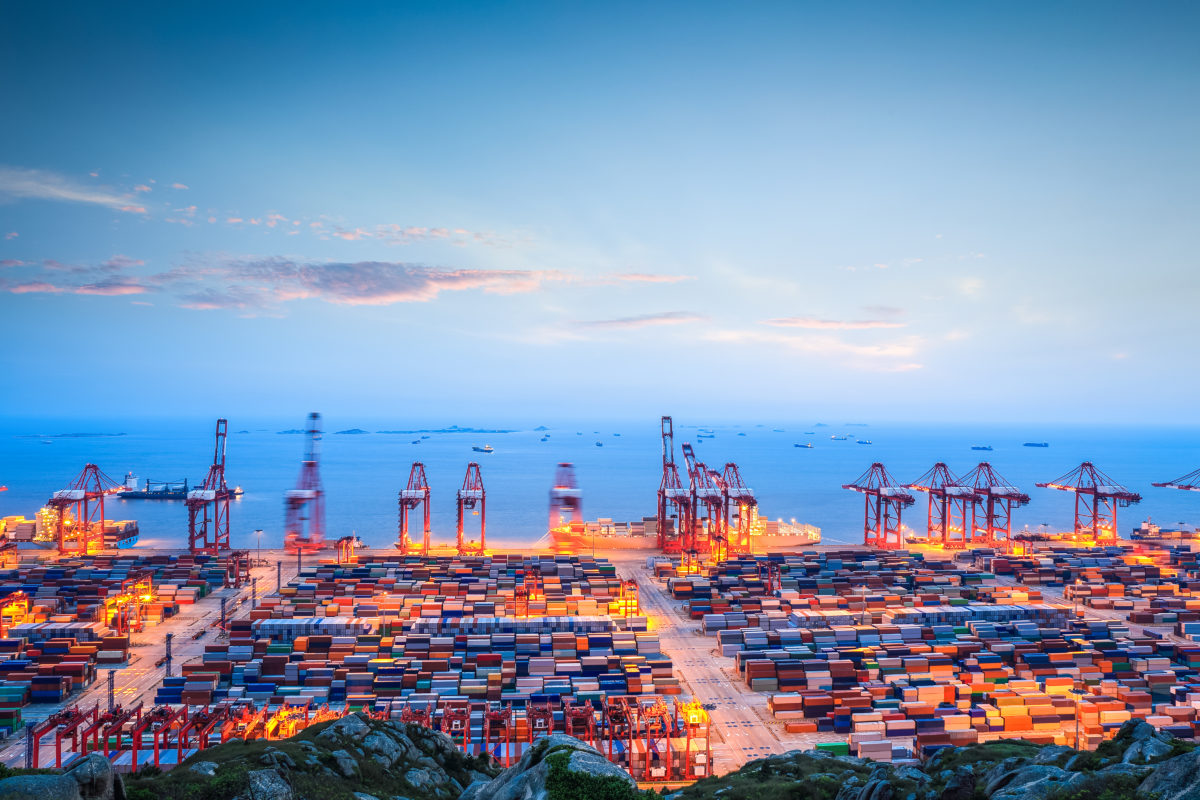 While China's lockdowns will further mire supply chains in confusion and complexity in 2022, the long-term prospects for the logistics sector are more optimistic. Companies have shown a newly found interest in shoring up their resilience. They are creating regional supply chains, sourcing inputs close to production, and moving factories closer to consumers. But first, we need to get through the next 12 to 24 months. At a recent IMA China General Managers Network Forum meeting, members discussed the short-term and long-term prospects for the logistics sector.
Are high prices the new normal?
The immediate question many China heads are asking is when will sky-high transportation prices come back to earth? CICC, China's leading investment banking firm, predicts pricing for shipping and air are unlikely to return soon to 'business as usual.' This can seem counterintuitive when shipping companies were extraordinarily profitable in 2021.
The sudden windfall in 2021 came after years of price slashing and thin margins for shippers. Major shipping firms lack enthusiasm for increasing capacity by acquiring ships and containers. In addition, shippers are uncertain about how best to manage their carbon footprint. Consequently, shipping supply constraints will continue.
'Carriers have been reluctant to order more vessels due to uncertainty over future carbon emission regulations. As a result, a lack of supply has pushed freight rates higher, and supply constraints will likely continue.'
A top Chinese shipping analyst predicts that prices are unlikely to shift until later in the year because companies have secured orders well into the future.
'About half the ocean freight is locked into one-year contracts. Prices may start to normalise in the second half of this year. The US$20,000 per container price will likely decrease to US$4,000 to US$5,000. However, I predict it will take a while before we get to US$2,000 again.'
A logistical upgrade is on its way
While the short-term picture is costly, the ten-year outlook is rosier. China's logistics industry must upgrade to boost efficiency and offer more value. Moreover, China's shift to high-end manufacturing will place more sophisticated demands on supply chains.
'Two trends are boosting demand for sophisticated logistics in China. The first is the speed of industrial upgrading in autos, new energy, and high technology companies like chipmakers. The second is that Chinese brands are going global. As a result, they are selling to international markets and need to rely on more complex logistics.'
At the same time, China is entering a period of slower growth. China's population dividend is dwindling. Tapping new sources of productivity are essential for reaching growth targets. Beijing recognises that an investment in logistics can improve productivity across industries.
'In the 14th Five Year Plan, the word logistics was mentioned 20 times and transportation 22 times, demonstrating its clear importance.'
Trends that will transform China's logistics
During the China CEO discussions logistics experts identified a series of trends that will impact logistics in China:
Third-party logistics (3PL) will increase. As margins squeeze, retailers, wholesalers, and manufacturers will seek cost savings by outsourcing their logistics.
The logistics industry will consolidate to achieve economies of scale. Leading last-mile delivery firms, such as Jingdong (JD) and Shunfeng (SF), will seek to gain market share through consolidation.
Logistics firms will invest heavily in R&D. With more consolidation and market share, dominant players will invest heavily in technology and digitalisation to improve efficiency.
Chinese-owned logistics firms will expand globally. China's logistics firms must expand to meet the increased demand from Chinese brands venturing overseas.
China's transport industry will invest in carbon neutral initiatives. China's carbon emissions in 2060 are projected to decrease by 77% compared to 2019.
Regional supply chains will become more prominent. To enhance supply chain resilience, 'just in case' has replaced the mantra of 'just in time.'
IMA Asia members can download and read the full paper on 'China's Logistical Upgrade Is Around the Corner' by clicking on 'Deep Read' and downloading the paper. To learn more about IMA Asia's memberships or subscribe to our 'Asia Forum Notes' or 'China Forum Notes', contact us at service@imaasia.com.