Strategy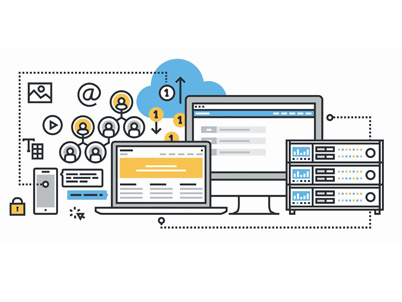 Following the example of China's most successful private companies, many Western MNCs are working to participate more fully in their industry ecosystems in China. Companies, such as Alibaba and Tencent, thrive because they take advantage of the technology found outside their company's walls. They do not limit themselves to only those ideas cooked up inside their R&D lab. Rather than buy innovative Chinese start-ups outright, some MNCs are investing in or partnering with these companies to form ecosystems.
Experimenting with start-up investment
A popular method of investing in start-ups are corporate venture capital (CVC) funds. Large firms set up CVC funds to support start-ups with management, technical and marketing expertise in exchange for an equity stake. In this manner, MNCs can focus risk in a group of start-ups for the promise of a return at a later date. A leading M&A consultant in China explained to IMA Asia members,
'Through a CVC, companies have more access to the future. They then can decide where they need to invest. To get to see the future, you need to be invited to the table and be a committed player.'
Can the CVC model lead to success in China?
The CVC model – which melds a high-risk, high-reward investment model to an MNC mindset – is not always an easy fit.
The first challenge is to set clear, measurable goals for what success looks like. Where the classic VC is looking for high financial returns, CVCs are looking for strategic value. Yet, what accounts for strategic value is often fuzzily defined. CVCs often do well when they invest in an adjacent space that is not their direct competition.
Additionally, the success of a CVC fund also often depends on whether:
Adequate capital is available. If the fund is small, then it will not be able to help when things get tough, as they inevitably will.
The investments are diversified. VC investing is a numbers game. According to the Crunchbase database, for every 250 investments of US$100,000, one leads to a company with revenues of US$100 million plus.
A conflict resolution mechanism is in place. Entrepreneurs often do not want to limit their options and may pass on a CVC for a less restrictive VC offer.
The CVC fund objectives are long-term. In a fund's initial phases, many start-ups will fail. The financial performance will look bleak until companies mature.
The investor insists on measurable short-term results. The ability to prove something fast with efficient capital is becoming extremely important.
Understanding start-ups
MNCs report having a hard time finding start-ups that make a good match. The cultural chasm between a digital-driven, tech start-up and a large MNC is often too great for one side to see the other. It takes more than putting out a call for start-ups to join MNCs in an ecosystem. Here are some tips from IMA members:
Be a part of the conversation. When an investment partner is trusted, members of the ecosystem will make introductions to entrepreneurs leading the next wave of start-ups.
Pay it forward. MNCs have a range of services and talents that can be put to good use to build trust with start-ups. Foreign multinationals can provide access to their R&D team to engage scientists or they can collaborate with existing VC-backed accelerators.
Understand the meaning of failure. Investing in start-ups means getting comfortable with failure – a concept MNCs do not accept well.
Test innovative ideas. MNCs frequently kill theoretical ideas by saying, 'that won't work', even before testing the concept. Being able to experiment or pivot when something doesn't work is essential for start-ups.
Click on 'Deep Read' at the top of the page to learn more about how companies are using ecosystems to spur innovation in China.
To learn more about IMA Asia's memberships, click here or contact us at service@imaasia.com.