Market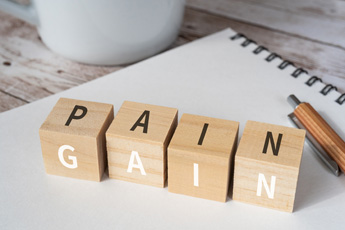 China's good fortunes during the Covid pandemic appear to be waning in 2022. Challenges are mounting at home to contain omicron, while inflation, higher interest rates, and possibly a recession are buffeting their markets in the US and Europe. During an IMA China CEO Forum meeting, a well-known international economist told forum members,
'China's economy was among the world's strongest throughout much of the pandemic. But the tide has turned this year. China's economy is facing pressures beyond the pandemic. For example, there are ongoing property market issues and changes in central bank policies.'
The IMA China CEO Forum is designed as a sounding board for heads of China operations via regular briefings in Shanghai. The quotes in this article are based on insights from a guest economist at a recent meeting. Contact us to learn more about IMA Asia's China CEO Forum membership.
Omicron prompted an inflexion point
After a promising start at the beginning of the year, China's economy began to teeter in March as Omicron spread.
'Q1 was a mixed bag according to the official monthly indicators from the National Bureau of Statistics. Economic activity was robust in January and February. There was still a drag from the property market (deleveraging), but other areas of activity, especially investment, benefitted from the cyclical fiscal stimulus that kept chugging ahead. And then we had a shock in March.'
A rapid recovery is not in the cards
China will not rebound from the surging omicron wave in the same way it recovered after the initial stage of the pandemic in 2020. Unlike in 2020, China's exports won't be in high demand as consumers in developed economies are spending more on experiences, rather than things. And China is unlikely to break its pledge to prioritise financial stability. This suggests that a large credit stimulus similar to 2008/2009 is unlikely.
'Macro policy easing to support the economy is occurring right now, but we do not expect the huge, generous stimulus that we've seen in previous economic downturns in China.'
… nor is a rapid easing of monetary policy
China takes a more cautious approach to monetary policy. Perhaps this is because monetary policies have less utility at a time when severe lockdowns are fast becoming the norm.
'China is facing serious demand and supply-side challenges. If people cannot spend because activities are restricted, lower interest rates won't matter in the short term. During significant economic disruption related to Covid restrictions, central bank policy may not be most effective in solving those issues.'
But infrastructure spending will prop up growth
Beijing will try to soften the blow of its zero Covid policy, but it remains unlikely to hit its 5.5% growth target. The party has more policy levers to pull than most countries. Nevertheless, it is likely to rely on its tried-and-true method of infrastructure spending to prop up growth.
'The government is easing its monetary and fiscal policies, but we expect more restraint than during previous economic downturns. Infrastructure investment got a boost at the start of this year. Municipalities issued bonds earlier than usual. We will see additional infrastructure investment during the year.'
One reason for the increase in infrastructural spending is that the government is putting funds that were unspent last year to work this year.
'In 2021, the authorities were more relaxed about hitting their growth targets and didn't spend all the money they had budgeted for the year. As a result, some of those funds have been reappropriated in 2022.'
And long-term prospects remain promising
The recovery may be slower than expected, but experts are still optimistic that China's fundamentals are strong, even if there is a troubling year of lockdowns ahead.
'We do not see evidence of large capital flight out of China. In our view, the balance of payment trends look broadly stable, and the current account surplus remains sizeable. We see the currency depreciating modestly against the USD over this year, but this comes from a high base.'
IMA Asia members can download and read the full paper on 'China's Economic Policy: Short-term Pain for Long-term Gain?' by clicking on 'Deep Read' and downloading the paper. To learn more about membership in IMA Asia's forums, contact us at service@imaasia.com.