Strategy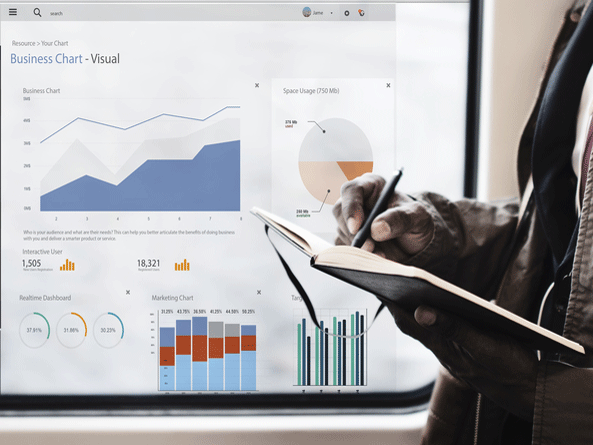 China straddle two different worlds when it comes to the adoption of financial technology. One is global leading, while the other world is lagging. Thanks to mobile payments (such as Alipay and WeChat Wallet) and widespread consumer appetite for e-commerce, B2C firms are in a race to stay abreast of the latest technology. However, B2B firms in China are stuck in the past; firms still must issue paper invoices due to tax authority requirements. At a recent IMA China CFO Forum, one member remarked, 'China B2B is way behind, even behind Latin America, in something as fundamental as e-invoicing. A Chinese tech company that is our customer won't accept an e-invoice. How can a leading technology company still work on a manual, paper process?'
The need for speed
This state of affairs won't last forever. Companies need to be prepared to act fast for the day when government policy changes course. A China CFO at an IMA meeting remarked, 'When the government chooses to make a change, China will leap ahead of the rest of the world. Once the government decides to move, it will happen quickly, so you need to be ready.'
Although issuing 'fapiaos' (invoices) might be slow in China, nothing else is. Customers need projects green-lighted in real time or they will go elsewhere. China CFOs often find they can't keep up with the pace of change. A CFO at an IMA Asia meeting claimed that, 'In China, business processes change fast. I have never seen new sales processes, new discount measurement policies, rolled out in a couple of months before.'
Reaching the analytics holy grail
The role of the CFO is central to success in China no matter where a firm is on its digital journey. CFOs are in a unique position to ensure that digital projects stay the course and are not lost in short-term thinking.  This is not because they generate the data, the business units do.  It is because CFOs are the only ones with a complete financial view of the business. An IMA Asia member explained, 'Finance functions, no matter what stage they are in, are in a more advantageous position than their peers to drive digitisation because of the financial information, forecasting and analytics they can control.'
Digital transformations require building data-driven systems developed with cross-functional and BU support. The CFO needs to seize the opportunity to be part of the team driving digital transformation. However, the first step in the digital journey – automating traditional reporting – may fail to generate the results needed to get to the second, much tougher stage: analytics. Digital transformations may start small, but take years to truly provide meaningful results. The holy grail is to have a clear view of the business in real time.
Pointers for the digital journey
The IMA China CFO Forum members had some pointers on how best to proceed on the digital transformation journey:
Start with a small collaborative project.
Focus on a specific issue that is important to the business.
Highlight the benefit to your cross-functional partners to win support.
Show the sales group how the data will win a sale.
Form a cross-functional team to decide on the digital project parameters.
Based on the experience of China CFO, CEO's support is crucial to giving heft to digital transformation projects. Even if CFOs are passionate about bringing digital projects to an organisation, they have to be mindful of the organisation they are working in, too. CFOs cannot do it all alone. As one member said, 'CFOs have to be honest with themselves as to whether they have a top-down or bottom-up organisation. If top down, then the transition can be fast.'
IMA Asia members and subscribers can read more about the CFOs digital journey in China by clicking on the 'Deep Read' button at the top of the page.
To learn more about IMA Asia's memberships, click here or contact us at service@imaasia.com