Strategy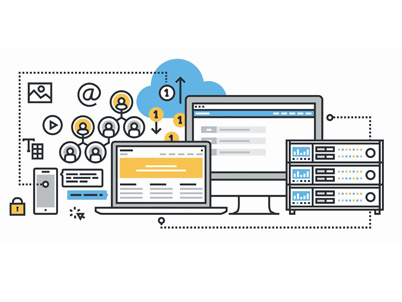 Today, CFOs in China must navigate uncharted terrain marked by geopolitical uncertainties and ever slower growth. Looking back at last year's data to forecast the future is no longer reliable. Moreover, top down decision making that worked well when the world was predictable, is simply too rigid for China's fast-paced environment. More agile decision making has become essential for China's CFOs.
To meet the challenge, finance teams in China are experimenting with new ways of working. Some are following the lead of the tech giants by adopting agile management methods. Other firms are tweaking their org charts and along the way reducing accounting personnel to bring in fresh analytic talent. This includes establishing shared service centres to streamline transactional roles and experimenting with different digital tools. Doing business in China places unique demands on the CFO to find the right balance between global and local solutions.
Local firms provide one solution
Local Chinese firms can have an advantage over their foreign competitors. Global ERP systems that operate at a glacial pace in China do not hamper local competitors. The financial processes of Chinese firms are often straightforward, albeit less sophisticated. As one CFO put it,
'Chinese companies often do not have an ERP system. They are in control of accounting and finance, but cost pricing and margin management are not in their hands.'
One MNC decided to emulate the practices of their Chinese competitors by adopting a local solution. 'We took a hard look at the approach of our local competitor. We found that their finance team uses a cloud-based app, not SAP. So, we started to use a Chinese travel and expense system (on the cloud) that was far more agile. By paying a small amount of money for the license, we saw a big productivity improvement. These little changes are helping us to catch up.'
The pluses of a shared service model …
Shared service model is another option that MNCs have adopted. Many global firms have set up 'shared service centres' in countries where labour costs are lower, such as India. These service centres concentrate core accounting tasks in one country to service other country offices in the region.
'Outsourcing transactional services helped us become more agile. We do not want our finance business partners working on non value jobs, such as preparing journal entries and populating reports. We established a data centre in India and standardised the monthly reports. These reports are then sent to the business to add comments and work together to set out the follow-up actions.'
and the minuses …
Yet, for most China CFOs, outsourcing can cause almost as many headaches as it solves. Whether it be India, Malaysia or the Philippines, shared service centres do not always work as advertised. A lot depends on communication and quality of execution. One China CFO explained, 'We are three years down the road with a shared service centre. We have had problems. Sometimes the problems are small, like the reconciliation did not go well. Sometimes it can be huge, such as writing off large balances.'

Moreover, conditions in China often limit capturing efficiencies of scale. Not everything can, or should be, handed over to a shared service centre. Plus, the cultural divide between China and the rest of Asia can be too wide for the accountants to bridge.
'The Chinese authorities have different requirements and there is also a language barrier. Asking the Ministry of Finance officials to talk to people in India is not going to work when they knock on the door for an audit.'
Testing new methods for the future
Reducing the workload of routine accounting opens the door for finance staff to work on innovative value-added solutions. The real value in transforming the finance function is so finance can test out new methods to peer into the future. But transformation and agility need time to evolve. A respite from the yoke of P&L responsibility is often a prerequisite for success. Some firms find it difficult to make a start. One CFO explained the dilemma this way,
'We are measured by P&L; it does not matter how disruptive the idea may be. To transform, we must push to make it happen. So that's the tension; its about getting the commitment from the top to create another kind of organisation.'
Click on 'Deep Read' at the top of the page to learn more about how China's CFOs are becoming more agile.
To learn more about IMA Asia's memberships, click here or contact us at service@imaasia.com.