Leadership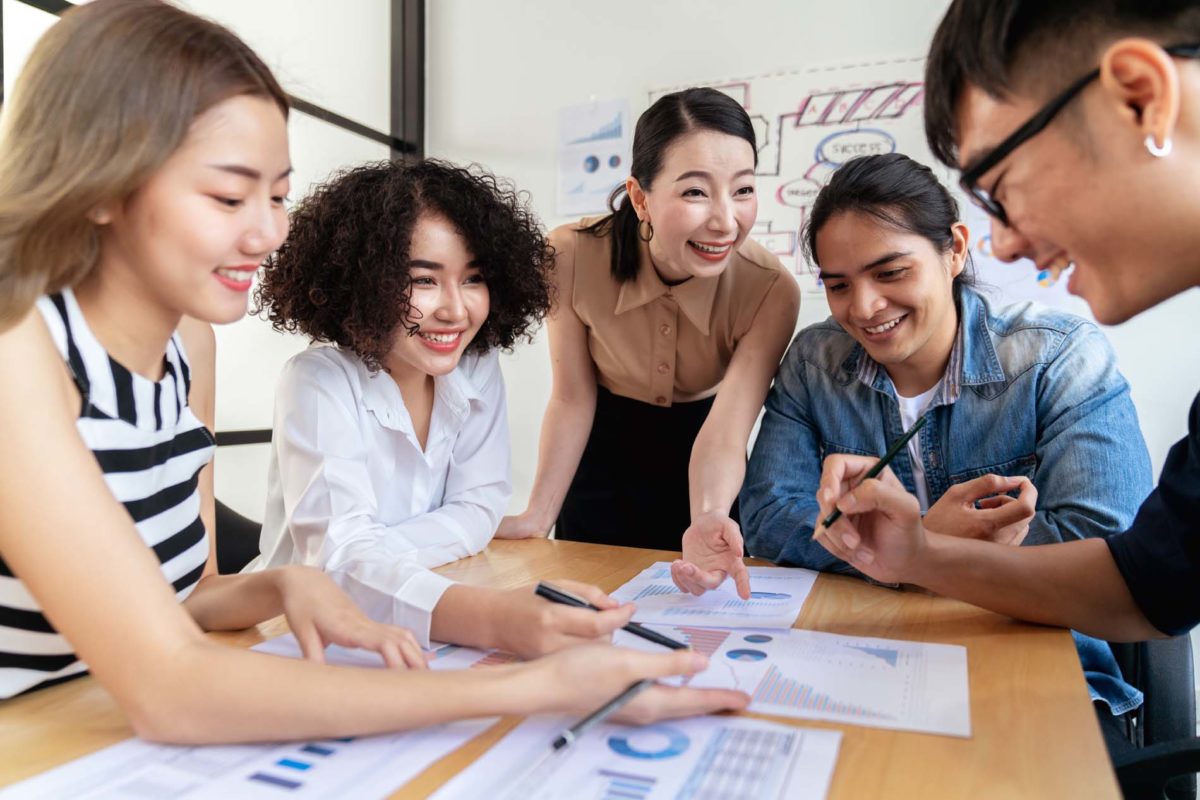 The Covid pandemic has accelerated long-term trends that have emerged in workplaces across Asia. Before January 2020, the nature of offices was changing as were the type of jobs, employee expectations, and work relationships. New technologies were driving this transformation. A IMA Asia CEO Forum member commented at a recent Forum meeting,

'We're now in the Fourth Industrial Revolution, which is the merger of AI, robotics, IoT, 3D printing, genetic engineering, quantum computing, and all other technology. This revolution is having a serious impact on the way we work, and how we build our organizations for the future.'
The Covid pandemic has sped up these trends by demanding that we work remotely, often without collegial support and supervisor oversight. Companies have had to become more creative in motivating employees, encouraging collaboration, and delegating responsibilities, while maintaining oversight and control.
There will be no going back to the way it was. The future workforce, while evolving based on long-term trends, will be different in several key areas:
Hybrid workplaces
Hybrid roles
New skills and capabilities
Rising attrition
Hybrid workplaces – virtual and physical
During the pandemic, many types of hybrid employees have evolved who are working from wherever is convenient or productive. They are unlikely to move back to the office once the pandemic is behind us.
According to a study by Robert Walters (see The Future of Work: Futureproofing Careers and Workforces), 45% of professionals worldwide said that their productivity increased while working remotely. Consequently, 85% of professionals expect more flexibility to work from home in the future. Worldwide trends though are not necessarily replicated in Asia.

'Here in Singapore, some people do not have a conducive environment to work at home. They must work at their kitchen table, while taking care of their children. If they go to the office, the grandparents take care of the grandchildren. So, they love to come to the office.

'This is a big difference from what is happening in our head office in Europe. In Europe, they have a completely different attitude towards coming back to the office. The company has to stimulate employees to come back to the office, but people are not so keen to do so.'
Reimaging the workplace
Hybrid working starts by reimagining what your office will look like – the tools, the rules, the norms, the physical layout, and the culture. Eventually, hybrid working must lead to improvements in productivity and the well-being of employees.
Many disciplines can work in hybrid capacities. Creative and marketing, tech, human resources, and finance are disciplines conducive to these types of working styles. One of the biggest issues to be addressed is how to maintain engagement with a remote workforce, especially during COVID. Here are a few tips that one of our commentators provided:
Check-ins with their staff virtually every single day. Regular check-ins enhance collaboration.
Keep an open agenda during one-on-one check-ins.
Set clear deliverables and timeframes. Trust your employees and judge them on the conditional outcomes and results.
Be creative in virtual interactions. Professionals working remotely report that social isolation and lack of personal interaction with peers were their biggest frustrations.
Organise virtual wellness programs such as yoga and meditation and offer online counselling. The lack of separation between home and work life can contributes to negative mental health.
Hybrid roles – combining different disciplines
'Hybrid' doesn't apply only to workspace; it also refers to hybrid roles. The advent of new technologies over the past decade has reshaped roles and responsibilities. People who have focused on narrow specialist disciplines during their careers have had to learn new skills and acquire knowledge outside of their area of specialty.
'We have seen a surge in demand for hybrid roles. A client in the entertainment industry wanted to hire a Data Manager. The candidate needed to be a data expert, but also had to understand audit processes. So, they needed to have business knowledge in finance.

'Across the region, virtual banks have been hiring talent with marketing, domain knowledge, and tech experience to help improve their digital customer experience.'
Filling hybrid roles
Since many of these hybrid roles are new, finding people with the specific combination of skills, experience and knowledge in multiple disciplines can be next to impossible.
'It's a market with limited numbers of candidates with technical and business skills and experience. Normally, candidates with strong business knowledge tend not to have hands-on technical experience.

'On the other hand, technical candidates, who usually have strong implementation skills and data coding, don't have strong presentation skills, the ability to lead a team, or any business domain knowledge.'
Under these circumstances, something must give. Recruiters need to focus on what is most important, rather than trying to find the ideal candidate.
'We evaluate the balance between technical and business domain requirements and clarify how technical or business savvy the candidate needs to be. Which department is seeking the candidate gives us a good indication of whether it's more of a business or technical role.'
Hiring contractors
Many companies are contracting people who have heightened skill sets.
'A lot of companies are likely to hire contractors rather than permanent staff, especially if they can't find candidates with hybrid skill sets. Contract candidates tend to be more flexible, and adaptable to take on tech and business roles.

'Plus, contractors can work on a short- to medium-term basis. Once they gain this experience, the company can convert them to permanent employees. There's less risk; it's like "try before you buy."'
IMA Asia members can click on 'Deep Read' at the top of the page to download and read the full paper on 'Asia's Workforce in the Future.' To learn more about IMA Asia's memberships or subscribe to our 'Asia Forum Notes' or 'China Forum Notes', contact us at service@imaasia.com.