Forecasts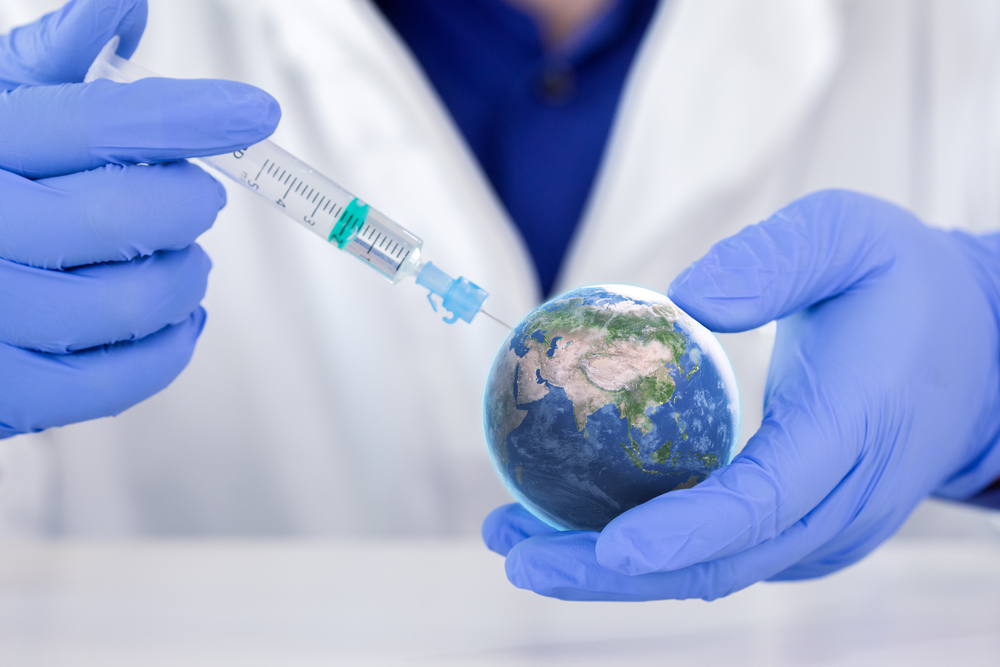 Uncertainty is high as the year starts, but on the bright side that includes more upside opportunities than downside risks. As always, we hope for greater clarity after the Chinese New Year. It is the ox's turn in the lunar calendar. The ox is meant to be hardworking and methodical, which is what is needed this year.
IMA Asia sends its members 'Asia Tracker' and 'China Tracker' weekly updates and a monthly Asia Brief to keep them abreast of the fast-moving changes in the region. This posting is a synopsis of the latest Asia Brief. For more information on IMA Asia forum membership click here.
Growth in 2020 depended on two things: fast and effective suppression of COVID-19 and the scale of stimulus. Both remain important in 2021 with the speed and coverage of vaccination programs becoming a third factor. The vaccine will have a big role in determining growth from the second half of the year.
A better outlook for most of Asia
Asia/Pacific economies as a whole contracted by 0.7% in 2020 but the forecast for 2021 growth has risen to 5.8%. Three factors stand out in the lift in growth.
The first reason for the positive outlook is the continued good suppression of COVID-19 by five countries (China, Taiwan, Vietnam, Australia, and New Zealand), which will support good domestic recoveries from the second half. South Korea, Japan, Hong Kong, Thailand, and Malaysia could join that fortunate group by the end of February.
The second reason for promising growth prospects is reasonable progress in lining up vaccines. India notably joins the well positioned countries in this regard. Singapore started immunisation after securing enough doses for its 5.7m population. The country's bigger challenge is the loss of tourism and business travel, with arrivals down 84% in January to November 2020 from the same period in 2019.
Finally, the world's single biggest source of demand growth last year and this year is in China. China's domestic growth tends to spill over into export benefits for its neighbours. Our main scenario for 2021 is an 11-12% GDP rise in the first quarter 2021 (offsetting -6.8% in Q1 2020) followed by 8-9% in Q2 and 6-7% in the second half of this year. Given the scale of China's economy that will lead to critical support for trading partners and a weak global economy.
Asia's 'At Risk 3'
The Philippines, Indonesia, and India could face a prolonged drop in market potential because of their failure to quickly suppress COVID-19.
The Philippines just reported a 9.5% fall in GDP for 2020 (the largest decline across Asia Pacific). The country will recover only a little more than have that decline if it achieves a forecasted growth rate of 6.3% in 2021.
While Indonesia's estimated fall of 2.3% this year is much smaller, a significant fall in long-term potential is emerging. Prior to COVID-19, Indonesia could count on a 5% GDP increase annually. It aspired to 7% annual rise in GDP but never undertook the reforms necessary to lift growth. The bedrock of Indonesia's rise has been consumer growth of 4.6% per annum for the two decades to 2019. Poor virus suppression has undermined consumer confidence. IMA Asia expects consumer demand growth to slow to 3.5% annually for 2021-25 while GDP slows to 4% per annum.
India is more complex, with a widespread view in markets (and at the IMF) that a rebound will occur in the next 12 months. Daily new virus cases have been falling for three months. Moreover, India is well positioned for a vaccination drive as it is the world's largest vaccine producer. Yet, problems that pre-date the virus remain, particularly in the fragile finance sector which has little capacity to support growth.
A major plus for Asia's economies
The confluence of low inflation, relatively cheap and stable oil prices, and lots of money seeking yield is a major plus for Asia's emerging markets. It should mean strong capital inflows – both portfolio and foreign direct investment (FDI) – over the next few years, even for Asia's "at risk" three (as they'll offer higher yields). Add to that Asia's long tradition of swinging to big trade surpluses during a global downturn (imports always fall faster than exports) and you end up with fast rising foreign exchange reserves and rising currencies. That's the story from last May and it looks poised to continue into 2022.
To learn more about IMA Asia's forecasts, click here or contact us at service@imaasia.com.