Strategy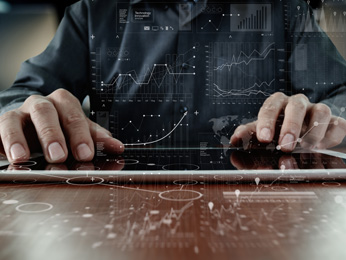 The coronavirus pandemic has sped up changes in online financial services, as offline businesses are contending with substantial costs and little revenue. At a recent IMA Asia virtual meeting for members, a FinTech expert commented,
'After the pandemic, there will be a period of consolidation coming; we're going to see takeovers and mergers as we go forward. We'll be in a much different world where FinTech will be much bigger.'
While business is down, FinTech businesses will have little difficulty surviving the pandemic, since many of them have ample experience working online. Even so, the crisis has made it hard for many FinTech firms to operate.
'Cash flow challenges for medium-sized enterprises are stark, especially in emerging markets in Asia. Indonesia and India – that's where the pain is going to happen.'
China leads the way
FinTech firms in China are much better positioned than their counterparts in Southeast Asia. Financial services digitalization already took place in China long before the pandemic. COVID-19 has simply accelerated the shift toward adoption of FinTech tools and services. Chinese SMEs and millennial consumers have selected 'Super apps' such as Alipay and WeChat as their platforms of choice for financial transactions.
'Although WeChat and Alipay were not designed to handle pandemics; they perform very well and resolve challenges that individuals and SMEs currently face.'
Chinese consumers use WeChat for many purposes – messaging, booking flights, and calling a taxi, to name just a few. The analysis of this multiplicity of data points creates an excellent view of consumers for businesses.
'Businesses use numerous forms of data and data resources to predict where the market is going. The data also allows them to find out how creditworthy an individual is.'
Financial inclusion presents exciting opportunities
Data mined from consumers online enables China's online payment platforms to predict where the market is going and how creditworthy an individual is. The platforms use credit scores determine an individual's creditworthiness.
'Digital platforms are making a huge difference for hundreds of millions of individuals and businesses across China and the rest of Asia. Without these platforms, they would be unable to tap into financial services.'
China is just the beginning. Financial inclusion remains an important part of the growth prospects for FinTech services across Asia. The unbanked population in Asia is huge. Possibilities abound as both banks and non-bank financial service providers extend their services to cover the un-serviced segments of the population.
India's Unified Payments Interface (UPI) is a prime example of such opportunity. With the advent of UPI, hundreds of millions of Indians have been able to open bank accounts. In 2014, approximately 70% of India's population was unbanked. Today that number is down to about 30-40%. Consumers with a ubiquitous UPI only need a phone number to tap into the financial ecosystem. They don't even need a smartphone; a prepaid cell phone will suffice.
Click on 'Deep Read' at the top of the page to learn more how COVID-19 will accelerate the acceptance of online financial services across Asia.
To learn more about IMA Asia's memberships, click here or contact us at service@imaasia.com.