Market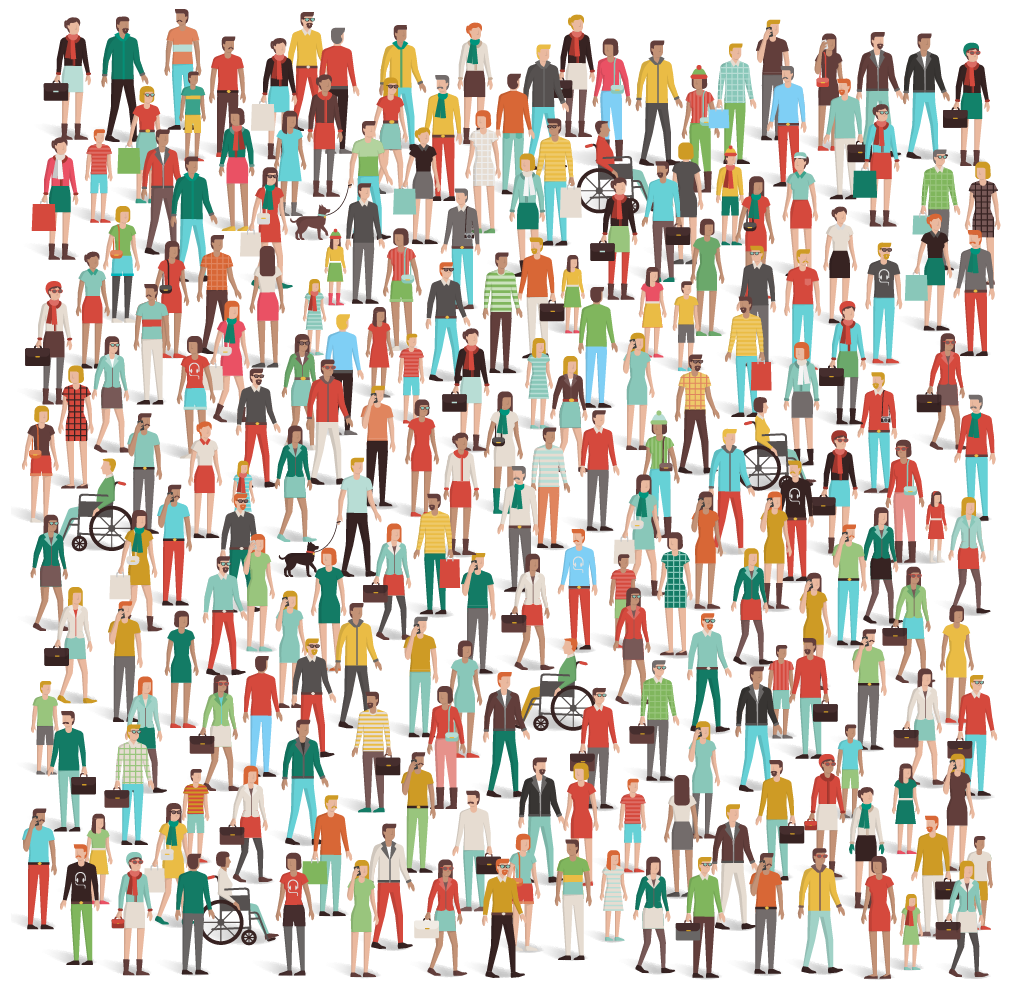 This article is based on the findings of IMA's Asia Demand Watch – ASEAN Consumers.
Consumer demand remains a key driver of growth in Southeast Asia, but demand trends are diverging. The divergence is being driven by exposure to export manufacturing in a cooling world economy that is beset with trade battles (Vietnam is a big winner; Singapore isn't). Other factors are changes in income levels, rising household debt, and growth in house prices (the main asset balancing debt).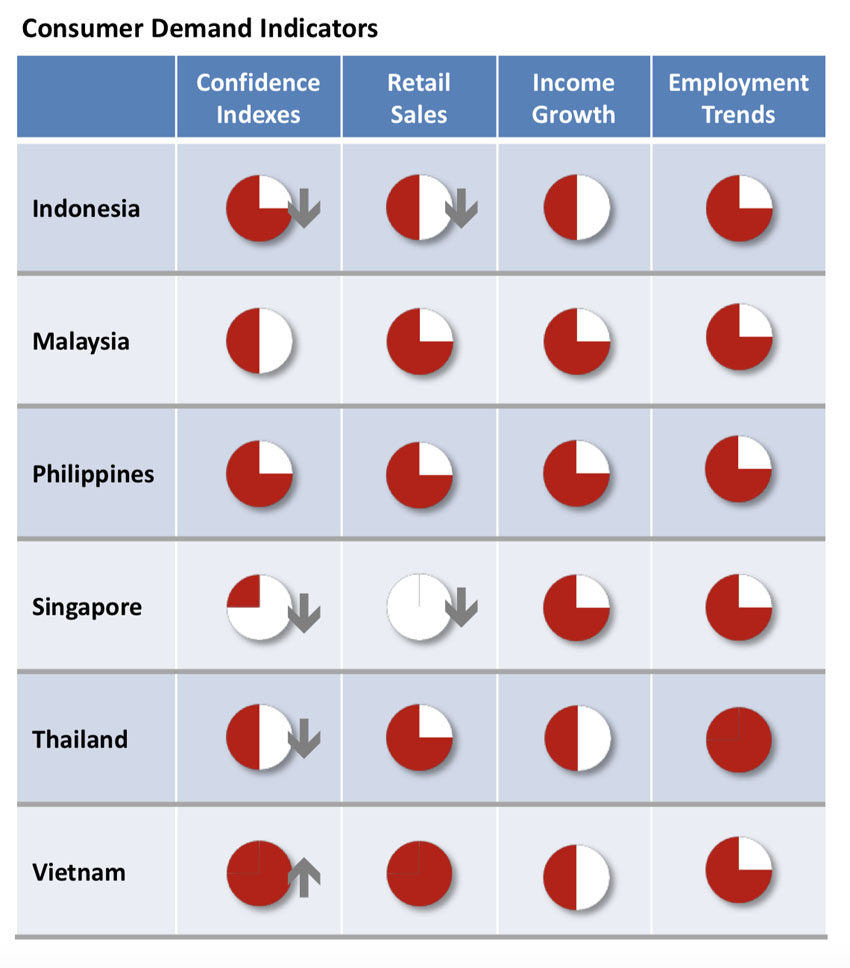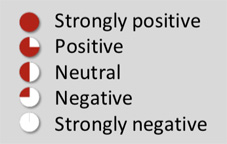 Exuberant consumer optimism in Vietnam contrasts sharply with rising economic anxiety in Singapore. Strong labour markets (with historic lows in unemployment) and minimum wage-led real income gains continue to support the Philippines. Consumer confidence in Thailand is sagging.
Continued concern about sliding global demand (particularly in China) and the impact of the China-US trade war has prompted ASEAN governments to prepare consumer stimulus packages. Singapore has the deepest pockets. Malaysia and Vietnam have less room to manoeuvre, as they have large fiscal deficits.
The latest retail sales data points to a persistent retail sales contraction in Singapore, and slowing consumer demand growth in Indonesia.
High and rising household debt in Malaysia (vulnerable because of its relatively high interest rates) and Thailand will weigh on consumer demand.
Insights into consumer trends
Companies are experiencing varying consumer demand based on their product group and countries where they operate. Interviews with IMA Asia Forum members in Southeast Asia revealed many insights. A few of these insights are quoted below.
ASEAN demand is weathering global headwinds.
'Across ASEAN, consumer demand has been mostly strong and stable; high single-digit growth. The global economic downturn has had almost no impact on most ASEAN markets (the same cannot be said of Australia and China). Going forward: expecting mid single-digit growth in the second quarter of 2019.' – Global Packaged Food Manufacturer
At the same time, there is growing competition and pricing transparency.
'The top end of the ASEAN consumer market has become quite price sensitive this year. It may be that there's greater awareness of global prices plus growing competition from new entrants.' – Global Household Appliances Manufacturer
Resilient demand is due in part to premiumisation.
'Resilient demand is also down to changing demand characteristics, such as premiumisation and a shift in demand from unpackaged food to packaged food. Premium product is growing much faster than mainstream goods due to growing affluence of the middle class and urbanisation.' – F&B Conglomerate & Consumer MNC
Key Developments
The links below lead to articles relating to consumer demand that appeared in publications across Southeast Asia.
ASEAN
As e-commerce continues to grow exponentially, Southeast Asia will account for 20% of worldwide e-commerce as early as 2022. According to the latest e-Conomy Southeast Asia 2018 report from Google/Temasek, ASEAN's digital economy will hit US$240 billion by 2025, US$40 billion more than previous estimates.
Indonesia
Consumer surveys paint bleak picture. Confidence among Indonesian consumers is deteriorating. Bank Indonesia's Consumer Confidence Index in August dropped for the fourth consecutive month, with its consumer perception of 'availability of jobs' falling into 'pessimistic' territory.
Malaysia
Stronger household consumption helps Malaysia register 4.9% year-on-year growth in the April-June quarter.
Philippines
Retail grows 10% in the first half of 2019 for SM Investments. The Philippines' SM Retail – which at the end June '19 had 2,600 stores – saw its retail division's net income grow 10%. The property business SM Prime, which owns 72 shopping malls in the Philippines, lifted its income by 16%.
Singapore
Worried consumers cut back on purchases. Broad-based weakness in the CPI caused core inflation to fall to its lowest level in more than three years, a sign that the economic downturn is taking a toll on consumer demand.
Thailand
Thailand's surging currency is supporting sales of imported consumer products. While Thailand's surging currency is squeezing exporters, the nation's largest consumer electronics retail chain is benefiting as the strong baht attracts customers by making smartphones cheaper.
Vietnam
Double-digit leap for Vietnam retail sales. Vietnam retail sales of products surged 12.5% year-on-year in the first eight months of 2019 (to US$137 billion). Purchases of educational and cultural products grew 14%, followed by food (13.6%), home appliances (11%) and textiles/apparel (10.5%). Accounting for inflation people's purchasing power up 9% in the first seven months of 2019.