Market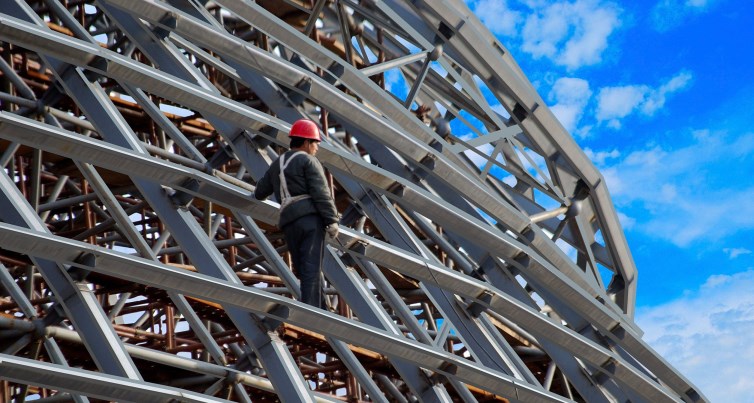 The IMA Asia ASEAN Demand Watch reports look at the latest trends in specific industrial sectors across ASEAN. Our reports combine insights from three sources:
Interviews with IMA Asia Forum members
Relevant articles from news media
Trends and macro data observations.
Intercedent Asia, IMA's research sister firm, produces the ASEAN Demand Watch and joins the IMA Asia team in carrying out interviews with Forum members. We've asked the team to look beyond the normal consumer demand indicators we track, and to highlight useful insights from the press and various consultancies. The summary below reveals some of the key insights from our 24-page report on ASEAN's construction industry.
ASEAN is endlessly ambitious and nowhere is that clearer than in construction, particularly infrastructure. The gap between ambition and delivery may narrow over the next year, as elections are out of the way and governments aim to lift their fiscal stimulus. According to a top executive of a construction materials supplier,
'There has been a lot of uncertainty in the past few months, possibly due to the many recent elections in the region. Business is picking up post these elections — albeit at a slower pace than expected.'
Public sector spending is propping up construction
As ASEAN needs a lot more housing and infrastructure, its governments are quick to focus on construction in any extra spending. In response to the global slowdown, ASEAN governments are ramping up their counter-cyclical infrastructure investment to support construction as an engine of growth. But infrastructural opportunities vary by country and sector.
'The growth sectors in ASEAN are aviation and rail infrastructure. We have an optimistic outlook for Vietnam based on its need for better infrastructure. Philippines demand comes from the private sector: power, water, aviation, and roads. Thailand is dynamic with both air and seaport infrastructure in the pipeline.'
But China is dampening ASEAN construction demand
China is a key influencer in ASEAN construction demand. Much of ASEAN will find it difficult to fund ambitious infrastructure megaprojects without Chinese participation— this despite rising political concerns about the so-called 'BRI debt trap'. Renminbi capital inflows have also been supportive of private residential and other property developments in ASEAN. However, the sharp appreciation of ASEAN currencies against the yuan will dampen Chinese demand for second homes and holiday condos.
Additionally, China is a major supplier to the industry and appears to be dumping equipment, partly in response to the trade war with the US. A construction machine manufacturer complains that,

'Chinese companies are flooding markets with their equipment, which they leave after their projects are finished. They are killing prices in the aftermarket.'
Key Developments
ASEAN
Southeast Asia's construction industry growth in 2019 is among the world's strongest. Real value growth in construction in the Philippines, Vietnam, and Indonesia ranked third, fifth and sixth worldwide according to the Arcadis 2019 International Construction Cost report.
Indonesia
Indonesian developers rush to join capital relocation project. Development costs for Indonesia's new capital are estimated at US$33 billion. Most will go toward the construction of housing, schools, hospitals and commercial districts, with basic infrastructure taking another IDR156 trillion. IDR33 trillion is earmarked for new government offices, including a presidential palace, a House of Representatives, and national police/military HQ. The move is to begin in 2024.
Malaysia
Malaysia expects a resilient property market despite overhang. Steady economic growth, a fresh housing policy and incentives to boost affordable dwellings will sustain Malaysia's property market.
Philippines
Construction industry to bounce back in the second half of 2019. Public construction contracted 27% in the second quarter of 2019 due to the late passage of the 2019 budget; this was offset by a 23% jump in private construction. There is a strong appetite for new office towers, condominiums, malls, hotels, and industrial parks. Public projects such as roads, bridges, and airports are desperately needed to decongest urban centres.
Singapore
Construction has emerged as the one resilient sector in the Singapore economy. Construction is the only positive sector for the fourth quarter of 2019 according to the SBF-Experian SME Index. This forecast is based mainly on the strength of strong public sector construction. Singapore's Building and Construction Authority (BCA) estimates 60% of construction demand in 2019 will come from the public sector. Major projects include the Tuas Mega Port, Jurong Lake District, and the expansion of the two integrated resorts.
Thailand
Long-delayed Thai-Chinese high-speed rail to start operating in 2023. The first phase of the 873-kilometre high-speed link between Thailand and China connecting Bangkok and the province of Nakhon Ratchasima will cost US$6 billion, with China responsible for installing systems, design, and the procurement of trains.
Vietnam
Vietnam must close its infrastructure gap, or risk losing its "mini-China" status. Road and rail infrastructure have not kept pace with economic growth. The rail and road network around ports remains underdeveloped, and there is insufficient deep-water port capacity, adding to shipping costs.
IMA Asia members can download a full copy of the latest ASEAN Demand Watch report by logging in to the Members Area and selecting ASEAN Demand Watch – Construction. All of the Demand Watch reports are available to IMA members only.
To learn more about IMA Asia's memberships, click here or contact us at service@imaasia.com.