Market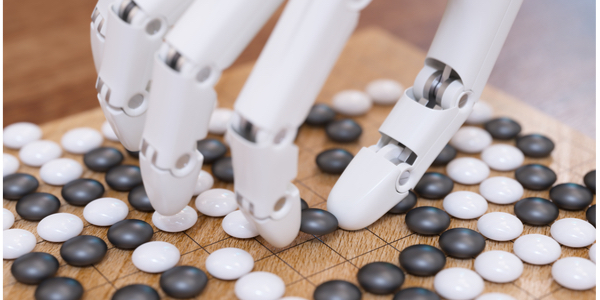 'To compete in China, AI needs to be part of your thought process. While you may not be using it, your Chinese competitors most definitely are, and these include more than just the big technology players.' So said a CEO at a recent IMA China CEO Forum meeting. Money and resources are pouring into China's Artificial Intelligence (AI) industry. Government resources, programming talent, large quantities of consumer data, quick prototyping and an open attitude, all make China an ideal place to start exploring AI's business possibilities.
While China is still behind the US in developing artificial intelligence (AI) applications, experts believe that China will close this gap by 2020. China already counts one of its companies – Baidu – among the top three players in AI, joining Google and Amazon in this elite league.
China has a large and rapidly growing number of top-notch coders and developers. What sets Chinese tech talent apart is their passion for AI. It is not viewed as a scary step in the march of technological progress, but rather as a do-or-die existential challenge. AI offers a way for China to solve social problems, such as sustaining economic productivity as the population ages, improving China's poor air quality, and overhauling an antiquated healthcare system. It also offers a way for China to leapfrog ahead of developed countries.
In the past year, China has ascended to join the league of countries in the forefront of AI development.
In January 2017, The Association of the Advancement of Artificial Intelligence (AAAI) postponed its 2017 annual meeting when it found out the planned date coincided with Chinese New Year. Researchers in China accounted for nearly the same number of accepted papers as Americans.
In May 2017, Google's AlphaGo beat the world's greatest Go player, Ke Jie.
In July 2017, China's State Council announced its plan to make China 'the world's primary AI innovation centre by 2030.
In October 2017, Alibaba announced that it will spend US$15 billion and hire 100 researchers to work on AI, quantum computing and fintech.
In November 2017, the Chinese government announced that four teams would lead China's development of four AI open innovation platforms: Alibaba in smart city technologies; Baidu in self-driving technologies; Tencent in AI-enabled medical treatments; and iFlytek in voice-recognition technologies.
In December 2017, Google launched its China AI Centre to tap into China's growing pool of top talent in machine learning.
In January 2018, China announced plans to invest US$2.1 billion to set up an AI technology park in a Beijing suburb.
IMA Asia's China CEO and Management Forum members can read more in-depth highlights from this discussion via login here.
To learn more about IMA Asia's memberships, click here or contact us at service@www.imaasia.com.