Strategy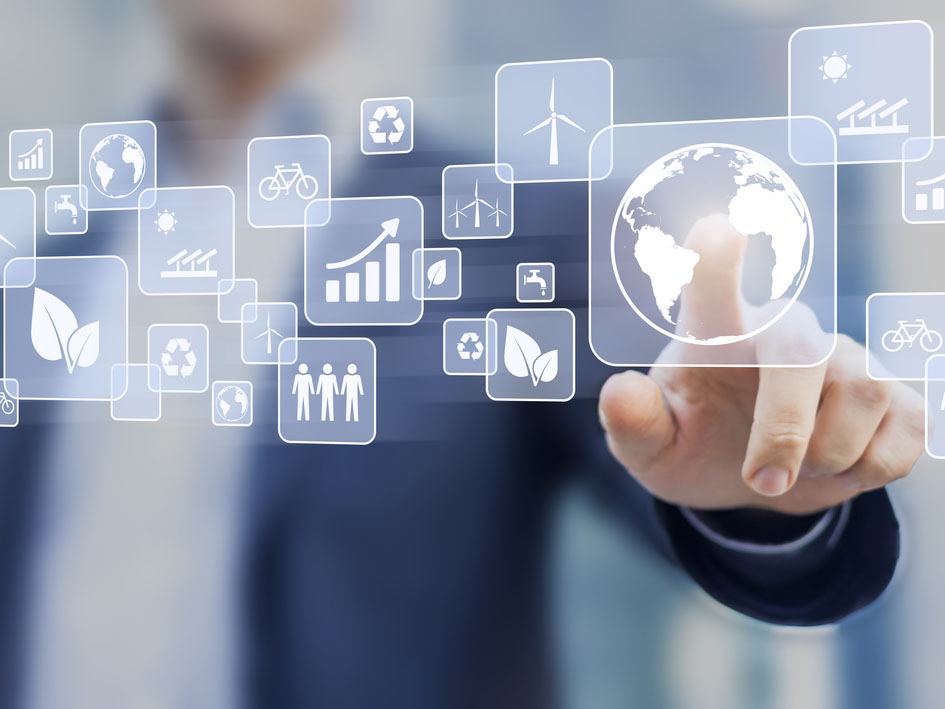 Regulators, investors and consumers across Asia are becoming more demanding of companies' sustainability efforts. At a recent IMA Asia Management Forum meeting, members argued that adapting to a new paradigm of sustainability is an existential challenge to their businesses. As one member put it,
'You still hear a point of view that sustainability is an "either/or" proposition – you either can be sustainable, or you can make money. It's not that way. Sustainability is about the resilience of your business. It's about your future profitability, your future employment of all your people, your supply chains, and your ecosystems.'
A previous IMA Asia paper (Sustainability and Climate Change: Do They Matter in Asian Markets?) delved into the fundamentals of sustainability initiatives and discussed how these demands are impacting companies across the region.
Shifting to 'reduce, reuse, and recycle'
Corporate sustainability requires switching from a traditional linear model of produce, buy and dispose to a circular model of 'reduce, reuse, and recycle.' To achieve sustainability goals, companies and their customers need to reduce wastage, reuse materials, and recycle products. More and more companies are finding innovative ways to achieve these objectives.
One way to reduce waste is to make products more durable and easier to repair. As one executive of an appliance manufacturer explained,
'If you put more raw materials in a product, it can make the product easier to recycle or repair. We can construct the machine in such a way that if it comes back to the factory, you just replace a couple parts that are not operating and then send it back to the consumer.'
The next step is to manufacture products that consumers can repair themselves or send to a repair shop.
'We are considering whether to give repair shops free access to drawings and whatever they need to do repairs. In addition, we may give consumers more choices and more options to repair the products themselves.'
From one-off products to renewable service
Adapting to the pressure for sustainable solutions often means shifting from one-off product sales to ongoing service contracts. These arrangements may entail leasing, retainers, subscriptions, or other innovative business models. Industries ranging from business services to transport equipment and even consumer home appliances are adopting new business models. A lighting goods manufacturer took an innovative approach that combined a service model with IoT technology to improve efficiency of street lighting in Jakarta.
Three years back, we upgraded more than 150,000 streetlights in Jakarta and connected them with our interactive lighting management software. This fosters predictive maintenance. Plus, the sensors enable the lighting company to dim the streets that are not frequented at night. The system maximises energy efficiency.'
Sustainability as a growth driver
Companies are adopting sustainability policies not only due to public pressure but also to drive future growth
'I have never seen such opportunities and the capacity for growth as there are today. New industries are coming from nowhere. When we thought about waste 10 years ago, it was something we buried and got rid of. Waste is now an opportunity. Biowaste used to be a cost item; now with innovation and technology, waste can go on your revenue line.'
Early adopters of sustainability claim that the shift toward sustainable business models is inevitable.
'We never questioned whether we would shift voluntarily away from a product-based model that gave us high profits and wide margins for many years. We saw that the current product-based model was not sustainable. If we did not adapt to what is coming, then we wouldn't be able to retain a leadership position.'
Click on 'Deep Read' at the top of the page to learn more about how companies are adapting to the demands for sustainability across ASEAN.
To learn more about IMA Asia's memberships, click here or contact us at service@imaasia.com.