Market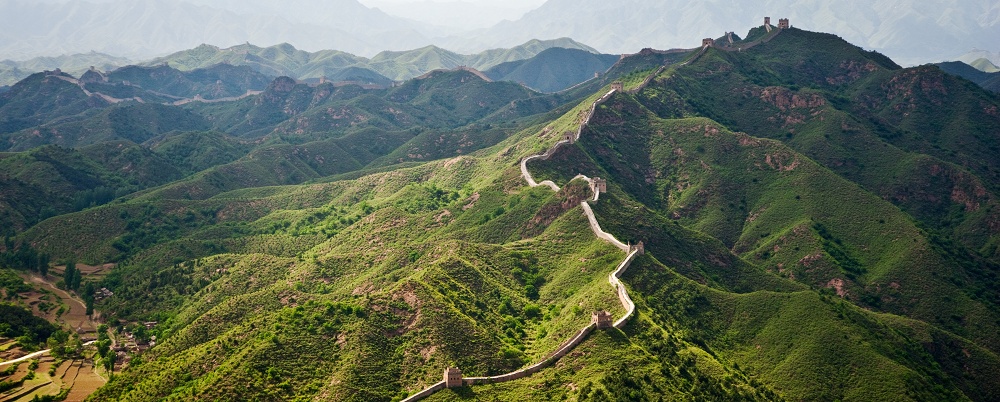 China is coming to the green game late but with the full might of authoritarian governance behind it. As the world's largest carbon emitter, producing a quarter of global greenhouse gas emissions, China has an outsized role in reducing global carbon pollution. During a recent IMA China CEO Forum meeting, one member explained how this will directly impact business.
'Recent blackouts highlight the need to reduce energy consumption. Energy-intensive industries must shutter outdated capacities and replace them with more efficient ones.'
In September 2020, China announced it would hit peak carbon emissions by 2030 and achieve carbon neutrality by 2060. Referred to as the '30-60 goals', these targets are a promising breakthrough. Without China's contribution, slowing climate change will be impossible.
China's 30-60 commitments are laudable, but criticisms have piled up about the lack of implementation detail. Given the scale of China's electrical grid and the enormity of the challenge, perhaps this is inevitable.
'In the latest five-year plan, China committed to building 100 gigawatts of renewable power. For comparison, the UK's total installed capacity is 100 gigawatts. China will build this in four and a half years.'
Compliance, complexity and confusion
Increasingly, getting the green light for new investments in China will hinge on firms proving their environmental compliance. However, the authorities can also factor in other policy objectives into decisions.
'Regulators will assess whether an investment is "top of class" from a sustainability perspective. China wants to bring in the latest technology. However, they will make exceptions, since they also want to ensure self-sufficiency. If an investment replaces imports with onshore capacity, then they will assess it favourably.'
Competing policy objectives can make life difficult for firms, especially in the construction industry, where there is a high degree of variability from city to city. Shanghai, for example, is pushing harder and faster on green targets than elsewhere.
'We see uneven regulatory implementation from place to place. China wants carbon neutrality by 2030, but Shanghai wants to reach peak carbon by 2025. It has become complicated since some cities want to do things one way, and other cities want it another way.'
Green capital: the cost goes up for playing dirty
Around the world, banks will assess projects through an environmental lens. The financial industry will push companies to change behaviour, and thus ideally, reduce investment risk related to climate disasters. To understand where green finance is headed in China, look to Europe.
'Our European banking partners informed us that they would finance our drilling equipment as long as we could certify it would not be used in coal mines. We could drill for other stuff, just not coal. In this case, the banks did not wait for regulation; they did so based on the changes they want to drive.'
ESG reporting has become the standard for generating green bonds, which are a cheaper way of funding a business. An already established practice in Europe, green finance is coming to China, too.
'Recently, the China Banking and Regulatory Commission [CBRC] and People's Bank of China [PBOC] are obtaining information on how European banks measure emissions. Clearly, the cost of capital for large carbon-emitting operations will become more expensive in China.'
Rethinking carbon-based business models
Rising costs and regulatory pressure are forcing firms steeped in carbon-based business models to confront an existential crisis. For some, this has prompted radical rethinking and a commitment to walk away from a highly polluting core business.
'A petrochemical company decided they would no longer be a petrochemical company. They moved to become a food ingredient company and significantly decarbonised their business.'
Another petrochemical company is developing new ways to produce the high temperatures required for manufacturing without using fossil fuels.
'A chemical company put sustainability at the core of its innovation process. Decarbonising products starts with the technical process. For example, they are exploring electric furnaces that can crack molecules, a process that will become increasingly common.'
The market opportunities for low carbon solutions are enormous, especially if a company can patent a green technology and corner the market.
'Gas is found in all the countries that don't need it – Qatar, Russia, Australia – while the importing countries are China, India and Europe. This necessitates a lot of transportation. In the past five years, we have dominated the market for LNG ships because our technology allows us to build ships using one-tenth the amount of steel.'
IMA Asia members can log in to download and read the full paper on 'China's 30-60 Decarbonisation Goals.' To learn more about IMA Asia's memberships or subscribe to our 'Asia Forum Notes' or 'China Forum Notes', contact us at service@imaasia.com.