We're an insights provider and run the region's leading peer group forums for senior executives. We presently count over 1,500 members, including over 300 regional CEOs from the world's largest and best-known firms. Together with our Network Partners, we lead the region's largest executive briefing network, incorporating over 3,000 members.
Our members meet regularly for informal, discussion-driven briefings that focus on topical market and management challenges. Whilst we bring in the region's best commentators and analysts to lead the discussion, we focus on facilitating peer group insights – sharing ideas and experiences that lead to improved strategy and decision making.
Our forums are backed by the knowledge and expertise of our team, which has decades of in-country, hands-on experience in helping regional firms grow strong businesses.
Key Staff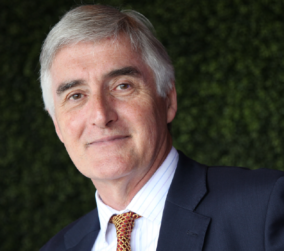 Richard Martin
Managing Director
Richard has decades of experience in analysis, publishing, and consulting in Asia Pacific. Prior to establishing IMA Asia, Richard was Economist Intelligence Unit's Director for Southeast Asia. Richard presents to boards of multinationals regularly and is a member of SAP's Asia Pacific Japan Advisory Board. He is also a regular commentator at numerous forums each year, presenting the regional outlook and the implications for corporate strategy. Richard is the editor of the monthly Asia Pacific Executive Brief and most other IMA Asia publications.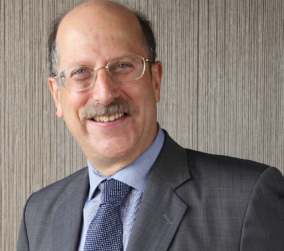 Mark Michelson
Chairman, Hong Kong
Mark has helped multinationals on strategies for government relations, corporate communications, and market entry in Asia for over three decades. From 2004 to 2008, he was Associate Director-General for Investment Promotion at Invest Hong Kong. Mark's prior roles have included Vice Chairman for APCO Asia and Director of Japan and North Asia for Business International and The Economist Group. He has also been a member of three Hong Kong Government committees, including the Services Promotion Strategy Group, chaired by the Financial Secretary.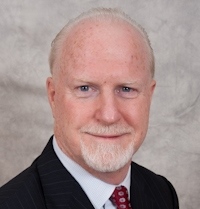 Nor Coquillard
Chairman, China
In addition to his role at IMA Asia, Nor is the Chairman and President of Enactus China and also a senior counsellor for APCO Worldwide. He is the former chairman and president of Cargill China, and received the U.S. Secretary of State's Award for Corporate Excellence during his tenure in 2008. Prior to this role, Nor was the country manager for Cargill operations in Japan and Korea. Nor was chairman of the American Chamber of Commerce in Shanghai in 2008 and 2009. He led several delegations to Washington, D.C., to discuss China business issues with U.S. administration and congressional officials.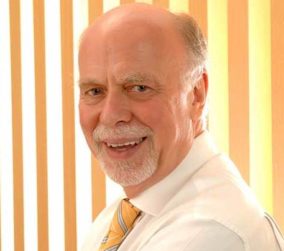 Bob Gattie
Chairman, Singapore
Bob Gattie brings a wealth of experience in emerging markets and multinational corporate strategy. Born in England, but now Singaporean, Bob has studied and worked in the US, Europe, Africa, and Asia. After gaining a Master's Degree in Economic and Social Development from The University of Pittsburgh, he was a pioneer of The African Enterprise Programme, working through the Development Banks of five West African countries. Having opened the Singapore office for a Swiss-owned boutique executive search firm in 1989, Bob later struck out independently under the worldwide umbrella of Amrop, one of the world's leading executive search firms. As their Chairman for Asia, Bob helped to establish Amrop partner firms in India, Indonesia, Korea, Japan, Thailand, and the Philippines.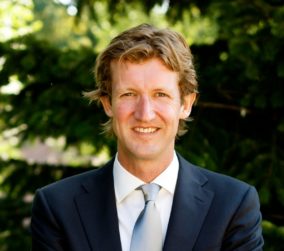 James Loudon
GM, China
James has over a decade of experience as a business developer in information services and media, having spent the majority of those years in China. He was previously the head of business development and sales teams for the Economist Intelligence Unit in Beijing and the Shanghai Daily. Prior to moving to Shanghai in 2003, James was based in the Netherlands working as a digital marketing consultant at Havas Worldwide. As a Dutchman who spent formative years in Switzerland, Japan, and the UK, James is one of many multilingual staff on our team.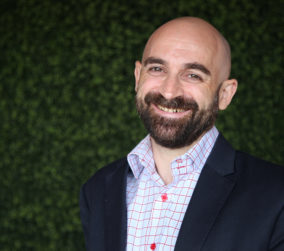 Jerry McLean
GM, North Asia
Jerry has decades of experience in managing medium and large-scale organisations. His previous roles include CEO of 4MobileDonation, a fundraising platform and community for NGO's, and COO of GP Energy Group. He has also served as Director of Strategy and Market Development for Sodexo Asia Pacific and Head of Greater China for The Economist Intelligence Unit. Jerry is a mentor on the Hong Kong University mentors programme for second year undergraduates and also a windsurfing trainer. He also is a founding member of the Hong Kong Shark Foundation.
Client Advisory Board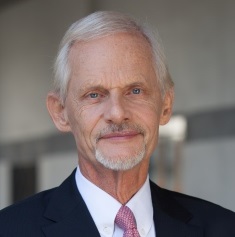 Hellmut Schütte
Hellmut is Professor Emeritus of International Management at INSEAD. He is also the Dean Emeritus of CEIBS, the leading business school in China. He served this institution as distinguished professor and dean from 2009-2015, before returning to INSEAD. Both schools are consistently rated by the Financial Times as two of the top business schools in the world. He is a well-known speaker and moderator in conferences, forums, and business meetings such as the World Economic Forum. He is also actively involved in various boards, advisory roles and consulting assignments. Among others, he is an Executive Director and Partner of BAF Spectrum, a business angel firm that invests in young enterprises.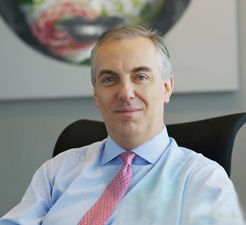 Pierre Cohade
Pierre has lived and worked globally, building and leading multi-billion dollars businesses. Until recently, Pierre was CEO of Triangle Tyre, China largest privately-owned tyre business. Pierre was formerly the president of Goodyear Asia Pacific and led their turnaround between 2004 and 2011, delivering 23 quarters of record financial performances. Pierre's passion for building winning teams also saw Goodyear named China's 'Employer of the Year' in 2010 and 2011. The business community elected Pierre governor of the American Chamber of Commerce in Shanghai from 2006 to 2010. In recognition of his community work, Pierre has received the Shanghai government's Magnolia Award, the highest honour for members of the foreign community in Shanghai.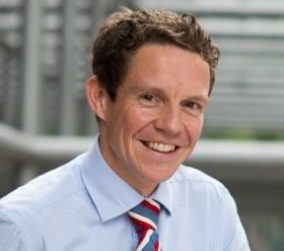 Fraser Thompson
Fraser is the founder and director of AlphaBeta, an economics and business strategy consultancy, based in Singapore. After commencing his career with the Boston Consulting Group, Fraser received a Doctorate and Masters in Economics from the University of Oxford, where he studied as a Rhodes Scholar. Fraser then worked at the World Bank Group and as a lecturer at Oxford University. From 2006-2011, Fraser was a consultant at McKinsey & Company, working with a range of governments and leading corporates world-wide. From 2011-2015, Fraser was a Senior Fellow at McKinsey Global Institute, McKinsey's business and economics research arm, where he was based in London and Singapore.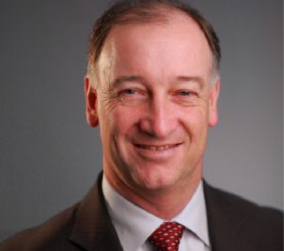 Kevin Wale
Kevin spent nearly 40 years as a highly successful executive with General Motors in Asia Pacific and Europe. Having commenced his GM career in 1975, he moved to Singapore in 1998 to lead GM's Asia Pacific operations. In 2001, he moved to the UK as vice president of GM Europe. In 2005, Kevin became president and managing director of the GM China Group, responsible for GM's extensive operations in Greater China. He also was chief country operations officer for India and ASEAN. GM's annual sales grew from 560,000 units in 2005 to 2.5 million units in 2011, and the company remained the leader among global OEMs for seven consecutive years. In 2009, he received the Shanghai government's Magnolia Award, the highest honour for members of the foreign community in Shanghai.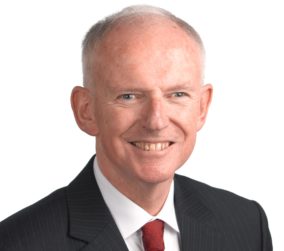 Richard Payne
Richard 'Rick' Payne has decades of experience in starting and building businesses in Asia Pacific, and writing about business challenges in the region. He has launched, built, and managed a network of 11 consulting offices throughout Asia employing 120 people. Rick is furthermore a writer/editor and trainer/public speaker with passion for Asian cultural, economic, and social issues. Prior to joining Aon Hewitt as Chief Executive Officer, Southeast Asia, Rick co-founded, built, and then sold the Asian operations of a consulting firm with a global reach. He subsequently held a series of positions with that firm in marketing, business development, and management. Early in his career, Rick worked as a writer, editor, and Asia editorial director for the Economist Intelligence Unit.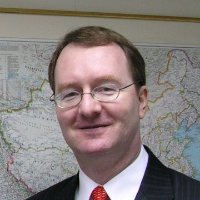 Michael Enright
Called "one of the world's reigning strategy gurus" by the Academy of International Business, Michael is a leading expert on competitiveness and international business strategy. Michael joined the University of Hong Kong as Sun Hung Kai Professor of Business Administration in 1996 after six years as a professor at the Harvard Business School, where he helped to found the modern school of competitiveness analysis. He is a principal of Enright, Scott & Associates, a firm specialising in strategic consulting for governments and major corporations. He also directs the Asia-Pacific Competitiveness Program at the Hong Kong Institute for Economics and Business Strategy and was a founding director of The Competitiveness Institute.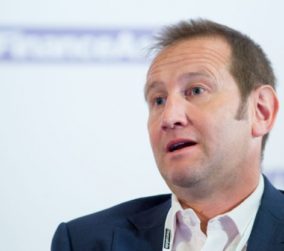 Simon Ogus
Simon is acknowledged as one of Asia's leading macroeconomic analysts. He is the founder and CEO of DSGAsia, an independent consultancy that offers economic and political analysis to corporates and governments. From 1994 to 1999, he was Managing Director and Chief Economist for Asia at Swiss Bank Corporation (now UBS), responsible for developing and spearheading the bank's macroeconomic research product for the region. Simon currently serves on a number of board and official bodies, including the Council of Advisers for the Hong Kong Monetary Authority's Hong Kong Institute for Monetary Research. He is generally recognised as one of the few analysts who accurately predicted the Asian Financial Crisis.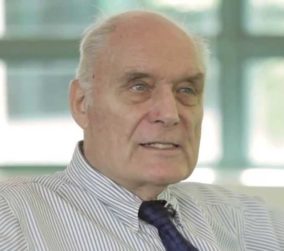 Gunter Dufey
Gunter brings board-level perspective, backed by four decades of high-level experience in financial advisory work and teaching finance strategy. His current board positions at General Motors Acceptance Corporation (GMAC) and Guinness/Atkinson Funds (USA) give him a ring side seat at the transformation of the global financial system. His academic positions have included Professor at the University of Michigan Business School, Visiting Professor at the Graduate School of Business, Stanford University, and Visiting Scholar with the Ministry of Finance in Japan. He is currently Professorial Fellow in Banking and Finance of NBS, Nanyang Technological University, Singapore.
Partners